April 26, 2017



Each person is drawn to different places, and London is great because it has such variety! Now it has not always been so, but my favorite has become the V&A – the Victoria & Albert Museum.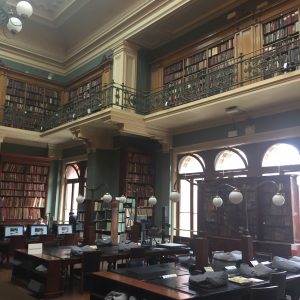 Here's why: Museum, Library, and Café!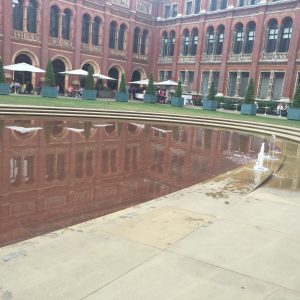 The museum itself has over 4.5 million pieces in the permanent collection and there are always exciting exhibits going on.
The National Art Library is inside the Museum and is a major library for the decorative arts. Before you can even think to use the library, you have a long list of rules to which you must agree right off the bat. You also need not one, but TWO forms of identification. However, the membership is free and lasts for 5 years.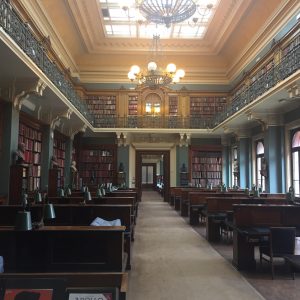 The library itself is steeped in history, and you almost feel as though Queen Victoria herself will appear and admonish any talking above a whisper (strange that most people think that because she was always portrayed as so austere, but she liked a good laugh), but the staff are lovely and super helpful. When you want to change environment it's easy to go down to the café and chill out there. And let's not forget that it's the V&A, so thousands of interesting works and items on display which can provide a good opportunity to stretch the legs, learn something new, see something shiny, or simply indulge in the age old ritual of procrastination – all in one glorious building!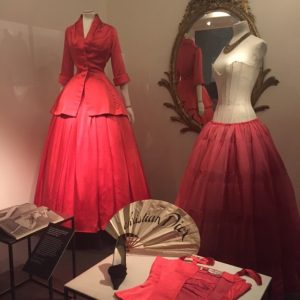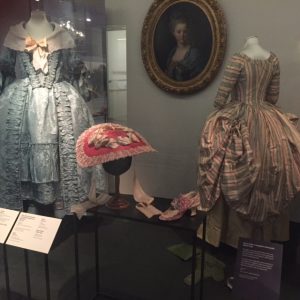 Rather than dive into the first Starbucks you find, look around for something new and slightly different. To learn more, see: www.vam.ac.uk/page/n/national-art-library
– Kim is SAI London Program Coordinator