December 2, 2019



Some of our students loved their study abroad experience SO much that they decided to add permanent reminders to their bodies. That's right… study abroad tattoos! We recently collected photos and descriptions of a couple from throughout the years and we think they're all pretty awesome.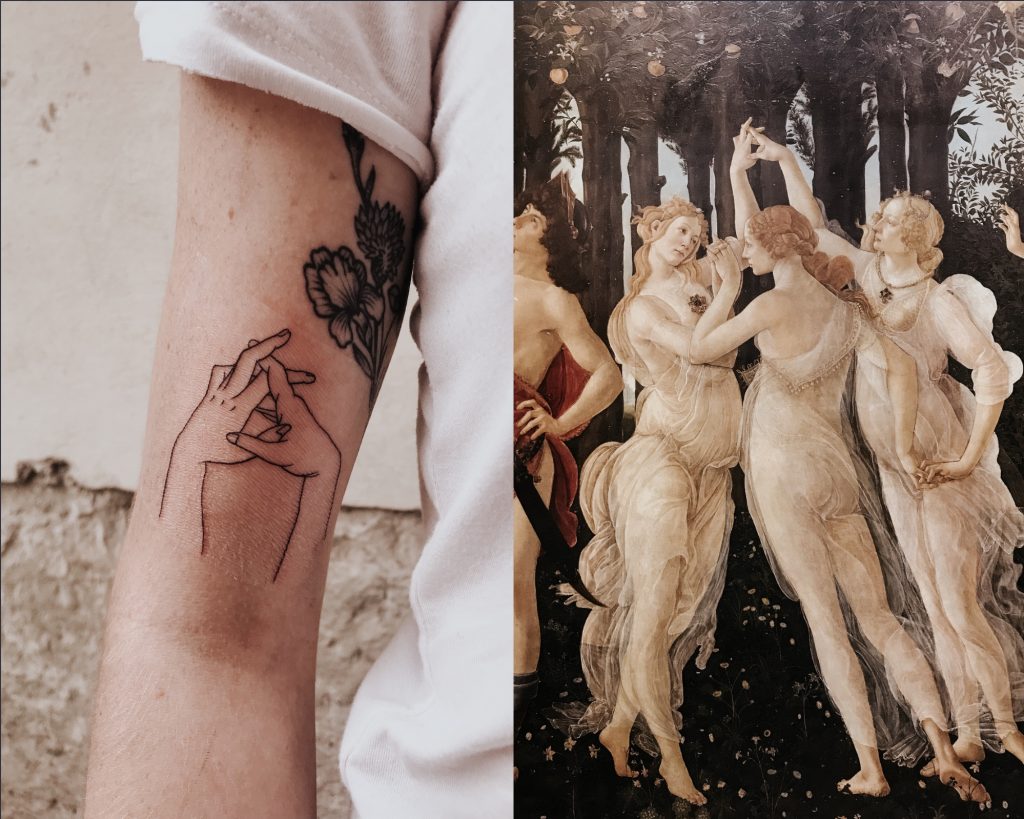 "At the end of my Florence trip, I knew I wanted to commemorate the experience forever. When I was in Florence, my favorite work of art in the Uffizi Gallery was La Primavera by Sandro Botticelli. The painting depicts the personified beauty of spring, and in the painting are three women, dancing and holding hands. When I lived in Florence, I was lucky enough to spend time with two incredible women, Sabrina and Tegan, who became two of my closest friends. I saw our friendship in the three dancing women in La Primavera. Sabrina actually drew out the hands for me based on the painting, and we took the sketch to Sweaty Betty's Tattoo Shop, a little shop off Piazza della Passera and near our apartments. At first, I was the only one who got the tattoo, but after about an hour, Tegan came back wanting it too, and now we'll match forever! Sabrina swears she'll get it someday, and that's good enough for me. :) I'm so so happy with my Florentine ink. This little city took me by the hand and let me to some of the most wonderful people, incredible places, & beautiful works of art, and i will always be grateful for that."
– Hal Robison, Florence, Spring 2019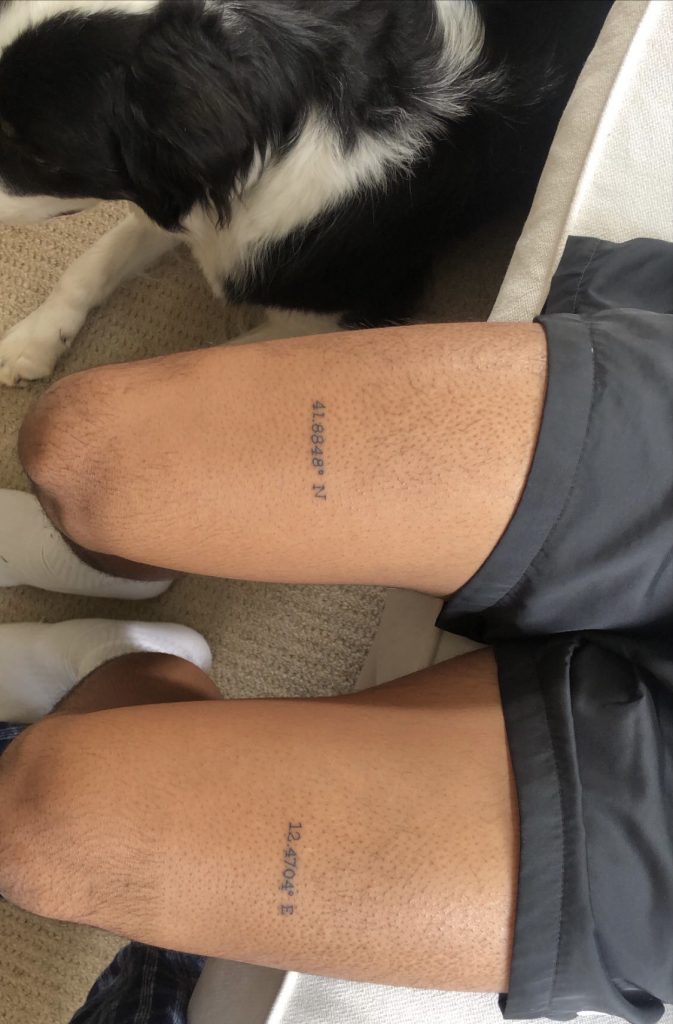 "The tattoo I got is the coordinates of Trastevere, Rome, Italy where I lived and went to school when I studied abroad in the spring of 2019.  I got this tattoo because Trastevere holds a very special place in my heart along with the people I met out there!  This tattoo is for everyone in "wasSAI" my friend group, everyone at Bum Bums, Pizza Trilussa and John Cabot."
– Myles A. McGary, Rome, Spring 2019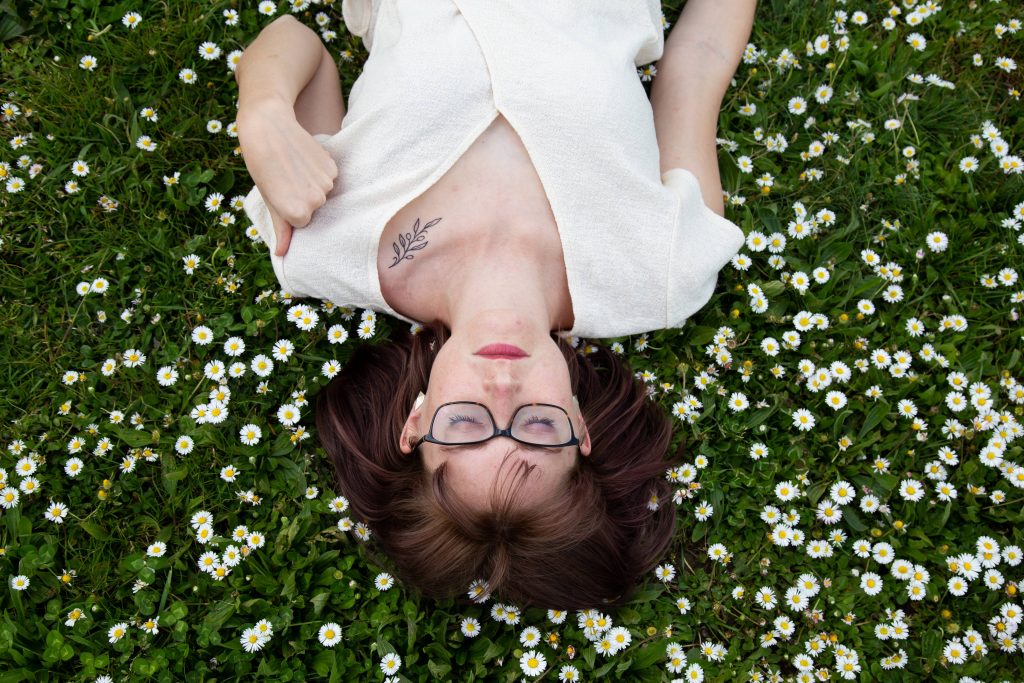 "Parco Dell' Acciaiolo, Italia
I almost didn't study abroad at all, but I finally ended up going for my last semester of college. The culture, the people I met, the classes, the places I went, and the pieces of art I got to see, were amazing. If I had the option to study abroad again I would make the choice to do it in a heartbeat.
For this tattoo, I went to Trick'r Treat Tattoo Studio. I got an olive branch, because the olive branch represents peace (according to Greek mythology, one of Athena's symbols is an olive branch symbolizing peace) and that is what I experienced when I was abroad. I spent time appreciating art, taking pictures with my film camera, having conversations with new people, exploring new cities, eating new foods, and enjoying life in the moment.
I had gotten a semi-colon tattoo on my wrist in San Diego before leaving to go abroad to remind me of my strength and to remind others they are not alone in their sufferings, and I got this one to represent the turning point in prioritizing my health. Depression and anxiety were controlling my life and being in Florence, Italy showed me that I can enjoy my life, I can choose peace, and that I don't have to be controlled by my mental illnesses."
– Analise Nelson, Florence, Spring 2019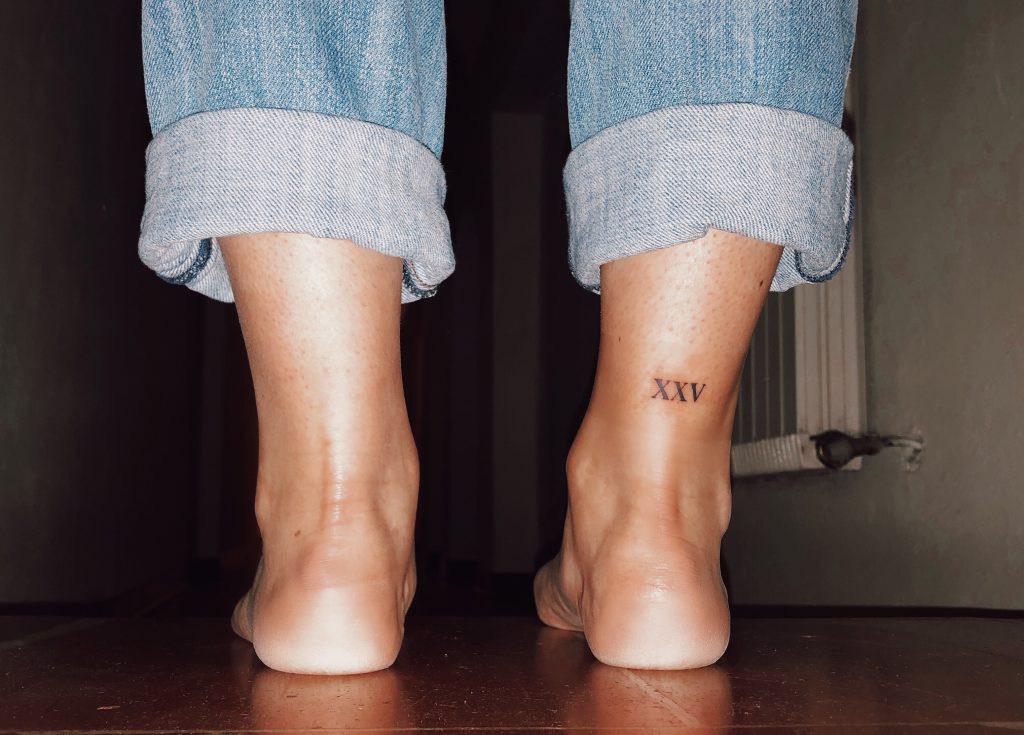 "I went abroad to Florence in Fall 2018. I got 25 in Roman numerals in ode to my apartment number in Santo Spirito. It was my favorite place to be. Whether I was getting my daily gelato or meeting up with friends on the piazza steps, that area was my home away from home. The 25 is a reminder that stepping outside of your comfort zone isn't so bad. Prior to my semester abroad, I couldn't fathom being on my own and away from family for so long, but I did it! The tattoo is a little reminder of that."
– Avery Stankus, Florence, Fall 2018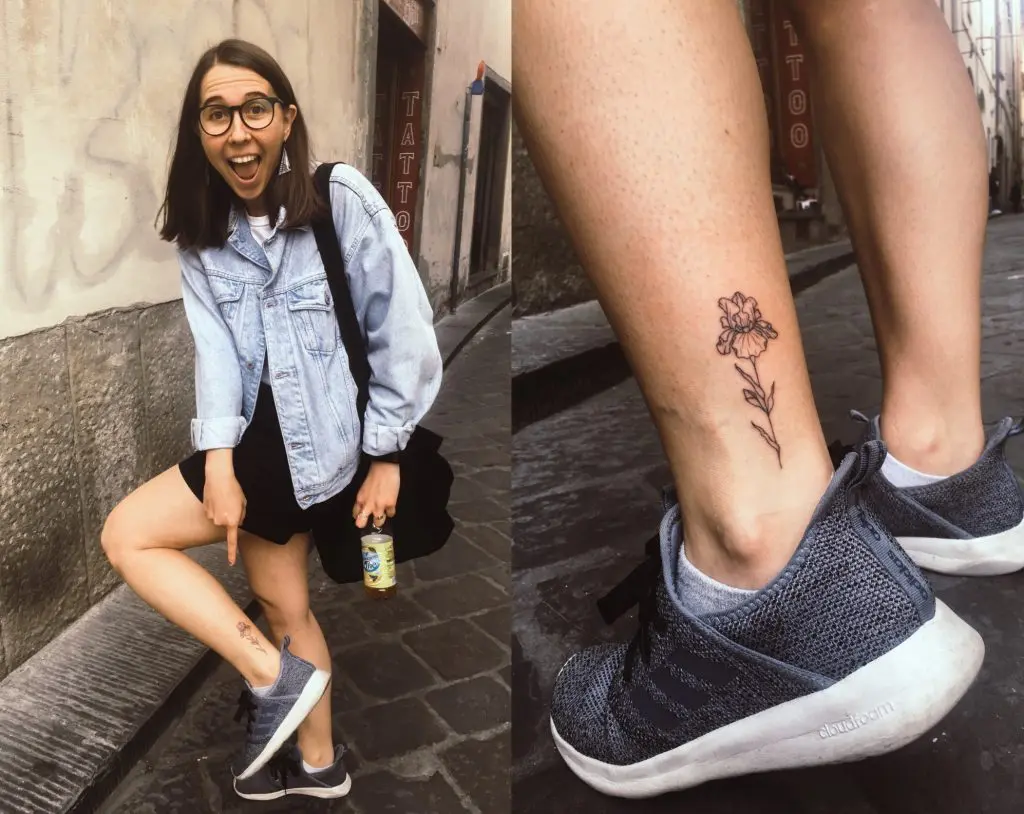 "I got this tattoo during the last month of my semester abroad in Florence, Italy. My two friends and I decided that we wanted to get tattoos to commemorate our study abroad experience and the way it had truly changed our lives. My tattoo is an Iris flower, the flower of Florence. We had our tattoos done at a local shop in the neighborhood where we'd lived for four months and it was such a special experience. Every time I look at my Iris flower, I get to remember all of the amazing memories that I made while living in Italy. I absolutely love it!"
– Sabrina Heffern, Florence, Spring 2019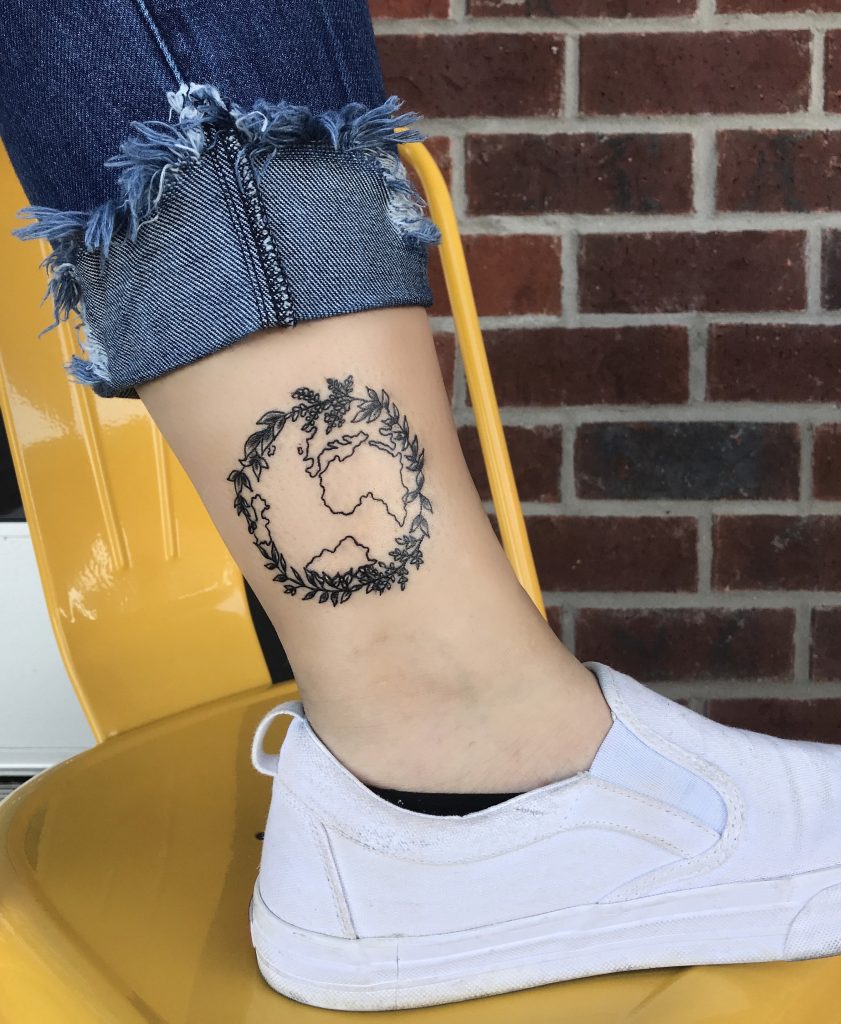 "Here's my newest addition after my amazing summer with SAI Florence!! So much growth has stemmed from stepping out of my comfort zone!"
– Simone Hintz, Florence, Summer 2019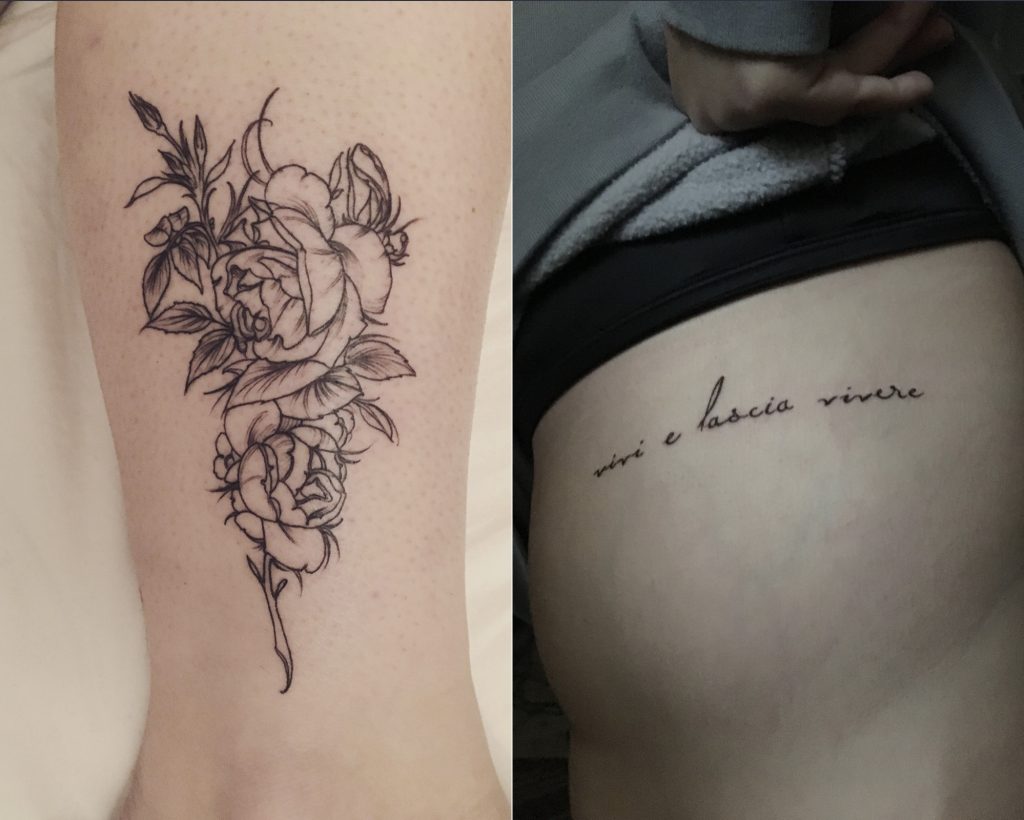 "I studied at FUA Fall 2017! While we were there, my roommates and I found this tattoo shop called Blood Brotherhood from other students around. We decided to check it out, met their cute Sphinx cats, met the artists and walked out with appointments for piercings and tattoos. For some it was rebellion from parents being 1000s of miles away, for me it was my third tattoo. I decided on it because I thought it was the perfect souvenir because I would always look at it and think of my time there. I actually got it on thanksgiving day and my main inspiration was actually Tom Petty who had passed a month before. He was one of my favorite artists ever and Wildflowers is my favorite song. Florence was a semester of freedom and exploration to me and that's how I came up with this tattoo. It is still my favorite. I also eventually got a tattoo with the saying "live and let live" in Italian to also commemorate my time there. Studying abroad taught me to live each day a day at a time and live it to the fullest."
– Camille Fleming, Florence, Fall 2017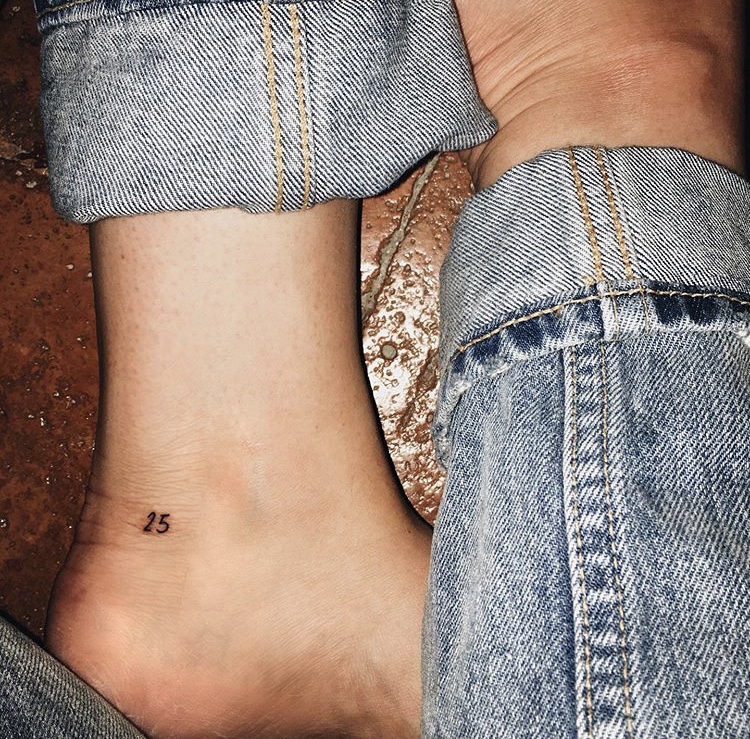 "My tattoo is "25" which was my apartment number when I studied in Florence. Where I lived was my favorite part of the city for many reasons.. Two reasons being it was away from the craziness of tourists and it right across from my favorite pizza place."
– Rachel Stankus, Florence, Fall 2018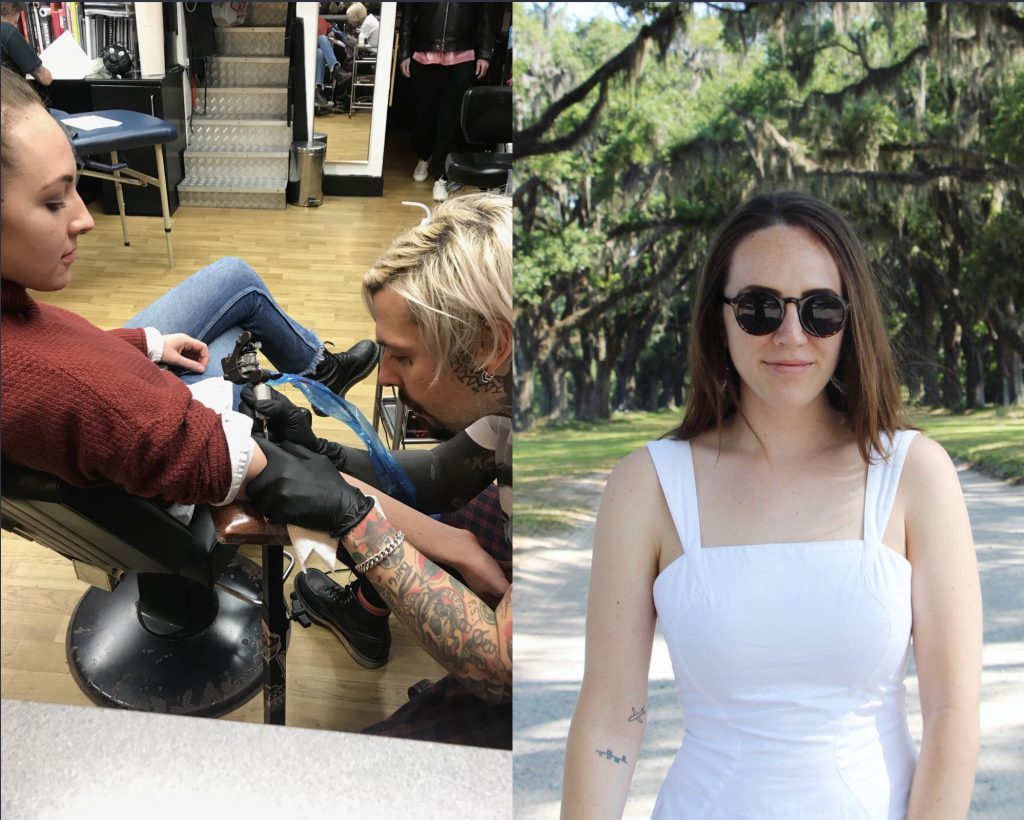 "It was January 2018, two whole years after I made the trek over to London to start my semester abroad and I found myself back in the city that stole my heart with a life long friend who I met in my program. I got an airplane after contemplating if I wanted to get a tattoo 24 hours before I was going back to the states. The answer was yes, of course, I desperately wanted a tattoo from London! It was a Monday evening, I was sitting on the top bunk in my hostel and was very last minute looking into shops open late enough to accommodate my small request. I found one, immediately hopped on the tube, walked down the stairs, found out it was cash only, ran up the stairs and around Soho looking for an ATM that didn't give me too many fees, and was back in the small three chair shop to get my much anticipated tattoo. I sent the shape to the artist, he mocked it up in a minute, printed it out, and made it permanent on me in less than ten minutes. We were in and out so fast that it did not feel real. The best part is I get to walk around with a forever reminder of my travels and it ended up being one of my favorite memories associated with studying abroad.The meaning is so much deeper than an airplane to me, but that is what makes it so special. It is a form of transportation to connect me to desired places but serves as a reminder that my travels are never far from over. Make those memories permanent – whether in your mind, your soul, or on your body. They are the best reminders and encouragers to keep chasing all your travel-related dreams."
– Sammie Harkless, London, Spring 2016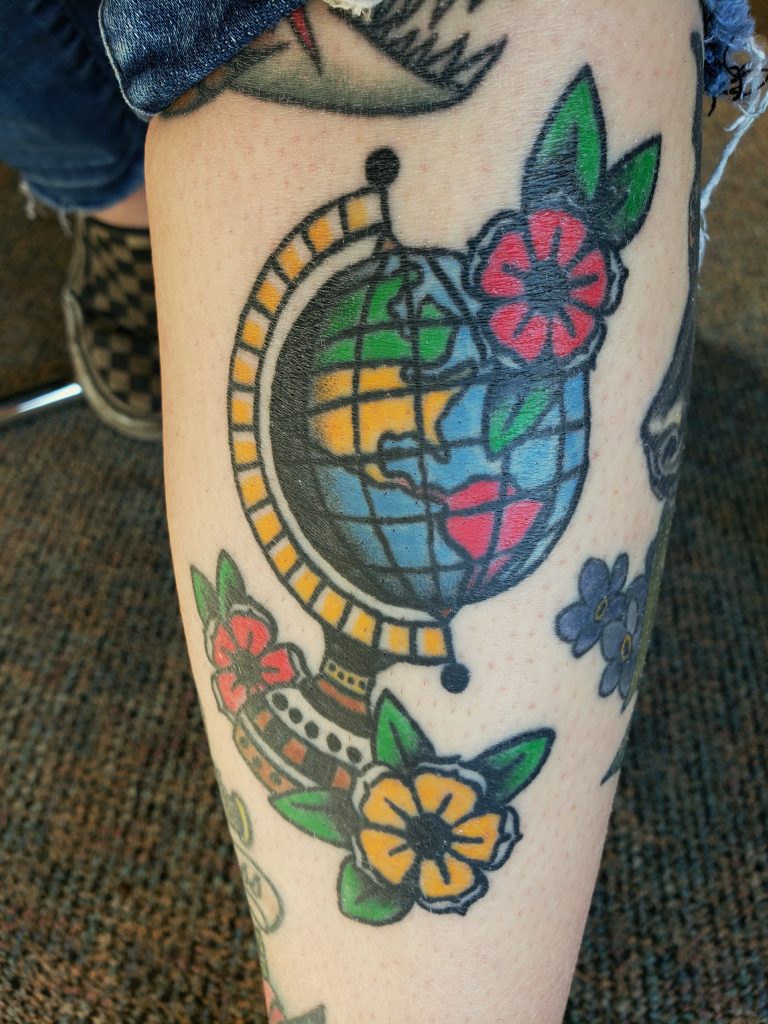 "This is the tattoo I got to represent my time abroad! The reason I chose the globe is because not only did I get to visit one country, I went to 5 other countries as well! I never thought I'd get the chance to visit so many beautiful places, so I thought why not get a tattoo that represents all my traveling abroad and hopefully the places I'll go in the future!"
– Reed Wonn, Rome, Summer 2019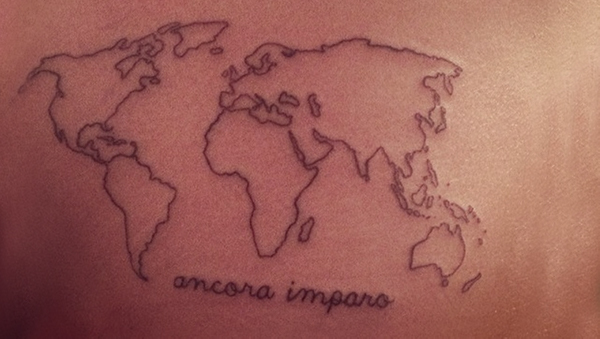 "I got this tattoo of the world and the Italian phrase "ancora imparo" which means "I am still learning"…I loved this phrase because I'm still learning about the world, other cultures, and other people. It's a daily reminder to look beyond what's right in front of me and try new things and meet new people."
– Kelsie Stanley, Florence, Spring 2012 & Sorrento, Summer 2013