October 13, 2016



We handed over our Instagram account to Hannah for the day. This is her day in Florence (October 12, 2016).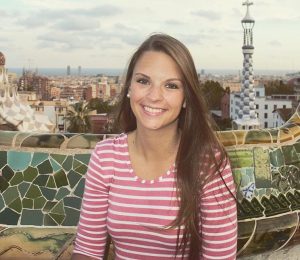 Hello! My name is Hannah Latham and I will be taking over this account for the day to show you my typical day in Florence! I am from Grand Rapids, Michigan and am currently a junior attending Florence University of the Arts but back home I go to Carthage College in Wisconsin and study Neuroscience. I am looking forward to sharing my day with you!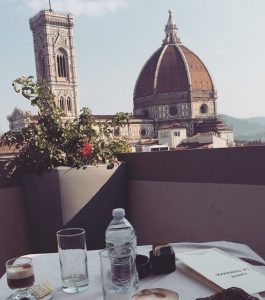 Taking advantage of these last warm days and having a cappuccino and a croissant at this lovely rooftop cafe. Look at that view!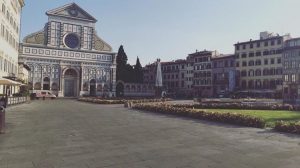 This view makes walking to and from class much easier! Such a wonderful place to come and get gelato, too! Only a 4 minute walk from where I live 😊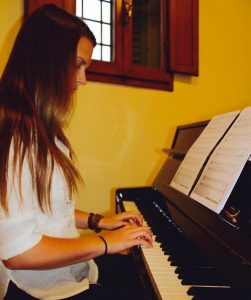 Class is fun when you're doing something you love! Before coming to Florence, I didn't know how to play the piano but always wanted to learn! So, I chose to take Beginner Piano and now I'm finally getting the hang of it after my weekly lessons and lots of practice! 🎹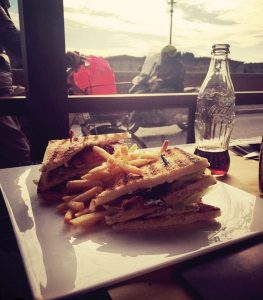 Favorite triple decker club sandwich from the restaurant across the street from where I live!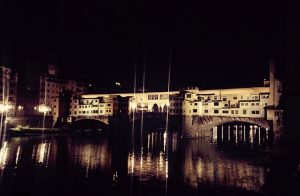 The Ponte Vecchio amazes me every day. Beautiful during the day and at night!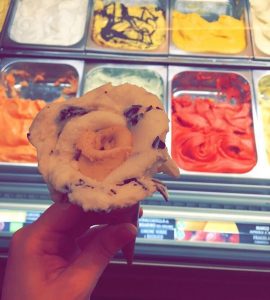 Ending the day with gelato, of course! Hope you all enjoyed me showing you a glimpse of what it is like in Florence! I have truly fallen in love with this city and never want to leave. Studying abroad here is definitely one of the best decisions I've ever made. Wishing you all the best in your future endeavors – the world is yours!