Experience French culture through its rich history and vibrant presence!
The French are proud of their cultural heritage; and rightly so. French contributions in literature, philosophy, painting, sculpture, architecture and music have been tremendously influential around the world and to this day, Paris is considered to be the center of high culture. Perhaps more than anything, however, France is known for being the most romantic place on earth. The French people are passionate and French lifestyle emphasizes living life to the fullest, whether through social gatherings with friends, excellent food, or beautiful scenery. It is no surprise, then, that France is an incredibly rich destination to visit, ripe for exploration. Her churches and palaces, châteaux and fortresses, museums and galleries, and way of life are waiting to be discovered.
Working with SAI's local cultural experts gives you access to unique content that brings France to life for your students.
Did you know?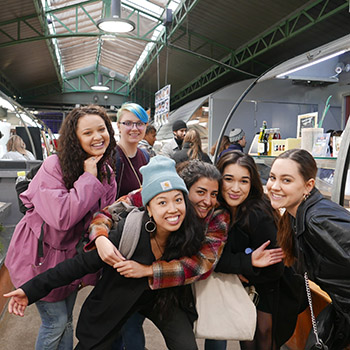 The velocipede, ancestor of the modern bicycle, first appeared in Paris in 1864.

There are more than forty thousand castles and fortresses in France dating back to the period between the 9th and 21st centuries.

French fries became famous in North America following the First World War, when soldiers returned home from the French front.

In 2016, France became the first country in the world to ban supermarkets from throwing away unsold food. Stores must now donate it to food banks or charities.

France is home to some of the most influential writers and thinkers in the world, including Descartes, Pascal, Voltaire, Baudelaire, Flaubert, Sartre and Camus. In fact, France has won more Nobel Prizes in Literature (15) than any other country.

There are over five times as many French-speaking people in Africa than in France – 392 million compared to 67 million.

With 80-90 million tourists welcomed each year, France holds the record for most visited country in the world.

A 1910 law in France forbids couples from kissing on train platforms to avoid delayed departures.

A good cheese and a glass of wine are staples of a typical French meal. In fact, the French consume up to 57 pounds of cheese per person and 11 billion glasses of wine each year!

In 2010 French Cuisine was declared "world intangible heritage" by UNESCO.