March 17, 2023



Leading a program with 26 students from Muhlenberg College has turned out to be a stress-free experience from an organizational standpoint, and this is all thanks to SAI. The SAI staff  – in the US and in Italy – has been extremely organized, quick with answers, prepared with solutions, allowing me to focus on the class that I teach on the memory of WWII in Italy. The program I lead is based in Florence, but we started out with a 4-day visit to Rome. Prior to this trip, I had asked SAI to provide us with tour guides who would intersperse our tours with stories from WWII, and take us to visit the former Gestapo headquarters in via Tasso in addition to focusing on the usual, magnificent landmarks of Rome. My special requests were accommodated and our guides did a masterful job.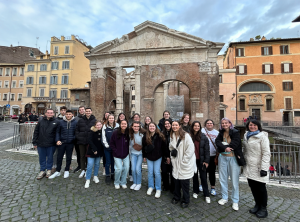 The wonderful thing about teaching a class in Florence that focuses on places of memory of the war is to be able to experience these places in person. One of the tasks I assign my students is to explore a few sites – the synagogue in Florence, the Monument to Political and Racial Deportees in Carpi (just a little more than an hour away by train), the Florence American Cemetery, just to mention a few – which tell stories of the war. The students reflect on these visits and connect them with the texts they read and films they watch. I think nothing compares to being here as we explore history and culture, and this goes for other courses that the students are taking, such as art history and culinary history.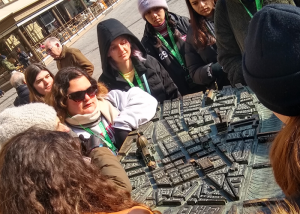 With SAI taking care of all the logistics, I can focus on the students, on teaching, and on learning in this experience abroad. And it is davvero bello (truly nice)!
Written by: Daniela Viale, M.A., Lecturer in Italian and French at Muhlenburg College in Allentown, PA