March 21, 2017



When I first came back from being abroad in Florence I applied to be an alumni ambassador for SAI at my home campus of Muhlenberg College. As an Ambassador, I have given multiple talks and presentations on why SAI is the right decision. In addition, I was featured in a video for SAI Florence giving future study abroad students advice before heading to Europe. Little did I know it would lead to receiving a job offer to work in the breathtaking city of Florence, Italy. Recently I have been offered a sales promotional job for Smart Trip Europe, in Florence.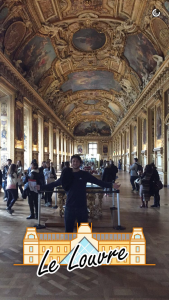 It began with an interview after Smart Trip saw my resume where I had listed that I participated in the SAI Global Leadership Program while abroad in Italy. On my resume, under the Global Leadership program I also described how I became an SAI Alumni Ambassador when I returned to Muhlenberg. I was confident this would make my resume standout among the many possible applicants my future employer received.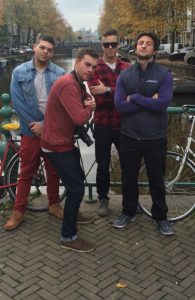 In the middle of the interview my future boss, Melissa, said, "Yea I saw that you are an alumni ambassador for SAI. That's really a huge part of your resume that stood out to me because it will help you if you are offered this job." My face lit up when she said that because it gave me one of the best feelings in the world, the feeling when you realize hard work has paid off.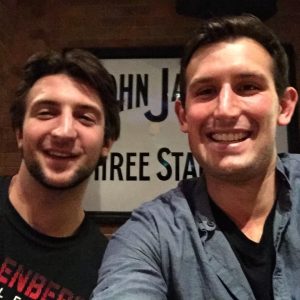 After I told my future employer that I would be accepting the position, she again brought it back to my Ambassador experience with SAI. "It seems like what you will be doing for us in Florence is very similar to what you have been doing for SAI, being a promoter and/or an ambassador." That is a direct quote from Melissa after I accepted the position. I will be promoting abroad students to go through Smart Trip Europe for traveling while in Italy. This is an invaluable tool that SAI has taught me over the past year I have been an ambassador.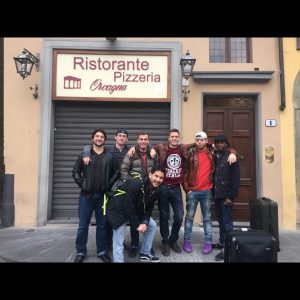 My journey with SAI is nowhere near finished as I plan on contacting the SAI Florence staff when I arrive to promote myself as not only an SAI Ambassador, but as a familiar face in Florence they may want to reach out too if they need anything. In addition, I will be applying for the summer internship in Sebastopol, California at the SAI office. This is an opportunity that I would be truly honored and privileged to have if offered. Who knows maybe one day I will be promoting SAI not only as an ambassador, but also as an employee!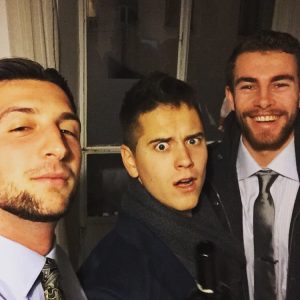 ___
As a Junior at Muhlenberg College I studied Abroad in Florence, Italy where I attended Florence University of the Arts. It was the true definition of a once in a lifetime experience. I traveled across Europe for four months meeting great people and seeing the continent. I made memories and had experiences that will last a lifetime. I participated in the SAI Global Leadership program where I was able to volunteer in the florentine community weekly. This helped me gain a different perspective on my experience. I learned a lot about myself and what I want for my future during the four months I was in Florence. I would recommend studying abroad through SAI to anyone and everyone.