January 9, 2017



Each semester, SAI carefully selects a group of student bloggers.  These students are to write about their experiences abroad by producing blogs and contributing to our social media.  

Below is the list of our Spring 2019 student bloggers.  You can check out their blog posts throughout their time abroad.  

LILY HERRING, Florence
Home School: University of South Carolina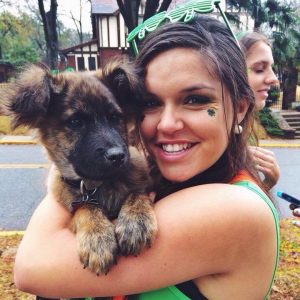 I have been to every state in the US.
I backpacked through Europe for 2.5 months after high school graduation.
I've played soccer since I was 2 years old.
I've been an extra in 3 One Tree Hill episodes.
I was an extra in Journey to the Center of the Earth.
I'm left handed.
I learned how to surf when I was 3 years old.
I'm an only child.
I hope to one day be an Athletic Director for an SEC school.
I'm a soccer coach.
MADISON YOUNG, Florence
Home School: Washington State University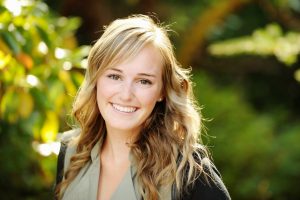 I have lived in Mukilteo, Washington my whole life. Not many have heard of my hometown before, but it's very close to my favorite city, Seattle, Washington!
I love the outdoors, including hiking, boating, and paddle boarding.
Ever since I was little, I have always wanted to be an elementary school teacher. And I still do! I am currently studying Elementary Education at Washington State University. Go Cougs!
I have never travelled to Europe. The only countries I have visited besides the United States are Mexico and Canada.
One of my favorite hobbies is to cook. I love trying new recipes.
My favorite place is anywhere by the water. My family loves to travel to Lake Chelan, Washington in the summer.
I love listening to all kinds of music, and attending many different concerts.
I am a member of the Kappa Kappa Gamma sorority.
I love meeting new people. This is something I look forward to most about going abroad.
I have a huge sweet tooth. I love any kind of dessert, especially ice cream.
NANCY MEDINA, Florence
Home School: Colorade State University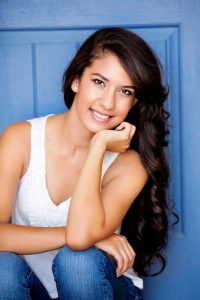 I was born in Autl¡n de Navarro, Jalisco, Mexico but I have lived in Fort Collins, Colorado for 14 years now and consider it my hometown.
I am a first generation student (the first in my family to attend college) and with that the first to study abroad!
I am majoring in Apparel Merchandising and minoring in Business Administration.
My favorite quote is "I know nothing with any certainty but the sight of the stars makes me dream" Vincent Van Gogh. I am infatuated with anything to do with space.
My college campus is known for having a lot of squirrels, but I am deathly afraid of them.
Just like your typical Coloradoan, I love to go hiking and fishing.
My dogs are my life. (mini toy poodle and a golden cockapoo).
I enjoy cooking for my family; my specialties include pasta and chicken pot pies.
80's movies are my favorite.
I enjoy working at my institution's Financial Aid Office.
CHLOE SIDOTI, Florence
Home School: Washington State University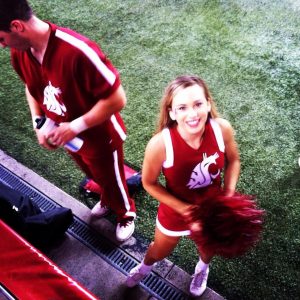 I have been a cheerleader for 14 years, and currently cheer at Washington State University.
I am a first generation college student.
I got to travel to Egypt when I was in elementary school, but besides that, I haven't traveled out of the US.
I have two dogs, and I just absolutely adore dogs. If I could have one of every kind, I probably would.
My all time favorite show is How I Met Your Mother. I can rewatch that series over and over.
I have been to Disney World 10 times, and will be attending it one more time before leaving to go abroad. All times I have gone is to attend a cheerleading national or world championship.
I listen to all types of music. Depending on my mood and where I am usually determines what type of music I listen to.
I can't sing what so ever, but one of my favorite things to do is blast music in the car and belt it out with friends on a long road trip.
I love all types of pasta and could eat it everyday.
My dream has always been to travel the world, especially Europe, and I am still in disbelief that my fantasy is coming true!
KOLBYN ALLEN, Milan
Home School: Kansas State University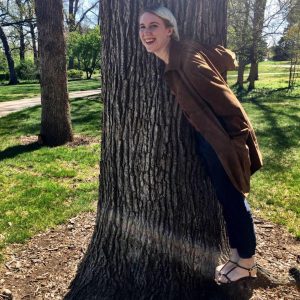 My first abroad experience was in Arendal, Norway, like from the movie, Frozen!
The first car I learned how to drive was a manual transmission, and it is the same car that I drive today!
I was in plays all throughout high school, and am currently working on a Theatre minor at Kansas State!
My birthday is the same day that the Girl Scouts were founded, but in 1912!
My favorite thing to paint is silhouettes of people and characters!
While in Denmark, my host family took me to an amusement park, and we rode every single ride available!
My favorite research era's for my major of Apparel and Textiles are the Medieval times, the Renaissance, and the 1960s-1970s!
I am a dedicated fan to the A Song of Ice and Fire book series, along with its TV counterpart, Game of Thrones!
I have found a niche with experimental fashion photography!
I got an outline of one of my silhouette paintings tattooed on my arm!
CLEARY CHIZMAR, Florence
Home School: UC Berkeley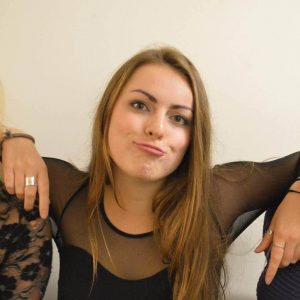 I'm addicted to vintage thrifting.
I am a pen guru…I love high-quality architecture pens.
I was raised between New York and California.
I have worked as a camp counselor in the mountains for the past two summers.
I'm an art and business double major at UC Berkeley.
Snowboarding is my favorite winter activity.
My cat likes to go on walks with my dog.
My next goal is to learn how to screen print.
My spirit animal is a sea horse.
I hate sitting still.
NICOLE (COCO) RICH, Siena
Home School: Muhlenberg College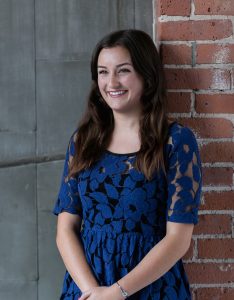 I currently live in Boston, MA, but I lived in Seattle, WA for 8 years of my life.
I am a shameless foodie and burger enthusiast.
I work as a barista, a writing tutor and as the editor-in-cheif of the Voco blog, as well as being a full time student.
I ordered my first latte on the playground when I was around two years old. I wanted a "skinny vanilla latte."
I have a crazy wonderful family and I am the oldest of 4.
I'm a music minor, and even though I may not pursue a career in music, I love to listen and analyze classical music, especially when I am doing homework.
I am most definitely an early bird. You'll never find me awake (or functional) after 10 pm.
Some people say I can get excessively loud. I like to say I'm excessively passionate.
My favorite movie is tie between "La Vita ¨ Bella" and "Breakfast at Tiffany's"
One of the top items on my bucket list is to live in another country. Needless to say, I am looking forward to living in Siena, Italy Spring 2017!
ELIZABETH RINTELS, Milan
Home School: Rochester Institute of Technology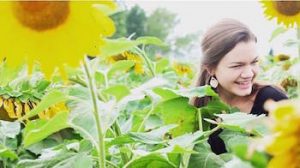 My middle name, Ciaccia, is an Italian family name (pronounced "cha-cha").
Last summer I went white water rafting on the second oldest river in the world in West Virginia.
I love cannolis.
I enjoy watching college basketball (UVA! Go Hoos!)
I'm an eboard  member of RIT's Industrial Designers Society of America.
I grew up in Virginia for most of my life.
I go to college at Rochester Institute of Technology for Industrial Design.
I'm passionate about water conservation.
I get most of my inspiration from nature.
I love Bubble Tea.
TRISTAN CURNOW, Sorrento
Home School: Point Loma Nazarene University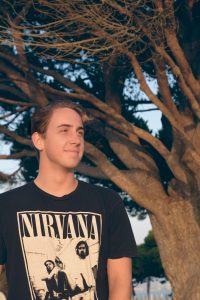 I love to surf, usually every day, sometimes at night when the moon is full!
I have a passion for reading; I used to stay up late at night with a flash light under my covers to read when I was a child!
My parents are from England and Italy and I will get to visit/meet my extended family for the first time thanks to this study abroad experience.
In high school, I dressed up like Danny Zuko from Grease and lip-synced/danced in front of the whole school for a pep rally.
Waterfalls memorize me and I love to hike to them whenever I can.
I am the biggest Harry Potter fan ever!
I believe that if you don't like someone, then you just don't know them well enough. So get to know them better.
I enjoy debating with people, especially my parents, though they usually win.
My spirit animal is a hippopotamus, because they are awesome swimmers and very lazy sometimes.
I love to travel, meet new people, and experience new things.
ELEANOR (ELLIE) MEHRBAKHSH, Florence
Home School: University of South Carolina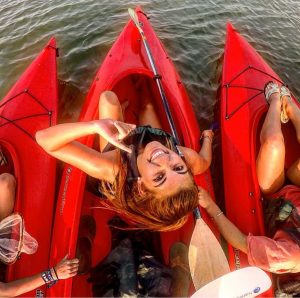 I fractured my neck trying to do a backflip on a trampoline and had to wear a neck-brace for my first day of senior year in high school"¦ it was so embarrassing!
I love going on backpacking and outdoors 

trips with friends. I've backpacked all around the North/South Carolina, Georgia and Tennessee mountains.

I've 

eaten 

an entire watermelon in one sitting, it also happens to be my favorite food. 

One of my biggest fears has always been flying on airplanes! I missed so many family vacations when I was younger because I refused to fly. I finally faced my fear when my family took a trip to France, Belgium and Amsterdam a few years ago and I'm so thankful I did!
I'm half Iranian, my Dads family moved here right before the Iranian revolution in 1979.
My favorite thing to do is go to music festivals and concerts! I've seen over 80 different artists live, my favorite performance was seeing Florence and the Machine at Bonnaroo.
My sophomore year of high school I did an exchange program in Santiago, Chile and then a Chilean girl my age came and stayed with me for a month!
the summer after my freshman year I got an internship on Hilton Head Island working at a resort and lived right 

next to

 the 

ocean

 for the entire summer. 

I worked the 2015 Masters Tournament in Augusta National as a server in one of the private clubs and met some of the players and celebrities that came through!
I was given the opportunity

 to sing two songs on stage with "The Tenors" in high school at one of their concerts. 
ALAYSHA MIKELL, Florence
Home School: Virginia Commonwealth University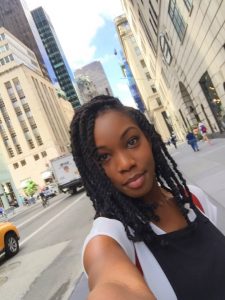 I am an avid reader and moviegoer. I really enjoy the feeling of losing and finding myself in a great story.
I'm very adventurous and would try anything at least once (except drugs; no bueno)
I am obsessed with anything Harry Potter or Lord of the Rings!
When I was younger my parents had to monitor my chocolate intake because I was SUPER hyper if I had even a nibble.
Family means everything to me!
I want to learn and speak fluently at least 4 different languages in my lifetime.
I love to cook even though I am not the best at it.
I've played softball almost my entire life, and I miss it.
My celebrity girl squad would include Vanessa Hudgens, Selena Gomez, Karlie Kloss,  Jourdan Dunn, Yara Shahidi, and Kendall Jenner.
I still watch Degrassi and have seen every episode!
JESSICA MOORE, Florence
Home School: University of Kentucky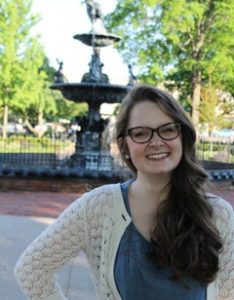 I am an Interior Design major and History minor at the University of Kentucky.
My Myers-Briggs personality type is an ISFJ, and I am definitely introverted.
I love creating and all things crafty, whether it's sketching and painting or crocheting and DIY projects.
I have a GIANT sweet tooth and am always up for ice cream!
In the summers I work at a camp and get to lead super cool activities like zip line, high ropes and crafts, and it's one of my favorite places.
I really enjoy traveling and the two places that I have been to outside of the US are Nottingham, England and Israel.
I love to watch old movies, and my favorite movie is "It's a Wonderful Life," which I will watch year round.
My favorite book is "Anne of Green Gables," and sometimes I make decisions based on what Anne Shirley would do.
I can move my eyebrows independently of one another.
I have a younger brother and sister and a dog named Lily who looks like an Ewok.
LUZ HURTADO BECERRA, Florence
Home School: Western Michigan University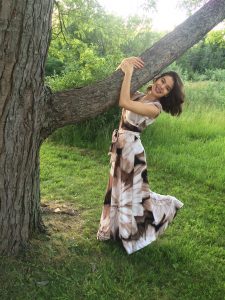 I want to make clothes for a living.
I can sew, knit, embroider and crochet.
I spent the first six years of my life in Mexico.
After learning Italian I will be tri-lingual.
My name means "light" in Spanish.
I am obsessed with Frida Kahlo.
I have 39 cousins and counting!
I started liking coffee just last month.
I can play the flute and the piano.
I broke my wrist during a High School soccer game.
KARA GUY, Florence
Home School: Kansas State University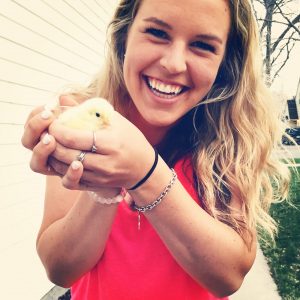 I am a Psychology major with minors in Business and Leadership Studies.

I was a 4 year member and competitor for K-State's 

Division I

 Women's Equestrian Team

, and after my eligibility was up

 I decided to take a fifth year just to study abroad for a semester. 

Last year (2015-2016) was the teams final year of competition, and I was able to keep one our horses, Whiz, who is still here at school with me.
One of my favorite books is "The Last Lecture" by Randy Pausch. I have read it too many times to even count.
My favorite food is tacos, but mint chocolate chip ice cream or chips and queso are close seconds.
Some of my favorite travel memories would be zip lining in El Salvador, going wine tasting in Napa, parasailing in Turks and Caicos, or standing in the glass sky deck at the Willis Tower in Chicago.
I love animals, and after I graduate I want to get a mini golden doodle puppy.
I work at a super cute donut shop right next to campus called Varsity Donuts.
There are few things I love more than a rainy day spent watching movies or at a coffee shop.
I am obsessed with my heated blanket, and I even sleep with it in the summer (and it will for sure be coming with me to Italy).
BRIGITTE AFTANDILIAN, Florence
Home School: Boston University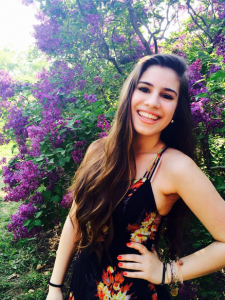 I'm a neuroscience major and hope to go to grad school for neuropharmacology.
I used to play ice hockey, field hockey and lacrosse but still enjoy a good pick up of any sport.
Was born in California but raised in Boston.
Definitely am a city person.
My first language was Armenian and I'm the first generation to live in the US but hope to visit Armenia at some point in my life.
Currently working in a lab testing a drug that may decrease alcohol craving in people with Alcohol Use Disorder and it is super exciting!
Love to learn about how other people live especially cultures completely different from my own.
Obsessed with dogs and spend too much time looking at puppy videos on Facebook.
Can make a mean smoothie.
In the past year I was the team captain and moral captain for my sorority for 3 national community service events benefiting Breast Cancer, Boston Children's Hospital and the American Cancer Society and we were able to raise more money than our entire philanthropy for each event!
MARGARETTE SNELL, Florence
Home School: University of South Carolina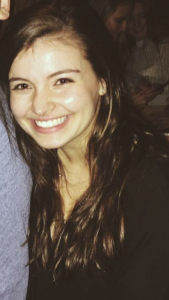 I am a certified yoga teacher– I got my certification this summer during a 4 week intensive training on a remote island in Fiji.
I have 3 brothers and love being the only girl in the family.
I'm an aunt to three funny, beautiful babies.
I'm studying PR and business but hope to get into consulting after I graduate.
I spent the first part of summer 2016 in Sydney, Australia working and absolutely loved living down under.
My favorite place in the entire world is anywhere by the beach. I love the water and hope to live at the beach someday.
I went to art school my freshman year of college, so I love art and like to think of myself as being pretty creative.
I'm so excited to be in Italy because of the rich culture and history– not to mention all the amazing food!
I was fortunate enough to travel around Eastern Europe in high school volunteering but am excited for how different living in Western Europe will be.
I have a bit of a nail polish addiction– trying to figure out how to narrow down what to bring with me to Florence!
KORDAI ADDY, Rome
Home School: Saint Mary's College of California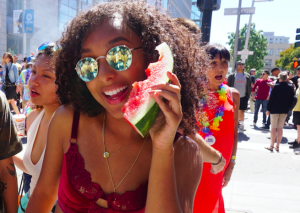 I don't take too many photos of myself but of what's around me and what I see.
I love to hike.
I love going to the beach and swimming in the ocean
I actually just took up amateur photography this year.
My favorite color is Navy.
I'm born and raised in sunny California, specifically the Bay Area. Being raised around so many cultures I've learned to love and appreciate diversity.
I'm a double major in Economics & Anthropology.
Going to the Amalfi Coast is on my bucket list.
I enjoy going to the gym.
I am bi-racial: Ghanian and White.
AMI ZACKER, Rome
Home School: Saint Norbert College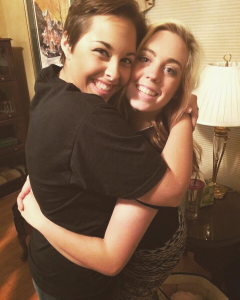 1. I have been playing soccer since I was four, and I currently play at St. Norbert College.
I am a Middle Childhood-Early Adolescent Education Major with a minor in Broad field Social Studies.
Even though my minor is Social Studies, my best subject is Math.
I have traveled out of the country twice: to Mexico and Jamaica.
Winter is my favorite season- not because of the weather, but because of all the Holidays and time I get to spend with my family.
I am a huge Chicago Cubs fan.
My favorite animals are sloths.
I have a dog named Mia.
I have an older brother and a younger brother.
My favorite foods are Italian and Mexican food.
HANNAH WALSH, Rome
Home School: Baylor University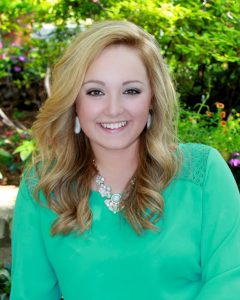 I am a Junior at Baylor University. I am triple-majoring in Business Fellows, Marketing, and Management Information Systems. I am also minoring in Italian.
I love traveling. I have been to 42 states in the US and am looking forward to going to many different countries while studying in Rome.
I have lived in Texas my whole life. I grew up in Plano, which is north of Dallas, and I now attend school in Waco.
I love art, and I am always in the process of completing crafts for my friends. I might open a shop online selling things that I made after returning from Rome.
I taught swimming lessons for five years.
I got a job as a social media intern for an interior designer that eventually turned into a design assistant position. I would love to renovate houses in the future.
I love watching movies and binge-watching television shows on Netflix.
I am obsessed with my two dogs, Jet and Millie.
I love music and enjoy going to concerts.
I enjoy cooking and trying out new foods. My roommates joke around that I am the "gourmet chef" in the apartment.
HAYLEE EBERSOLE, Milan
Home School: Missouri State University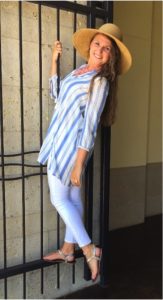 I attend Missouri State University.
My major is Fashion Merchandising and Management with a minor in International Marketing.
I am an Alpha Chi Omega.
I love dachshunds.
I have traveled to France, Italy and Greece.
I have climbed Mount Vesuvius.
I lived in Destin, Florida this past summer with a Christian group called Kaleo.
Sunflowers brighten my day.
I currently work at Norman's Bridal as a Prom Consultant.
I just recently cut off 8 inches of my hair.
ALLISON (ALLY) KENNEDY, Paris
Home School: Capital University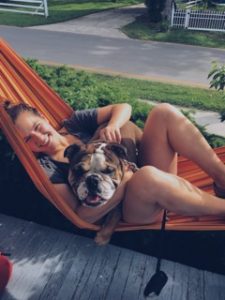 I have an interest in pens and penmanship.
I love to drink espresso.
I study psychology and political science, and love discovering connections between the two fields.
I am a feminist.
My favorite snack is chips and queso.
I have never traveled outside of the United States.
My high school graduating class consisted of 35 students.
I lived and worked on an island located on Lake Erie this past summer.
My ambitions are to become a human rights attorney.
My favorite movie is Big Fish.
CASEY DAHM, Barcelona
Home School: University of South Carolina
I am an only child with 3 siblings.
I have nearly perfect teeth, with a twist.
I went to high school before I was born.
I am the first one in my family to study abroad.
I was a dancer for 13 years.
I have seen every Harry Potter movie over 15 times.
I have a photographic memory.
I am called a social butterfly.
I am incredibly driven.
I can do 10 cartwheels in a row without getting sick.
SAI also welcomes all students to become bloggers. The following students have chosen to become SAI student bloggers while abroad. 
LYDIA HAAKE, Sorrento
Home School: University of Arkansas at Fayetteville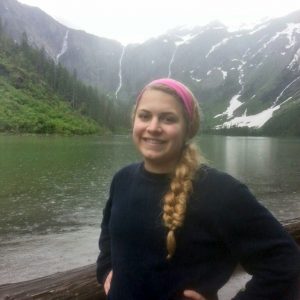 I work in a biological anthropology lab at the University of Arkansas taking care of flesh-eating dermestid beetles that are used to clean skeletal remains to add to osteological collections.
I received a SURF grant to study which method of specimen preparation results in the most efficiently cleaned bones by the dermestid beetles.
I am PADI open water scuba diving certified.
I have an internship with a private engineering company involving geological hazard mitigation while in Sorrento.
I study Earth Science and Biological Anthropology at the University of Arkansas.
I would like to study marine geology with an emphasis on hydrothermal vents and related karst systems with regards to the evolution of extremophiles in graduate school.
I would like to become a PADI divemaster and instructor and lead cave diving research teams in the Yucatan Peninsula.
I have been an exchange student in Ludwigsburg, Germany.
I have taken a helicopter ride to a glacier in Skegway, Alaska and drank the icy glacial-melt water.
I have a Red Eared Slider aquatic turtle named Reggie.
STEPHANIE SMOLEN, Milan
Home School: University of South Carolina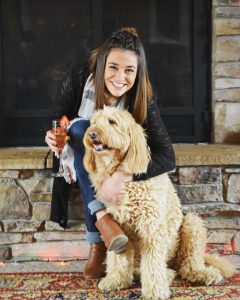 My nickname is high school was Smiley.
I am studying Global Supply Chain and Operations Management, Marketing, and Retail at USC and leaving the city of dreams in a year is heartbreaking.
I hold my own in Texas Hold'em, BlackJack, and Craps.
Ben and Jerry's Chocolate Fudge Brownie is my favorite past time companion.
I was stuck on top of the Sugarloaf Mountain in Brazil in a thunderstorm for 2 hours.
I studied abroad the summer after my sophomore ye
I ran a half marathon in Savannah and am working towards the Disney Marathon next year!
I'm a member of Alpha Chi Omega and Alpha Kappa Psi at USC.
I've been playing soccer since I was 5 and always up for some pick up games!
My birthday is on Pi Day, 3.14