August 2, 2016



We are very excited to share our brand new site! It was time for a full website refresh to better respond to the needs of our students, and to reflect the changes in how our users are navigating it.

We have changed quite a few things, and we cannot wait for you to see it all yourself. Below is a primer to get you acquainted with some of our biggest changes. If you ever have questions or feedback, reach us on livechat, send us an email, or give us a call, we'd love to hear from you.
Search our programs in more ways
You now have three ways to find the perfect program for you: Explore by City, Explore by Studies, and Explore by Program.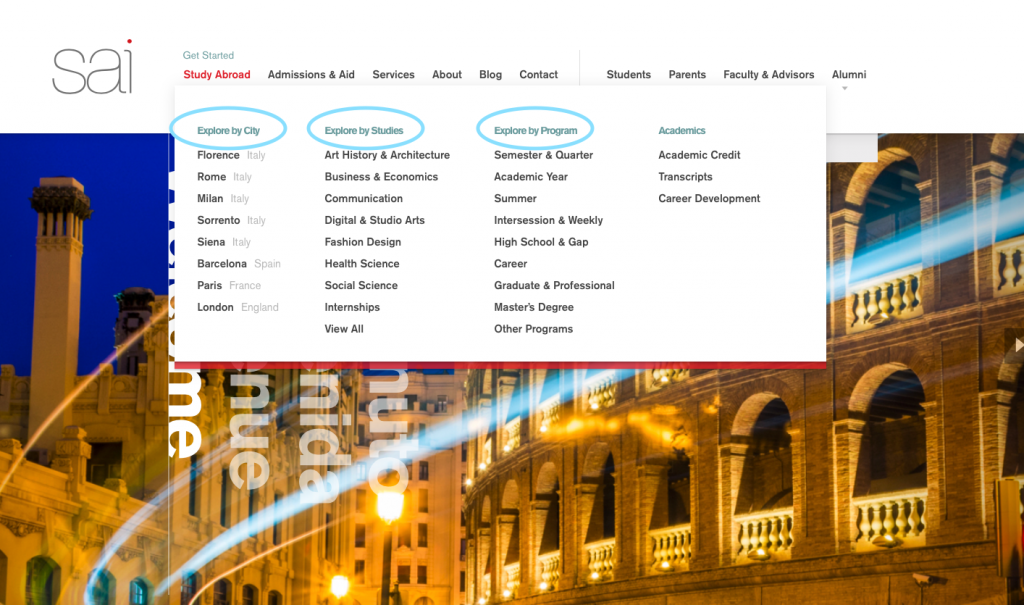 Get to know your host city…
…before you're even there. Our visiting guide, maps, SAI tips, blog posts, and pictures help you to understand what your experience will be like, from the start.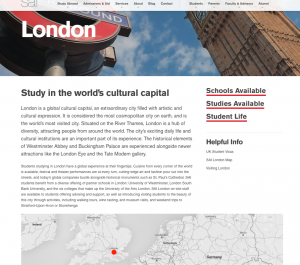 Get all program information in one simple place
We simplified! Application requirements, courses, dates, fees, what's included, housing – we have it all in one place.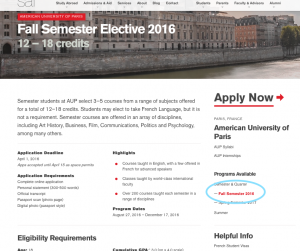 Specialized information, just for you
Explore our Students, Parents, Faculty & Advisors, and Alumni sections, with special information to answer all your questions.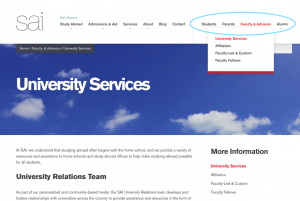 Learn about our services
Get to know the services we offer that ensure you have a safe, enriching, and unforgettable academic experience.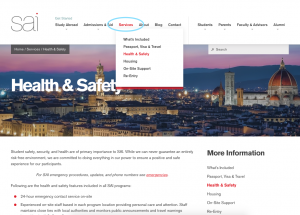 And that's just the beginning. We hope you enjoy it!