September 22, 2022



You are tired, you just got off a long flight, and all you want to do is sleep for hours. The last thing you want to do is walk around a new city without knowing where to go or what to do, so use these 5 tips to make your first two weeks in your new city a breeze!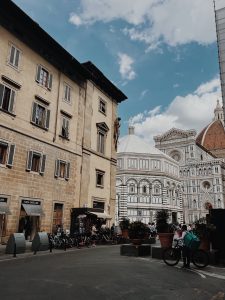 Find your ground
Once you are settled into your new apartment and have unpacked everything, the first thing you want to do is explore your neighborhood. In Florence, the first major sighting is the Duomo. Yes, it is as breathtaking in person as it is in the pictures. The Duomo is the center point of the city, so once you start walking in the direction of the Duomo you will see many coffee shops, pharmacies, and many more shops and businesses. As soon as you start walking around you will already start to feel welcome in your home away from home.
Look into planning trips for the weekend
Staying organized is a key factor in planning weekend trips. Planning ahead is the best way to get the best deals and secure your spot in all the places you are dying to visit since tickets sell out fast. Italy is a very accessible country to travel in and out of, so take advantage of it, and explore the world!
Find the nearest grocery stores
Google maps will be your new best friend! The names of grocery stores are obviously different than what you are used to. One of the most popular grocery stores that has absolutely everything you could need is Conad. Keep in mind that if you want to live like the locals it is best to buy your groceries weekly to make sure they are fresh! There is also the 99-cent store that has all the home necessities you will need for great prices.
Find the location of your university and where your classes are located
Once you arrive, log into your university's portal and take a look at your class schedule. On your schedule, you will have access to the addresses of your classes. Plan out your transportation to class ahead of time, and see how far your walk will be to be sure you are on time, and so you can get familiar with the area where your classes are.
Make new friends, and socialize with others
Florence is much smaller than you think! You will bump into so many people that you have met through your classes or your weekend trips. Don't be afraid to step out of your comfort zone and make friends from all over the world. Once you start to recognize familiar faces, Florence will start to feel like it's your home away from home.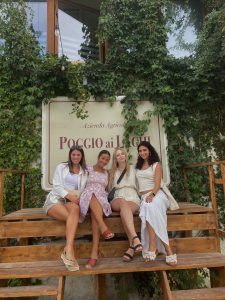 Jaqueline is a Fall 2022 Florence student from Lasell University.