October 10, 2023



Chances are studying abroad will be an adjustment for most people! Moving to a whole new city surrounded by all new people can be pretty overwhelming. Being burned out, or homesick is a plausible reality for many. Of course, it is all temporary and does not come close to outweighing the positives, but while abroad it is still important to focus on yourself. Once you do, the experience becomes that much better.

For me, the best remedies, for feeling better, and more like myself are the following:

1) Stay Fueled

When people say you will be walking way more than you are used to, they are not lying. Combine that with all the other mental and physical energy you are exerting, and you will realize how much fuel you need. So, stay hydrated! Bring a water bottle with you and keep that on you at all times. Tap water is completely drinkable, and there are plenty of water stations to refill at throughout the city. You can also get a collapsible water bottle to save room! Nonetheless, drink water. I know I did not drink nearly enough the first week, and I felt it!

Second, to that, stay fueled with food. There are so many delicious restaurants and yummy dessert places around the city, so might as well try them out along the way! The grocery stores and especially the markets also have many ingredients to make yourself the perfect meal. Not only can you explore new foods and recipes, but you will be able to give your body the food it needs to help you stay well.

2) Relax

Fear of missing out is completely real, but it is so important to have YOU time. For me, having my alone time throughout the day is much needed. I feel recharged once I get it, and even more ready to conquer the day. It can be hard to put up boundaries the first few weeks, with constantly wanting to go out, and see new things. While completely fair, sometimes rest and relaxation is needed. Even bringing over some of your old routines and habits from home, like taking time to do skin care at night, or listening to music in the shower, can help recharge you that much more. Ultimately, it is okay to relax and have a quiet night every once in a while.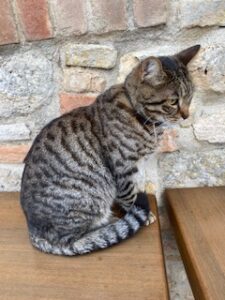 3) Stay Connected
With the time difference away from your hometown, it can be a challenge to stay connected. But, for me at least, it has been so important. Setting a small portion of time aside a day to text, call or Facetime a friend is so fulfilling. I have enjoyed seeing what they are doing and telling them about my day. It is almost like they are here with me. The mood booster that follows it is so nice too. Overall, reaching out to people can make all the difference, even if it is just a mere hello!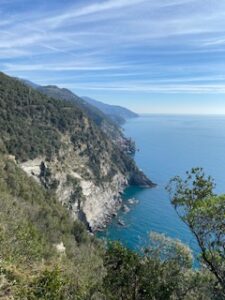 4) Nature
Sometimes, it feels like there are few places to truly connect to nature in Florence, but I promise you, there are! Walking along the Arno river is so beautiful and calming, but if you want an even larger patch of land away from the city, go on your phone, search for a park, and there will be one within a twenty-minute walk. Right outside of Florence, and even in some neighborhoods, there is a taste of the Tuscan hills and greenery. It is so wonderful to hear the birds sing, and hear the wind rustle through the trees. While the city hustle and charm are so nice, finding peace within nature can fill your cup up that much more.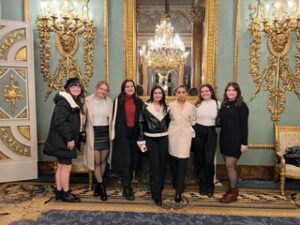 5) New Friends
I have been so lucky to have such wonderful roommates to bond with and go on adventures with. Having them to lean on, and have fun with has made this journey so much better. While this is not the case for everyone, I do encourage reaching out to classmates, or other people in Florence. Making new friends will make all the difference, especially when family and friends are so far away. The memories you make will be that much better shared with others.
Written by: Abby, Spring 2023 Florence student from Colorado State University