December 8, 2020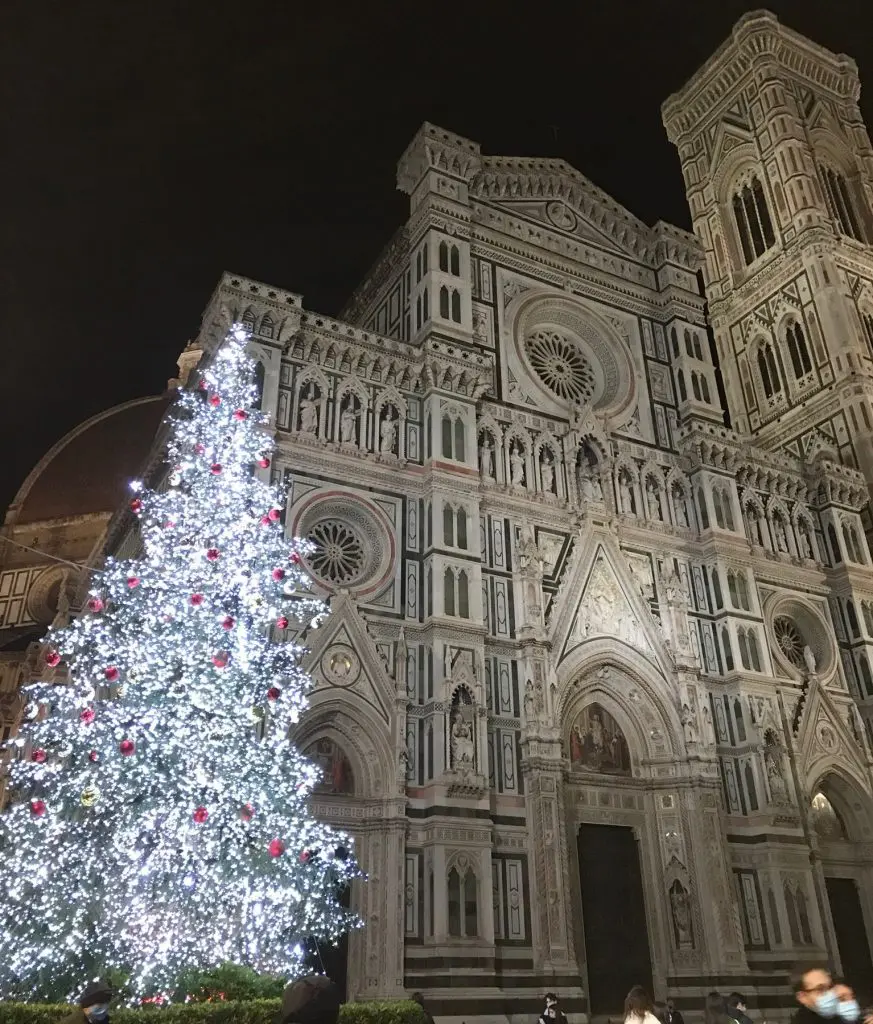 Christmas is an exciting time of year in Florence and while it may look a little different in 2020, there is much to look forward to. Italy officially ushers in the Christmas season on December 8, the Feast of the Immaculate Conception, and the merriment lasts through January 6 with Epiphany. Throughout this period, Christmas lights enliven the city streets, and big trees bring cheer to every main piazza. The Florentine highlight is in Piazza Duomo, where a grand Christmas tree and nativity scene set a festive yet reverent mood. Despite current restrictions, the traditional Christmas lights on high-fashion street, Via Tornabuoni, are already decking Florence's haute couture halls. The spirit of the season lives on.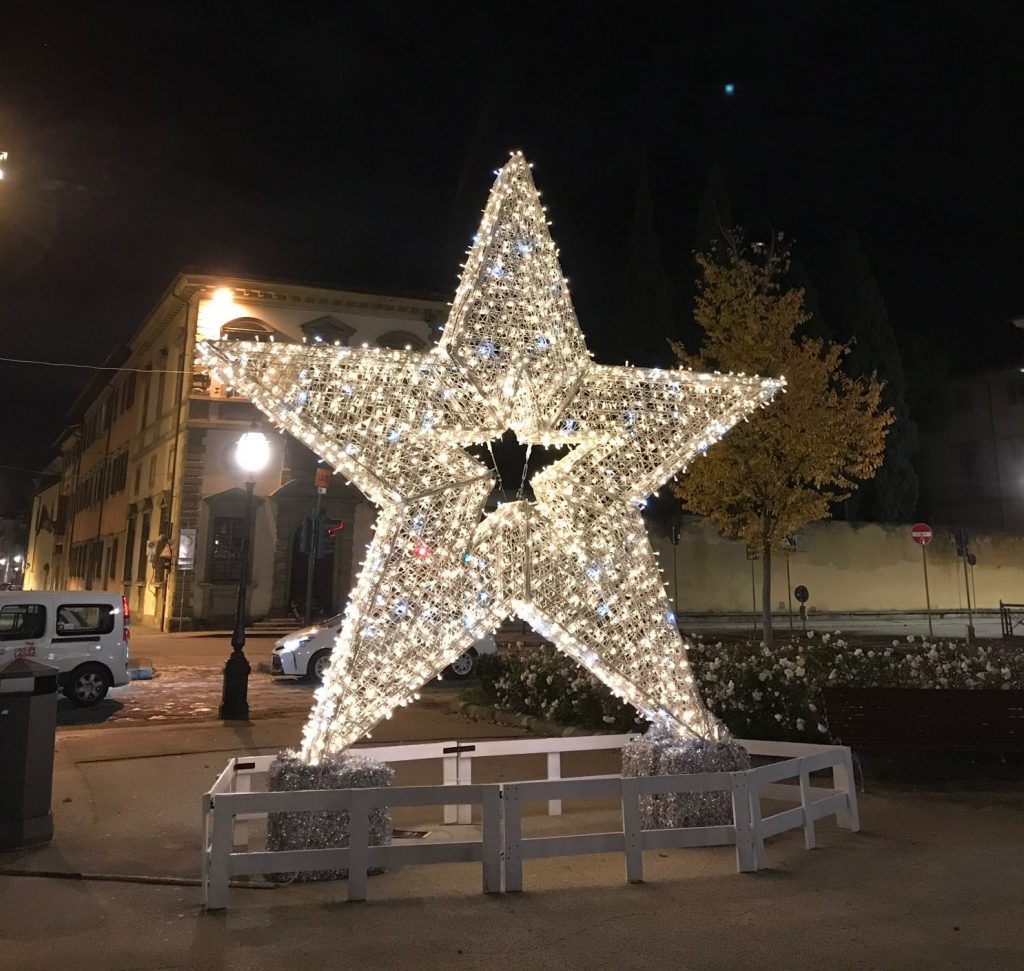 The current regulations won't change the heart of Christmas tradition in Italy, which is centered on time with family and feasting. Traditionally, Christmas is a time for a 3-day feast where special meals are prepared for Christmas Eve, Christmas Day and St. Stephen's Day. Cornerstones of Christmas meals are mouthwatering dishes like chicken liver crostini, tortellini in broth, roasted chicken, peas, and roasted potatoes, all of which can still be prepared, even if for a smaller group.  Traditional Tuscan desserts include ricciarelli almond cookies, panforte of Siena, tiramisù, dates and various dried and fresh fruits.  After feasting, Italian families tend to play Tombola, a traditional board game. Mass attendance on Christmas day is customary, and even with this year's restrictions, church services are likely to take place with appropriate distancing measures.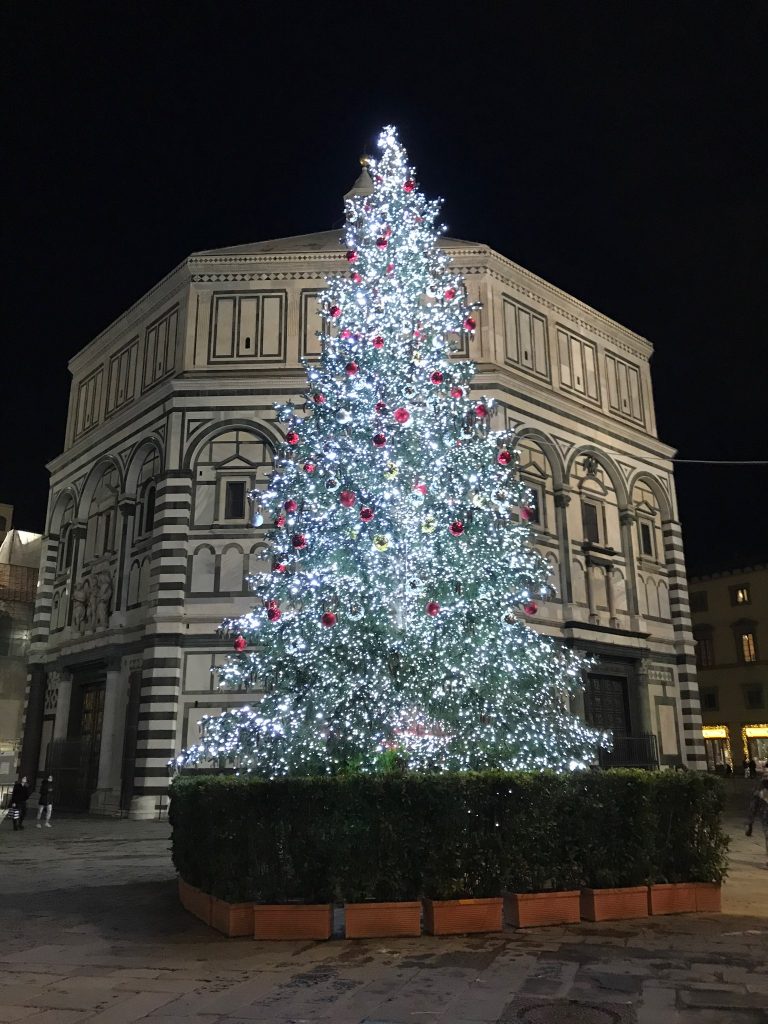 New Year's brings the cenone di Capo d'Anno, an elaborate, mainly fish-based dinner for New Year's Eve, and then a hearty day-after spread for New Year's day. Epiphany, January 6, calls for more feasting and celebration to mark the end of the holiday season. On this day, Italian children eagerly await the Befana, a witch who flies on her broom, climbing down chimneys to deliver gifts to good children and coal to those who have misbehaved. A typical Italian proverb for the end of the holidays is l'Epifania tutte le feste si porta via!", in other words, "Epiphany brings an end to all festivities." However, if you ask children, it's Befana's fault—yet they love her anyway!
For a tasty Italian treat to add to your own table this holiday, try your hand at Panforte, a fruit and nut bread that may forever shift your view of the word "fruitcake": https://anitalianinmykitchen.com/homemade-panforte/ 
This blog was written by Daniela Verma, SAI's on-site Florence Program Director.