December 2, 2016



We handed over our Instagram account to Nicole for the day. This is her day in Rome (December 1, 2016).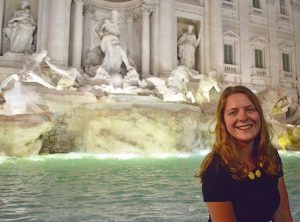 Hello everyone! My name is Nicole Pexa and I will be taking over SAI's Instagram account today to show you what a #dayinthelife looks like in Rome! I am a senior Mathematics major and Computer Science minor from Gustavus Adolphus College in Minnesota, but am currently studying at John Cabot University in Rome. I officially graduate in a couple of weeks and I am so happy that I spent the last 3 months in Italy before I enter the "adult" world. The photo above was taken at the Trevi Fountain in early September after I had gotten sunburned at the beach 😎. I love being able to walk around the city and stumble upon treasures like this! #ROMEingaround #studyabroad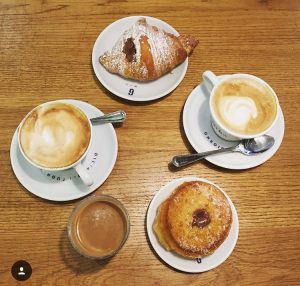 I definitely needed a pick-me-up on this brisk December morning, and what a better way to do that than drinking cappuccinos with friends! The coffee in Italy is SO delicious and pairs perfectly with a croissant (especially one filled with Nutella 😋). Drinking coffee in Italy is different than drinking coffee in the States for 2 reasons: you never take your coffee to-go and you usually drink your coffee while standing at the counter you ordered from. The first time I walked into a bar (which is what they call their coffee shops) I was so confused about what to do, but after 3 months I'm a real pro. 👊🏼 Shoutout to @youjustgotbernd and @phoebebillings for joining me this morning!! #dayinthelife #studyabroad#coffeebreak #blessed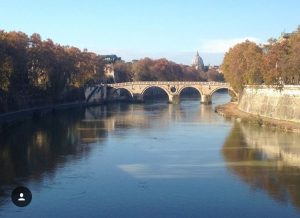 Fall is in full swing here in Rome! This is one of my favorite views in the city and it's only a 2 minute walk from my campus! I've walked A LOT since coming to Rome. Since arriving here in August I have walked just about 585 miles! At least I'm burning off all that pizza, pasta, and gelato 😉 #dayinthelife  #studyabroad#vatican #fallinrome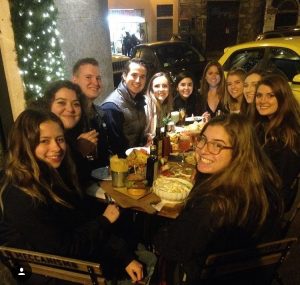 Enjoying an aperitivo to celebrate classes being over! An aperitivo includes a drink and an appetizer and is usually enjoyed before dinner (but honestly it's enough food to cover dinner time). This specific aperitivo includes 9 small samples of all of their appetizers, my favorite being the mini lasagna. Definitely going to miss this when I go back home! #dayinthelife#studyabroad #aperitivo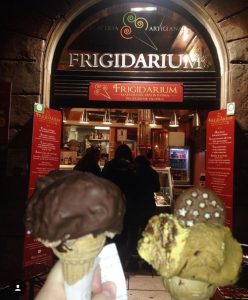 I'm ending the night with some classic Italian gelato! I've always wanted to try this gelato place and I finally did tonight (thanks for the suggestion @katethoma ☺️). Tonight my flavors were chocolate chip and hazelnut dipped in dark chocolate. Thank you all for following me today! I hope you enjoyed it as much as I did. Please message me if you have any questions, or follow me on Instagram (@pexappeal) if you want to see more pictures! Ciao ragazzi!