July 18, 2017



I can't believe I only have three short weeks left of my study abroad experience! These past seven weeks have gone by so fast and have been some of the best weeks of my life. This summer I have learned so much about myself as an individual and I truly believe I have grown tremendously as a person, becoming a more outgoing and independent. At the beginning of this journey I would have never guessed that I was going to make such incredible friends and have such a amazing bond with the people I have had the opportunity to meet.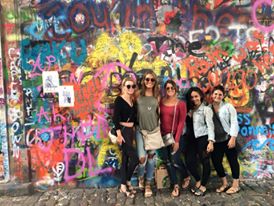 The girls I have shared this experience with have become some of my best friends. They were total strangers seven weeks ago and I have seen more of the world with them than anyone else. I believe that the bond I made with everyone on this trip is a bond like no other. To have been able to experience a different culture together and have to adapt to the totally different environment will bring you closer to people then you have ever imagined.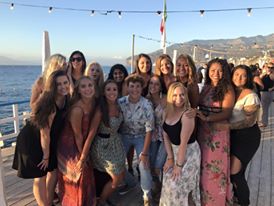 Studying abroad has made me appreciate my home in the United States so much more. Coming here was a challenge and required me to adapt since every day activities like going grocery shopping or taking the bus became much more difficult here then at home due to the language barrier. Although that was part of the experience that I have learned so much from. Sorrento will forever be a second home to me and a place that I will cherish forever. The memories and the friendships I have made abroad will always have a special place in my heart and is something I will never forget. I am extremely thankful and blessed to have been able to have this opportunity. This experience was truly a once in a lifetime experience and a dream come true.
—
Mariah is a summer 2017 Sorrento student from Carroll University.