July 18, 2017



A critical part of the study abroad experience is aligning your career goals with the program you select, and taking action before and during the experience to stay involved in your field of interest. After you return, it is important to translate the experience into marketable skills that employers seek. Below you will find some suggestions for how to align your career goals with your study abroad experience throughout each step in the process: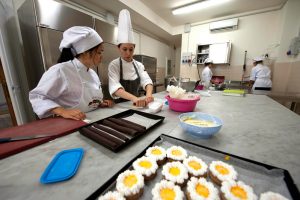 Before Selecting a Program:
Meet with Career Services, your academic advisor, and the study abroad office to see how studying abroad can support your career goals
Search for jobs that you are interested in after graduation and highlight the desired skills and traits for the position
Research programs that allow you to stay connected to your career goals

Does the program have internships or service learning opportunities?
Does the program allow you to live with a host family to improve your foreign language proficiency?
Does the program offer unique classes in your discipline of study that you can't take at your university?

Interview a student that attended a program that you are interested in and/or a student in your discipline of study that has studied abroad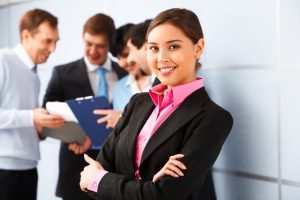 Pre-Departure:
Once you've selected a program, there are a few things to consider before you depart:
Consider how your career goals align with the program you've selected
Make a plan for how to stay connected to your major and career goals

Research companies in your field of interest with offices/employees in your destination country

Familiarize yourself with your destination country

Visit the Department of State website to review your destination country information
Study the history and culture, as well as recent news
Seek out information on local business etiquette
Reach out to locals from your destination country on your campus or in your community to discuss their perspectives and practice the language

Consider enrolling in a foreign language course, or utilize phone applications or websites (such as DuoLingo or Rosetta Stone) to familiarize yourself with your destination country's language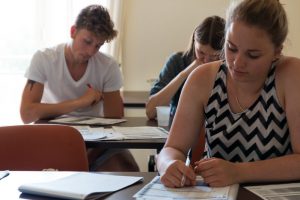 In Country:
While in country, there are many things that you can do to make the most of out of your experience:
Keep a journal or blog that details the experiences you are having and skills you are developing. Ask yourself:

What challenges are you facing?
How have your views of yourself and your culture changed?
Consider your reactions in terms of ethnocentrism and ethnorelativism
What has learning about your discipline of study and field of interest in a foreign country taught you?

Engage with locals

Network with professionals in your field of interest
Set up meetings or shadowing in your field of interest
Ask questions about how business is conducted where you are studying, how culture impacts work, and how your field of interest operates in a global way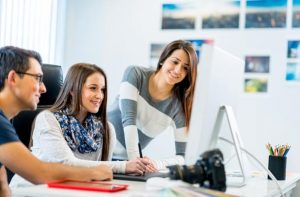 Post Study Abroad:
Once you return, it is important to reflect on your study abroad experience and identify ways to market it to potential employers:
Reflect on the blog/journal you kept abroad and continue to journal about returning home. Ask yourself:

What challenges did you overcome?
What did you learn about your major and field of interest?

Meet with Career Services and update your resume

List the name of the program/institution on resume
Consider listing coursework if it is related to job search
Consider listing relevant projects, work, or volunteer experience

Update your cover letter/LinkedIn account

Detail how your study abroad experience is an asset for employers

Develop an elevator pitch

Keep it between 30-60 seconds
Memorize it and practice
Highlight skills that you developed while abroad and experiences you had that gave you a new perspective on your discipline of study/field of interest

Connect with contacts

Connect/reconnect with the contacts you met while abroad
Add them as connections on LinkedIn

Interview professionals in your field of interest. Ask about:

Their career goals prior to studying abroad
How studying abroad impacted their career path

Attend re-entry seminars to help with reflection and to network with other study abroad alumni
The study abroad experience is truly transformative, both personally and professionally, and using the tools listed above will help ensure that you make the most out of your study abroad experience.