January 30, 2023



Summer is a time to explore. To see the world. To step outside of your comforts. To make memories. To make friends. And yes, to get ahead in some schoolwork.

Not much can beat studying abroad in the Summer. Europe's energy is palpable as the days get longer, the nights warmer, and tourists flock into the historical streets. But where in Europe to study?

Choosing the perfect location to study abroad can be difficult. Some students feel particularly drawn to a location, while others choose based on language interest, friends, ease of travel, cost, course selection, prior experience, and much more.

What if you didn't have to choose just one place? In Summer 2023, we are offering 3 different Summer Combination Programs and Experiences (SCOPE) that combine two (or more) different locations and host schools, at a reduced cost!

SCOPE A: the Italian Traverse – Sicily to Florence (8 weeks, 9 – 15 US credits)

Start your program with a Mediterranean emphasis in the stunning seaside town of Syracuse in Sicily. Enroll in courses that highlight the unique history and landscape of Sicily – or take a deep-dive into Italian language. Once you have slowed down your pace and marveled at the beaches, join a one week traveling course that begins in Rome, continues to the Tuscan coast and Cinque Terre, ending up in Florence. In Florence, join a 3 week program at Florence University of the Arts (FUA) for a wide range of liberal arts coursework. Experience the Italian Renaissance, immerse yourself in hip fashion, and treat yourself to Tuscany's culinary delights.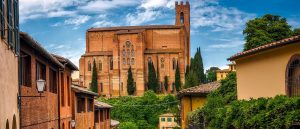 SCOPE B: the Tuscan Experience – Siena & Florence (6 weeks, 7 – 10 US credits)
Start your summer in the beautiful medieval Tuscan city of Siena, studying at SIS Intercultural Studies Abroad's Maymester program. Enjoy an immersive experience, selecting from culturally relevant courses, as well as Italian language. Then proceed to the ever-inspiring city of Florence, flush with art and history around every corner, taking courses at Florence University of the Arts (FUA). Enroll in an array of liberal arts courses, while experiencing the Italian Renaissance amongst the modern-day energy of the city.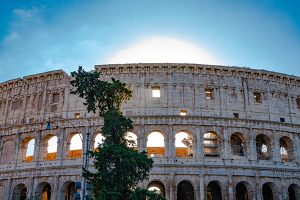 SCOPE C: Italian Cities – Rome & Florence (8 weeks, 6 – 12 US credits)
Start your program in the Italian capital city of Rome and experience a blend of ancient history and modern Italian lifestyle surrounded by stunning sights. Enroll in a wide array of liberal arts courses at John Cabot University (JCU), while living in the vibrant Trastevere neighborhood. Then head to Florence to experience how the birthplace of the Renaissance has transformed into a bustling metropolitan center. In Florence, take courses at Florence University of the Arts (FUA), selecting from a range of courses that delve into the Italian perspective.
Questions or Want to Learn More?
Our Admissions Team is available to discuss our programs and guide you in the right direction. Give us a call or email: 800.655.9865 or admissions@saiprograms.com.