June 2, 2020



Each year, the meaningful international travel resource GoAbroad presents awards recognizing innovation and creativity in international education. These awards showcase exceptional ideas and initiatives that are making a positive impact on the field of education abroad. 

We are excited to share that SAI is a finalist in two distinct categories for the 2020 Innovation Awards: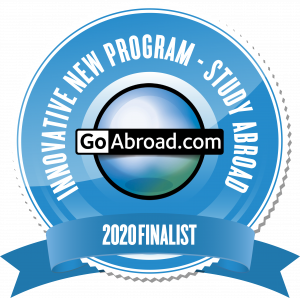 Innovative New Study Abroad Program: SAI & Auburn University Biomechanics & Engineering in the Arts
This engaging faculty-led program, taught by Auburn University's Dr. Michael Zabala, focused on studying the biomechanics and engineering associated with multiple forms of art such as music, painting, architecture, and dance. The program took place in Florence and students attended lectures with complimentary experiential visits to enhance their appreciation for engineering and the arts. Check out this video to hear directly from students on how this program impacted them.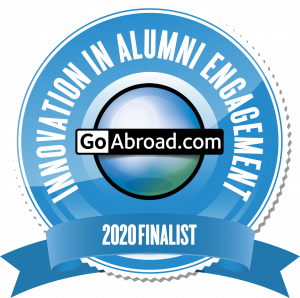 Innovation in Alumni Engagement: SAI Virtual Viva Experience
In response to the COVID-19 crisis, SAI launched Virtual Viva to further support and engage with our spring 2020 students. Virtual Viva is an extension of SAI's on-site Viva Experience, an active calendar of social events and excursions each term. Through Virtual Viva, students are provided with ways to stay connected to SAI, their host communities, and each other through social media and structured virtual cultural activities. Virtual Viva allows SAI students, ambassadors, and staff to continue to live like locals while back at home. SAI is also using this model for virtual summer programs, and will modify it as a re-entry program for all alumni.
The GoAbroad Innovation Awards are traditionally announced at the annual NAFSA conference. In 2020, the awards will be announced virtually. More information on these awards can be found at blog.goabroad.com/innovation-awards.