May 28, 2020



This Spring 2020 semester did not go as expected, so we created a special challenge just for our students who, unfortunately, had to return home due to the COVID-19 crisis. The unprecedented global pandemic has posed new challenges and increased hardships for many, but it has also united us through empathy, compassion, and greater global awareness. As we have all been forced to quarantine and social distance, we know that many of our students have adapted in unique ways, showing strength and creativity throughout. Instead of running our regular photo contest, we decided to run a Student Resilience Challenge to highlight our students' resilience in responding to uncertainty and change. See a few of the submissions we received below!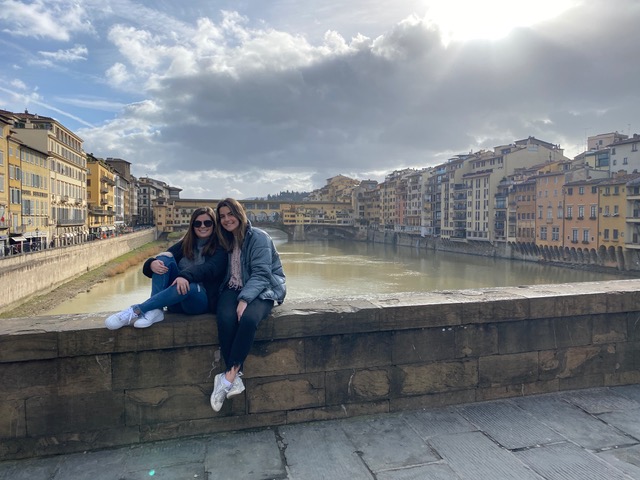 Abigail Killius, SAI Florence, University of South Carolina
When it was time to say goodbye to Florence, I was heartbroken. Even though my time got cut short, I would not have changed anything I had done while I was there. I was shocked at the connections and relationships I had formed. Each morning I would be greeted by the coffee shop owners who were two doors down from my apartment. I loved how they were always in such an upbeat mood no matter what time of day it was. Taking the long way home from class allowed me to pass by the Ponte Vecchio each day and gaze into the shop windows. What I will miss the most though is the culture. The street performers located all over the city, the art and statues, the different colors of buildings, the cobblestone streets, the sunsets I watched from my apartment window, the gelato, the leather market, seeing the Duomo from wherever I was. All of these different aspects shaped me to become more independent and more aware. From now on, I can never take for granted anything that happens in my life. It could change at the drop of a hat. The beauty of Florence that surrounded me will never be forgotten.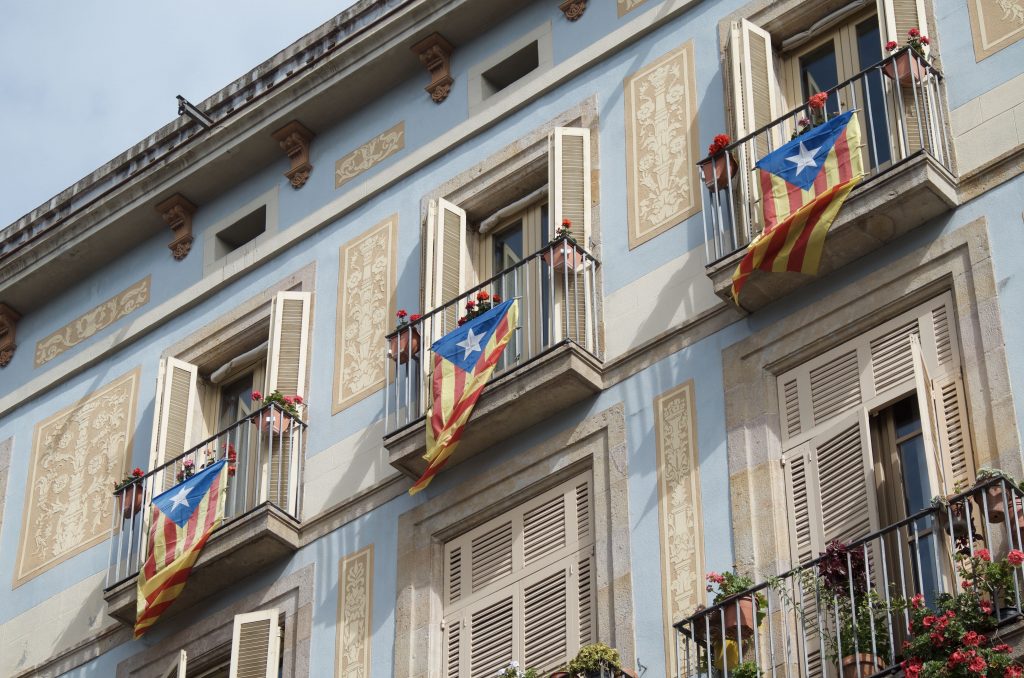 Anneliese Taggart, SAI Barcelona, The University of Alabama
One of the highlights of my experience in Barcelona was learning as much as I could about their current political situation. As a Political Science major, it was so interesting to first-hand learn about global politics. As many know, on October 1st, 2017, Catalonia held an independence referendum that was deemed illegal by the Spanish Central Government. Many fought for the vote to take place so Catalan's could have the freedom they deserve to decide whether or not to become an independent nation. On the day of the vote, over 800 Catalan's were hospitalized from brutality by the Spanish police. 
Before arriving in Barcelona, I did not have any idea of these happenings, or any insight into the political state of Catalonia. During my two and a half months spent there, I got to take part in the Global Leadership Certification – I delivered a presentation and wrote a thesis essay about the independence referendum. I also submitted an additional essay and photo project for a class on this same subject. Learning about the history and passion behind the referendum opened my eyes to the unique aspects of Catalan culture. I am grateful for my time abroad and the big role it played in expanding my knowledge of global policy.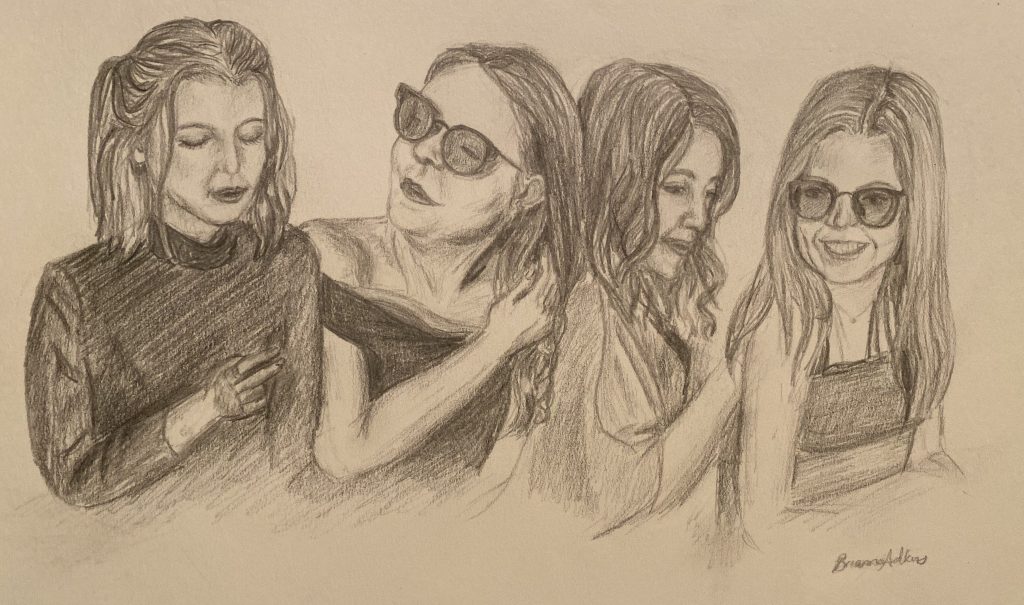 Brianna Adkins, SAI Florence, Indiana University of Pennsylvania
Cutting from beginning straight to the end, the day these portraits are based off was the last day Jaelyn had in Florence. She was the first of us to leave (and at the time, none of the rest of us thought we would be leaving at all) so the day was hers to decide what she wanted to do. We saw Michelangelo's David in the morning, sat on the bank of the Arno eating gluten-free brownies and vegan croissants from Shake Café in the afternoon, headed up to the Piazzale Michelangelo for sunset, and topped it off with one last dinner at one of our favorites, Ristorante Quinoa. That whole day has a beautiful orange glow to it in my memories, just as the city of Florence had at sunset from the Piazzale Michelangelo. It was the perfect last day for Jaelyn, though we all would've much rather had our last days in May having done all we sought to, rather than cramming it all into one amazing day. I acknowledge that this day was actually rather tinged with sadness and so much chaos that our brains couldn't really process what was happening, but I choose to remember the orange glowing parts of it instead because that's really what I want this study abroad experience to be remembered as. It was overwhelming in traditional ways and in unprecedented ways, but it was also beautiful, eye-opening, jaw-dropping, and filled with new friendships. I am forever lucky and grateful to have gotten to bond with these people in a beautiful city that I now feel is home, even if our time there was shorter than anticipated. Grazie mille Firenze. 
For Brianna's full blog post, click here.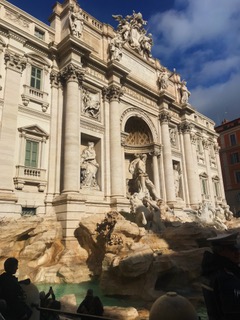 Kailee Vance, SAI Rome, The University of Alabama
My time abroad, even though only 7 short weeks, taught me a lot. Rome, and this experience, taught me about myself mostly, the things I can handle, and the culture of a beautiful country. I went to study abroad on a whim. I never imagined falling in love with the city I visited in the way I did, or the people I experienced it with. I have never made closer friends in such a short period of time. Never having been to Europe before this experience, I did not know what to expect, but I could have never expected what I experienced. Europe, and especially Italy, and even more so Rome, could not be more welcoming. Rome is a city of passionate people, people that love each other. And I think this could not be more so emphasized than how it has throughout this COVID-19 experience. Italy has been resilient, stuck together, and supported one another. These are things I brought home and have tried to implement in my quarantine here, when the US hasn't necessarily handled this situation in the same way Italy has. I miss the people of Italy, I miss the city of Rome, I miss being on a plane every weekend to somewhere new, I miss the people I spent every day for 7 weeks with, I miss Alessandra and Jordan, I miss my old apartment and the neighbors we had there, but in missing all of this I also could not be more thankful. I am thankful I had the opportunity to meet all of these people and experience this city in the first place. And I am thankful to SAI for the experience.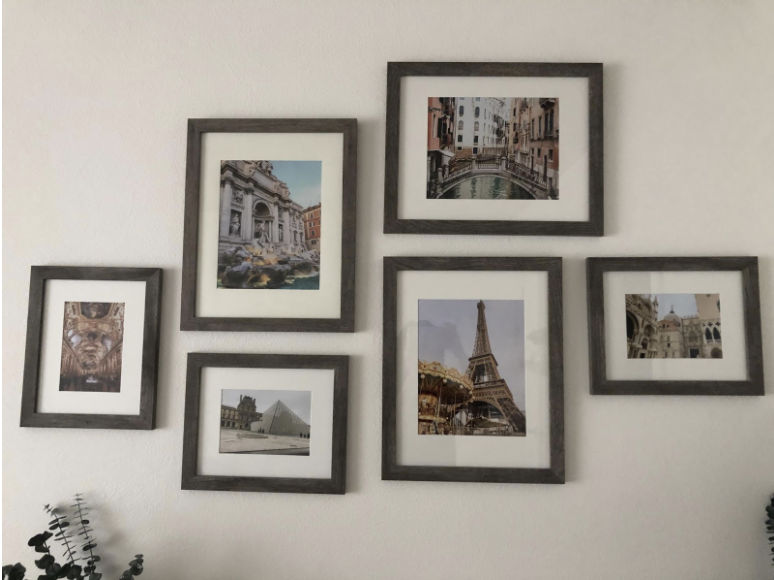 Kaci Yoshimura, SAI Rome, Point Loma Nazarene University
Studying abroad in Rome was an unforgettable experience. Unfortunately, it got cut short, but the time that I did get to spend in Italy was very special. For Christmas, I got a new camera for my time abroad and took a photography class at JCU. My photography class brought a new perspective to me and helped me become a better photographer. We learned all about aperture, shutter speed, and ISO which I previously had no idea about. We also made our own film cameras and went outside to take photos. So, every monument in Rome I took my camera with me to take photos. Even every weekend trip I made sure my camera was with me. Those photos capture just a small portion of my time abroad and bring so much joy when I look at them. So, I decided to print a few of my favorite photos and create a gallery wall above my dresser.