September 22, 2023



If I had more time in Rome, here is what I would have done. Learn from my mistakes! Truly, there is no way to do everything you want to do, even just within the city of Rome. Here's my take: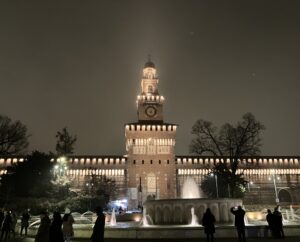 1. Plan trips sooner. I took lots of great trips during the semester (Berlin, London, Marseille, Florence, Naples, Milan, Venice), but it was very back heavy. During the first month, I was really apprehensive about booking trips because I hadn't made friends yet, but I should have done it anyway! For the fall semester this is particularly important because you start to lose the warm weather, especially if your dream destinations are farther north. Berlin was great, but I probably wouldn't have booked it for December given the choice!
2. Don't be afraid to travel solo. This applies to abroad and within Rome. You can walk out your front door and find new things every day. I took 3 trips abroad by myself and I had a fantastic time. It didn't feel natural at first, but I loved it so much. London is a great solo trip in my opinion, especially because public transit is readily available. Obviously, still prioritize your safety above all else.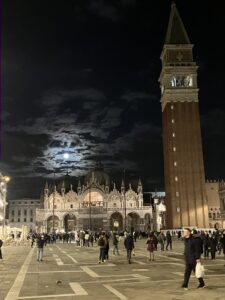 3. Make a good "to-do" list. I had a mental list and I lost track of it quickly. It really helps to write it down before you go. This is also great because when you talk to fellow SAI students about their trips, you can hear about places you want to go and add them to your list.
4. Spend more time learning the language. I came in with four semesters of Italian, which was useful, but living in a foreign country is an invaluable experience regarding language learning. This is applicable for any skill level. Additionally, every Italian I have met has been so kind when I try to use their language! They really appreciate it.
5. Try more restaurants. I know it's so easy to find a particular place you like and stick to it, but I would definitely recommend trying more places. I think this is particularly relevant to Rome because there are restaurants with all types of italian cuisine. That said, there's something special about being a regular.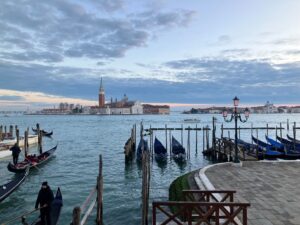 6. Take more pictures. I'm someone who is never taking photos, but I wished I had done it more. There's no need for it to be the perfect panoramic shot every time, but photography creates memories. In the last month of my program, I began taking photos of anything funny or interesting that caught my attention because I know I will enjoy looking back on those photos.
Take my advice and have a great time! I had a fantastic time in Rome and would recommend it to anyone.
Written by Florence, Fall 2022 student from College of Charleston, studying in Rome.