February 18, 2021



Jordan is based in Rome, Italy, and supports students on-site as SAI's Rome Program Director. Jordan also coordinates many of SAI's faculty-led programs in Italy. 

In general, what attracts most students to SAI's program in Rome?

Rome has so much to offer students with its rich history, culture, and cuisine. The capital bustles with energy, but here in the Trastevere neighborhood where our students live it feels a little more like a village, with quaint little streets lined with cafes and restaurants. There is so much to explore by foot, like famous monuments, museums, and parks. There is a famous saying about Rome: "non basta una vita", meaning one lifetime is not enough to experience all the wonders the city has to offer.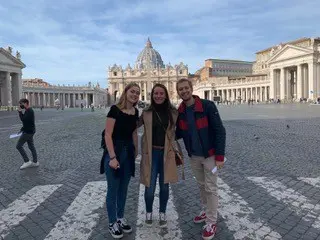 What is daily life like for students in Rome these days? 
Life is pretty normal for students actually. They are currently able to attend classes in person, they can have breakfast at the local corner cafe, study in the school library or at the park when it is nice outside, have lunch at the school cafeteria or order takeout from a local restaurant for dinner. When they are not busy with school they can go out and explore the city and participate in our SAI VIVA activities.
What have been some highlights or fun activities that you've been able to do with SAI students in Fall 2020 or Spring 2021?
We have been able to organize a lot of great activities for our students while respecting all the local guidelines and regulations. One of the best activities we did recently was a guided tour of the Vatican Museums. The Vatican is usually always overflowing with visitors, but the day we visited it was practically empty and we were the only ones on the tour! After our tour, we got to go up to the top of St. Peter's basilica to take in the beautiful views of the city. We also did a vineyard tour outside of Rome in the nearby hill towns that are famous for wine production. We had a private tour and tasting accompanied by an amazing lunch outside in the vineyard. Overall, it was just a great day!
Is a study abroad experience during the pandemic worth it?
Definitely! Like everywhere, the pandemic has impacted life here in Italy, however, life goes on and Italians have adapted surprisingly well. One of the big upsides to studying abroad now is that with so much fewer tourists in the city, students really get to connect with the culture and their local surroundings more intimately. Everything is less crowded which makes a lot of activities more enjoyable, from simply walking down the street, to having lunch in a restaurant, to visiting a museum or monument.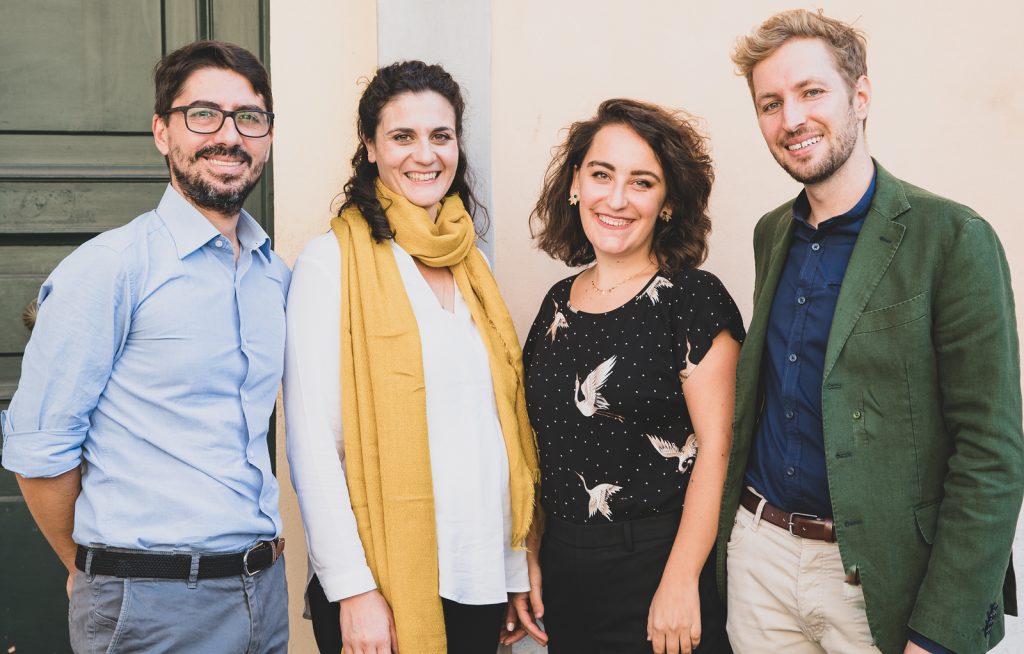 Have students had any challenges during their time so far in Rome?
Students have adjusted quite well during their time here. I think that the quarantine period was probably the most difficult challenge to deal with, simply because after arriving in a new country your first instinct is to go out and explore. However, we kept students busy during this period by organizing a number of virtual activities and video check-ins. Now there are Covid-tested flights to Italy that do not require quarantining so many students are taking advantage of that.
Advice to future students considering studying abroad during the pandemic?
Keep an open mind and consider the upsides to going abroad now! Like I mentioned earlier, there are currently a lot fewer tourists in Europe which makes it possible to go out and explore with fewer crowds and shorter lines. That makes a big difference in a place like Rome! When you visit places like the Coliseum or the Roman Forum it almost feels like you have them to yourself, and it likely won't stay this way for long. Start gathering information and getting informed on the destination you are interested in studying in by reaching out to one of our admissions counselors. We have put together a lot of really helpful information for prospective students on what life is like at the moment. You can also participate in one of our virtual town halls to learn more.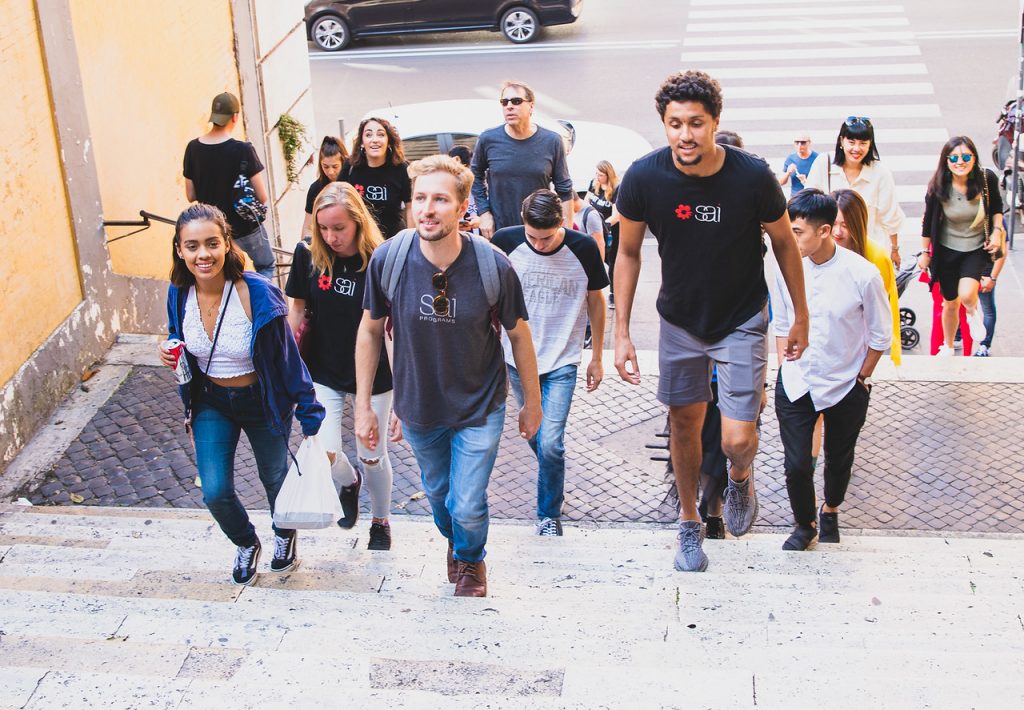 As an on-site SAI staff member, what lessons have you learned after working with students abroad during the pandemic? 
I think the biggest lesson learned is that we can be flexible on a continuous basis by preparing well in advance and staying informed. We can provide meaningful cultural experiences through Virtual Viva and in-person, depending on the situation. We learned that students that are prepared well in advance can quarantine and still have a great experience and that the quarantine does not negatively impact their experience overall. 
We have created a network of resources for students that we can continue even beyond COVID- such as video calls with counselors, Virtual Viva, and new remote orientation components. Some of our virtual activities can also be used for groups in the future when a popular activity is not in season when students are in-country (such as olive oil harvesting).
Thank you for sharing your experience with us, Jordan! 
Questions? Let's chat!
The SAI University Relations Team fosters relationships with universities across the country to provide assistance and resources. If you would like to connect with our team, please contact University Relations. 
The SAI Admissions Team is available during business hours on LiveChat. You can also reach them by emailing admissions@saiprograms.com or booking a call.