June 11, 2019



Sophia is a SAI Ambassador who was selected to intern at SAI's headquarters in Sonoma County, California for the summer.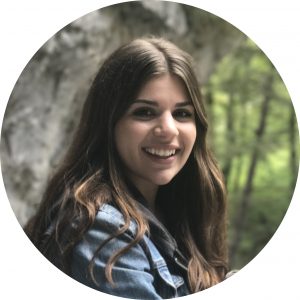 What's your name?
Sophia Carasone
What school did you attend?
I am a recent graduate from Lasell College in Boston, Massachusetts
Which program did you attend through SAI?
I attended Florence University of the Arts in Fall of 2017
What do you hope to accomplish in this summer internship?
I hope to supply a helpful platform for all students using my communication background. I had such a great time abroad and as an SAI Ambassador that I want to help students have a wonderful experience as well.
What did you love most about your SAI program?
My SAI providers in Florence were truly a family. They made you feel like a part of the community which became such a great learning experience and helped me use my study abroad experience to full potential. I attended most of the free activities which was another great way to meet new people. If I hadn't become so close with the staff my experience would have been different and I thank them for that.
What is your best/favorite memory of your time abroad?
My favorite memory from my time abroad was basically every Wednesday. Me and one of my roommates did not have class on Wednesdays and we turned it into our "Wild Wednesdays" where we would go out and explore Florence. We always made it a point to go into new shops and talk to new people and try new things. Wednesdays were a time for me to learn more about Italian culture and feel connected with my host city.
Do you have any funny traveling stories?
My funniest traveling story is when me and three other friends decided to go take a weekend trip to Interlaken, Switzerland. We had arranged to take an early river rafting experience, but our bus took too long to get in and we missed the trip. So, instead the company arranged for us to do canyoning and in the spur of the moment we decided to take the adventure as it was and do canyoning. We were jumping off cliffs and climbing up rocks which was nothing like our planned trip. We had so much fun and really got to chat with our tour guides. The lesson in this I suppose is do not be afraid of the unknown and be accepting towards things that were not the original plan, because this turned out to be one of the funniest and most fun trips that we went on.
What was your go-to favorite meal while abroad?
Although it might sound cliché, pizza was definitely my go-to meal while abroad. There were so many places to try pizza and it became fun to find your favorite spot. My favorite spot turned out to be Gusta Pizza! Each pizza they made was personal sized and for as low as € 5.
What advice do you have to offer those just embarking on their study abroad experience?
Be open and be positive! There will be so much to learn beyond your courses. Don't be afraid to go out and explore the city and try new things. There will be times of struggle whether that be getting lost or having a language barrier but be positive and except the experience for what it is. Your time is precious and there is so much to learn and see.