April 26, 2017



Since our beginning, SAI has provided more than $2 million in financial assistance to students. We are pleased to offer scholarships to deserving students each academic year, generously funded by the International Education Foundation, host universities, and by SAI itself. Many SAI scholarships are paired with volunteering, interning, or professional experience, granting students more opportunities to become involved in the local or study abroad community.

Below are our Summer 2017 scholarship recipients who will submitting blog posts throughout their time abroad. 

SHEMAIA, Milan
Home school: Washington State University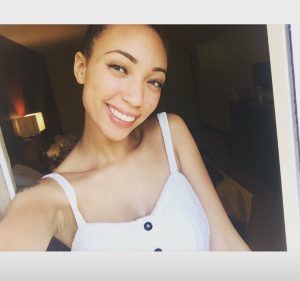 I was raised in Tacoma, Washington.
I will be receiving my Bachelors of Arts in Apparel Merchandising in December 2017.
I am aspiring to be a stylist after graduation.
I run a fashion blog in my free time: shemaiasunflower.co
My study abroad experience in Milan, Italy will be my first time traveling outside of the United States.
I have four middle names (FAQ: my full name is Shemaia Rianne Jaz Emmalena Kay Finden).
In college I was a model choreographer for ASCC's Professional Dress Fashion Show for three years.
I am heavily inspired by designers Jeremy Scott and Rihanna. I am also very inspired by stylist Youthsmhr.
I am a city girl but went to college in the middle of nowhere (Washington State University). Go Cougs!
I am the first one in my family to study abroad!
ELISE, Sorrento
Home school: Rochester Institute of Technology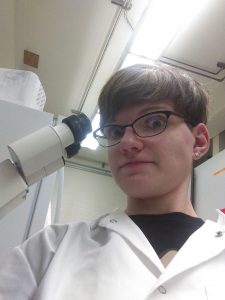 I currently study Biotechnology and Molecular Bioscience and will be completing my BS in May 2018. I then plan to get my PhD in Genetics and work on developing gene therapies.
I'm working on a Criminal Justice minor and I hope to complete it by studying the history of the Mafia while abroad.
I have two rescue guinea pigs named Narnia and Shire, who will be missing me while I'm abroad.
I'm the first and only glockenspiel player in the Rochester Institute of Technology Pep Band.
I have been working at Roswell Park Cancer Institute in Buffalo, NY since 2012, and I've helped to develop a new treatment for prostate cancer.
I'm a powerlifter and can currently deadlift around 170 pounds.
I have been a pescatarian (vegetarian who eats fish) for almost 8 years.
I was born with one extra vertebra and two extra ribs. I also have no uvula.
I love Marvel Comics and Captain America is my favorite superhero.
This will be my second time traveling to Italy, but my first time ever flying alone.
ALEXIS, Florence
Home school: Western Michigan University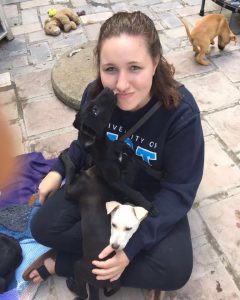 Love to travel anywhere.
Love animals – specifically all breeds of cats
Foster care alumni – Seita Scholar
Studied abroad 3 other times (Dominican Republic, South Africa, and India)
2017 Newman Civic Fellow
I am a Study Abroad Alumni Ambassador
My favorite thing to eat is cereal, specifically Fruit Loops with Marshmallows!
I love to bake and cook
I bungee jumped off the world's tallest bungee bridge
I went shark cage diving and sky diving
MARIAH, Sorrento
Home school: Carroll University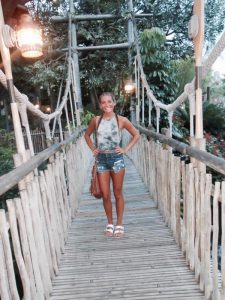 I am obsessed with Elephants
I cannot go a day without coffee
I have a passion for helping people
My favorite TV show is of Grey's Anatomy
My dream job is to be a traveling nurse practitioner specializing in OB/Labor and devliery
I love everything Disney
My favorite movie is Moana
If I could i would eat ice cream every day for every meal
One of my goals is to travel to every continent
I love experiencing new cultures
HUDA, Rome
Home school: Northwestern University in Qatar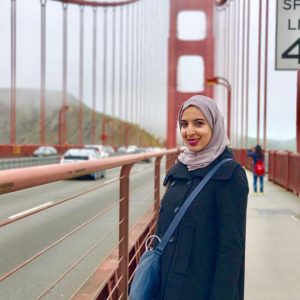 I am a Media and Communications major studying at Northwestern University in Qatar.
In my free time, I enjoy cooking and baking.
I enjoy planning and coordinating events and parties.
I have recently started sculpturing and developing a new appreciation for art in general.
I love adventures and new experiences, which has prompted me to achieve great things that really shaped my personality. For example, in my freshman year, I spent a week in Zambia as a service learning trip.
The next year, I spent 6 days in the desert to hike, raft, rock climb, and just explore the place.
This year, I am on exchange program so I left my home in Doha, Qatar to spend 6 months in Northwestern's main campus in Evanston, Illinois.
I am also exploring new sports such as fencing, which I'm currently very passionate about.
My next adventure will be traveling to Rome to learn Italian, which will be my third language aside from English and Arabic.
All students attending an SAI program are offered the opportunity to blog. Below are those students who have been selected to blog while abroad.  
ELLE, Florence
Home school: University of Missouri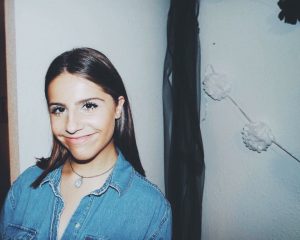 My full name is Eleanor but I go by Elle
I'm studying fashion merchandising at the University of Missouri
I run my own personal style blog in my free time: www.justswell.co
I love to cook– Italian food is my favorite!
My biggest inspiration is "Kimye"
I am a 50/50 balance of creative and analytical
I am a huge animal person (and completely ignore my allergies to dogs and cats)
I recently volunteered at a big cat sanctuary where I worked on rehabilitation for lions and tigers
I make about 10 "to-do" lists a day
I spent one week in Italy a few summers ago and never wanted to leave. I can't wait to go back!
SHELBY, Florence
Home school: University of Arkansas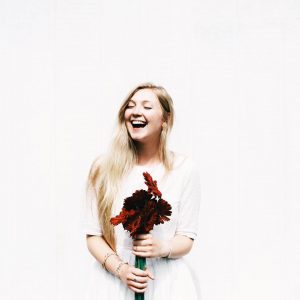 I was raised in McKinney, Texas
I am getting my degree in Photography at the University of Arkansas
I hope to do some type of editorial photography after I graduate
Going to Florence will be my first time leaving the country!
I was once the cover of a nation wide puberty pamphlet lol (my claim to fame)
I am lactose intolerant but my favorite things to eat are pizza and ice cream
My favorite movie is We Bought A Zoo (it's so inspirational, you can't deny it)
I am the middle child of five
My favorite smell is Jelly shoes
My favorite flower is a sunflower
KELSY, Florence
Home school: Western Michigan University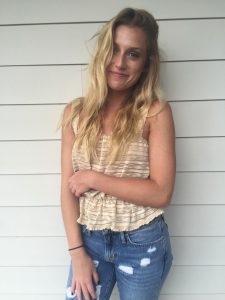 I am Italian (Middle name Lucia, pronounced Luchia)
I am from Michigan and I grew up on a lake
I love fashion, my major is Fashion Merchandising
I love funny people aka I love to laugh a lot
I have traveled a lot in my life, I have been to Italy before lucky me!!
I like to express myself through my clothes and photography
I have a golden doodle puppy who is my life hehe
My favorite hobby is to workout and stay in shape
I am currently learning spanish hoping it gives me better opportunities when it comes to jobs in the near future (maybe interning in a different country)
Even though I didn't grow up in a big city, I am definitely a city girl!