April 26, 2017



Congratulations to Christa Casolino for winning the SAI Spring 2017 photo contest! Christa is studying abroad with SAI in Florence from University of Missouri, and she submitted this stunning photo taken in Paris.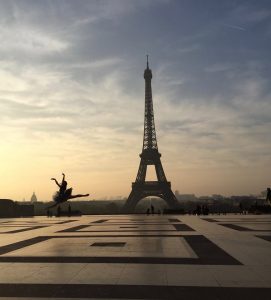 "Walking On Sunshine"- This photo was taken in Paris, France at sunrise in front of the Eiffel Tower.
Christa's photo received the most "likes" and she has been awarded a wireless, waterproof speaker.
To view all the photos please see the Facebook album.