August 18, 2018



My journey with SAI has evolved into some wonderful opportunities over the past couple years, so for me to chose my "SAI Moment" is difficult. I have experienced so many moments with SAI that I hold to be significant, but when having to choose one, a specific memory came to mind.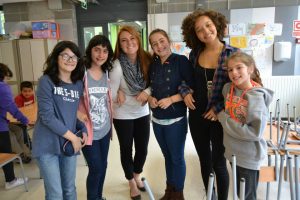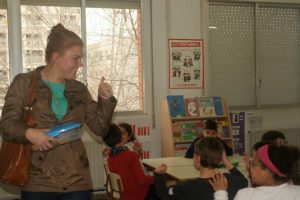 While abroad, I had the opportunity to work in the SAI Barcelona office after being awarded a scholarship from SAI. I worked alongside the Program Coordinator there and was responsible for the weekly newsletter, social media outreach, student/coordinator communication and student feedback. I even got to help decorate the office and assist the coordinator with planning and organizing trips. Of all my fun tasks, my favorite was coordinating the volunteer program at a local primary school in Barcelona.  It was highlighted in the included activities, and I was so excited to get started and meet the Spanish students. As the office assistant, I got the job of coordinating schedules and organizing events involving our students called "English Day." English day was a day where every classroom in the school represented an English speaking country and did activities, games and ate food from the country they represented.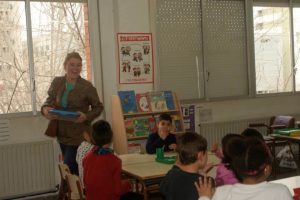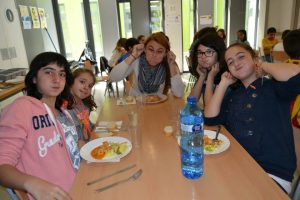 The days I spent  volunteering were so much fun. I created "lesson plans" and topics to for our students to discuss with the primary students. I had them all bring in pictures of their family, talk about their home state and show kids on the map where it was. Every time we volunteered, we had different topics to talk about. It was so humbling to see the students get so involved and be so interested in American culture. To see how proud they were when they could say a sentence in English was something I will never forget. The English professor encouraged us to speak in only English, so with me not being a fluent Spanish speaker, it was nice to be able to babble in my own language and have the young students be learning from me at the same time.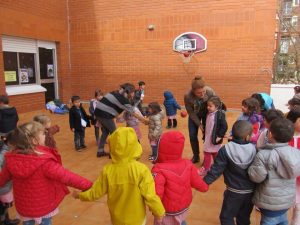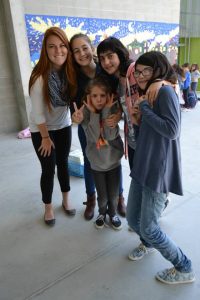 Every one of our students from SAI worked with a different age group and with classes with different disciplines. Some worked in English classes, others worked in P.E. classes, some with 5th graders while others worked with kindergarten age students. It was cool to know we were working with a variety of different young people and helping them learn English by talking about ourselves. It was such a rewarding experience being able to volunteer, and I think as SAI students, we were very lucky to have the opportunity to give back to our community. Not a lot of study abroad students have the chance to give back like we did, and teaching young kids about our lives in turn allowed us to learn about their lives as well. After volunteering week after week, we became very fond of the students and them of us. I became friends with the professors I worked with and even to this day, still keep in contact with them.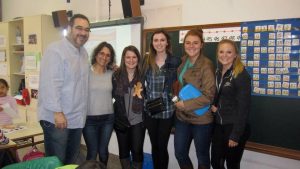 One of the unique things about my personal volunteering experience was that we had video chats with an American classroom. My mother is a 2nd grade teacher in Wisconsin, and they would record videos and send them to me and we would respond to them and send a video back when I would work with my Spanish students. When English Day rolled around towards the end of the semester, it was amazing to see the amount of English the students learned in the little time we were there. We told the folktale story of the Gingerbread man, made Gingerbread cookies, talked about camping, made s'mores and discussed American pop culture and watched a tv episode in English.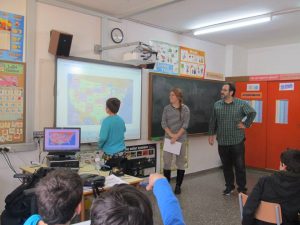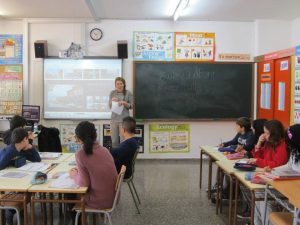 Being able to be involved in spreading global education not only as a student, but also as a teacher is something that most study abroad students don't get to experience. SAI's value in giving back is something that I highly admire and think that more study abroad companies should do the same. SAI is unique in that way and on the last day of volunteering, while I was saying goodbye to all my students and fellow professors, I couldn't help but feel so thankful that SAI has this program for students to be a part of. In that moment, my heart was so full and words can't describe the gratitude I have for an experience like that.