January 12, 2022



While Florence's city center is full of historical marvels, it is also definitely a little deprived of green areas. But fret not! Our lovely city is full of gorgeous spots for sunbathing, and here are our top picks. Time to go and venture out!

LE CASCINE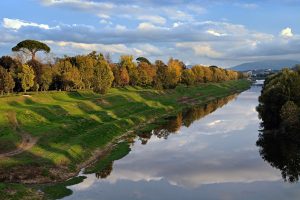 Le Cascine is Florence's biggest and oldest park. It was the Medici's private hunting and farming grounds, and it stretches along the river Arno. It offers stunning views, huge meadows, gorgeous groves, and even an amphitheater. Locals love to come here to run, skate, practice yoga and play volleyball, cricket, and football. You can rent cycles and rollerblades at the Pavoniere center, which also sports a summertime-only, open-air swimming pool. A local market is held here every Tuesday morning with numerous types of stalls including organic vegetables, household goods, and second-hand clothing – great for treasure-hunting.
Opening Hours: all day, every day. But we do not recommend going there when it's dark.
GIARDINO DELL'ORTICOLTURA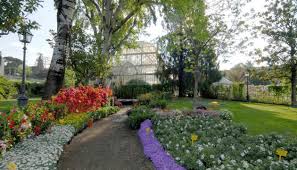 This beautiful garden was built in the 1870s to host flower and plant exhibitions by the Tuscan Horticultural Society. This original purpose is preserved today through a majestic glass and steel conservatory and a Reinassance-style loggia, as well as a colorful and beloved flower fair that takes place every year on the weekend of May 1st. For Florentines, the fair marks the beginning of spring, and they love to visit it to stock up on baby plants. There's also a cute little library whose most popular user is a cat named Flo, and a summer-only open-air cafe serving delicious aperitivos. With its tall trees and green lawns, the Giardino dell'Orticoltura is a perfect choice for slack-lining lovers. If you are lucky, you will find groups of young people practicing it, and they will encourage you to try it.
Opening Hours: 8.30am to 7pm.
Address:Via Vittorio Emanuele II, 4
VILLA IL VENTAGLIO'S PARK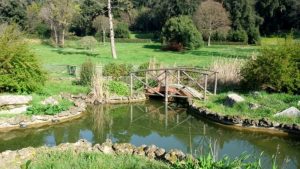 Villa Il Ventaglio was originally built in the 15th century as a resting house for weary travelers, but its English-style park was transformed into what it is today only in the 19th century. It was designed to maximize beauty, with terraces and trees combined to create breathtaking views of the city. Meadows, paths amid groves of local and exotic trees, and a bridged pond with fish and turtles make Villa il Ventaglio's park a unique Florentine jewel. Besides, this garden is a lot quieter than Cascine and Orticoltura, so it's definitely worth paying it a visit if you fancy a calm walk in nature, a reading session on the grass, a picnic with friends, or a peaceful yoga session.
Opening Hours: Closed on Mondays. April – May 8.15am-6.30pm. June – August 8.15am-7.30pm; September – October 8.15am-7.30pm.
Address: Via Giovanni Aldini, 12
VILLA DEMIDOFF – PARCO MEDICEO DI PRATOLINO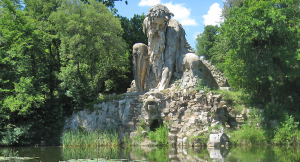 Villa Demidoff is the current name of an old Medici Villa, originally called Pratolino, that sits on a hill 12km outside of Florence. While a little harder to reach than the other ones (but there's a bus!) the park is really worth the trip, and you can always make a day out of it. This massive complex is protected by the UNESCO, both for its carefully designed gardens and for its statues and monuments. In fact, a number of historical sculptures and architectural marvels are scattered around the park. The most famous and impressive of them all is without a doubt L'Appennino by Giambologna, a huge representation of a crouching man built over a pond. Because of the size of the park, visitors can use e-bikes to move around.
Opening Hours: Open from 28th May to 31st October on Fridays, Saturdays, and Sundays from 10am to 8pm.
Address:Via Fiorentina, 276, 50036 Pratolino