June 13, 2017



The perfect summer day in Florence would definitely be to start your morning, before it gets too hot, on a walk around the Duomo. To just sit with a cappuccino and croissant and watch the tourists and locals interact around such an amazing building. Then, I would go to All'Antico Vinaio for an amazing, well-spent 5 Euro panini! After walking around, enjoying the perfect, hot summer weather, you have to get some gelato at one of the fantastic gelato spots!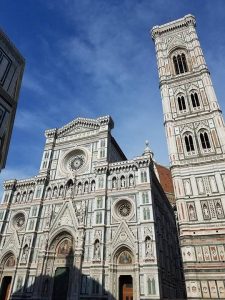 When it starts to get dark out, you have to make your way towards the Piazzale Michelangelo to get incredible panoramic photos of Florence, before and after the sunset. I would recommend bringing a few friends, with possibly some good, local wine with you. Once you made it to the top, just sit, and enjoy the views. The sunset from here is unforgettable and a must see!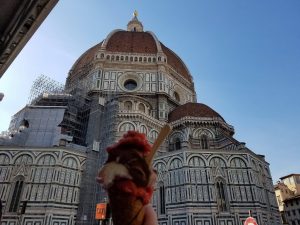 —
Alexis is a summer 2017 SAI Florence student from Western Michigan University.