November 1, 2016



When I pictured the apartment I would be living in before I arrived in Rome I imagined it to be small and outside of the city. To my surprise, it is the complete opposite and I love it. I've never lived in a big city so it has been quite the experience. I live on Via di Francesco a Ripa, the street that never sleeps. There is not one hour out of the day I can't hear cars driving down the street, kids screaming or dishes clinging at the café just around the corner. The street is full of cafes, restaurants, Pizza places and even a shisha bar. It's quite the challenge to walk through when you're hungry and don't necessarily want to have pizza for the fifth time that week.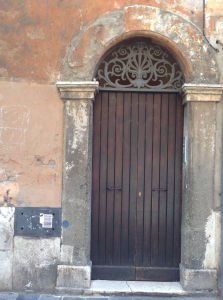 The apartment itself is a lot bigger than I expected. The rooms and the kitchen are very spacious and it has a huge common room. But, it seems the overall size of the apartment is only compensating for its European size showers. Although I'm looking forward to being home and having some kicking space in the shower I know I will definitely miss my Italian home. It has made returning from trips a lot more inviting and it has given me a sense of home.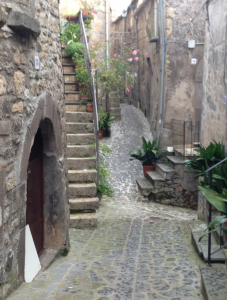 ___
Jazmine is a current student at Saint Mary's College of California studying at John Cabot University in Italy during the Fall 2016 term.