January 23, 2017



Summer is the perfect time to finally focus on learning that language that you keep hoping you'll pick up but turns out to be quite hard to learn. Or better yet, Summer is an even better time to really dig into that language that you have a strong foundation in but would love to get over the hump to conversational.

SAI has all the programs you'll ever want to help you focus your summer on Italian, Spanish, or French, all in one month or less!
Study Italian for 3 to 4 weeks
SAI offers three different specialized Italian language programs that will give you a deep-dive into the language. Our programs don't just teach Italian, they give you a full immersion into the language, culture, and customs.
Siena Italian Studies (SIS) for 4 weeks
Spend 4 weeks in the stunning Tuscan city of Siena, living in a family homestay. Students join a "gentle full immersion" program, in which they complete one 4 credit Italian language course, and one 4 credit subject course that is taught in Italian. But don't worry, English is mixed in so that you won't miss a beat. The very best part? You get to experience the heart-stopping Palio, which is an unforgettable horse race through the center of the Medieval city.
Italiaidea (Rome) for 4 weeks
Spend 4 weeks in the heart of Rome studying at a specialized language school. Italiaidea's programs offer an immersive experience, taking students out into the city to interact with locals, shop, eat, and explore – all in Italian. Students can live in SAI student apartments, or, for a more authentic learning experience, a family homestay. SAI offers three different start dates at Italiaidea in the Summer, and students complete one 4 credit course.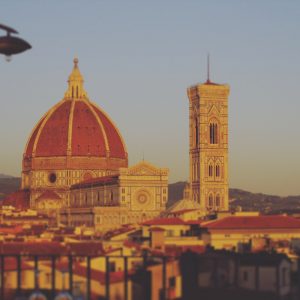 Florence University of the Arts for 3 weeks
Focus your learning in the astounding city of Florence during the bustling Summer months. Students can complete one 3 credit beginning Italian language course, while exploring the deep history of Florence and the surrounding region. Students can live in SAI student apartments, or, for a more authentic learning experience, a family homestay. FUA language courses use the city as their classroom, and include field trips so you can get to know what Italian culture in the region is like.
Study French for 3 weeks
SAI offers an excellent intensive French language summer program in the heart of the capital city.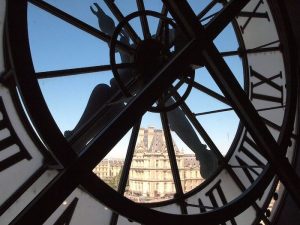 American University of Paris for 3 weeks
Start each morning of class over coffee and pastries – the French way! AUP's French language intensive programs offer a truly immersive language experience in 3 short weeks. Students learn in the classroom, and use what they have learned out in the city each afternoon. Courses take students to the market, the cinema, cafes, and local hangouts so that you'll learn much more than a language – you'll learn a culture as well.
Study Spanish for 4 weeks
SAI offers a specialized Spanish language program through a renowned language school in Barcelona.
Universitat Autonoma de Barcelona for 4 weeks
Study Spanish for 4 weeks in the beachside city of Barcelona, where you can start your days in the classroom, and end them basking in the Mediterranean sun. UAB's Spanish language programs are designed with plenty of opportunities to use your new language skills throughout the city, as well as on field trips. At the end of 4 weeks you'll walk away with 3 credits of Spanish language, and an enthusiastic love for all things Spain.
Got a question? Contact an SAI Admissions Counselor!