August 15, 2017



SAI is excited to announce that voting for the summer 2017 photo contest has ended and we have a winner!  SAI Florence student Leah Crawford from the University of Kentucky, submitted the photo below and received 217 "likes" to win a wireless, waterproof speaker and a printed copy of her photo. It was a tight race; we had eight participants from five different SAI cities and over half of the photos had 87+ votes. If you'd like to view all of the photo submissions, please visit:

https://www.facebook.com/pg/SAIPrograms/photos/?tab=album&album_id=1460345787380942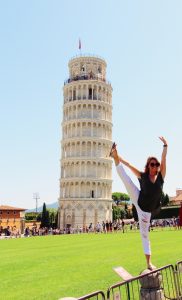 Our second place winner was Amanda Murff from the University of Alabama and our third place winner was Alison Kabrich from Western Carolina University.