October 14, 2021



In June 2021, SAI invited Dr. Kelly Newlon, Director of Global Learning at Washington State University (WSU) to join a panel of affiliates during our Avanti virtual series. In this blog post, we asked Dr. Newlon to provide additional insight on the value of partnerships with both international partners and campus academic departments:

What SAI programs are popular with WSU students? What about SAI appeals to your students?

We have students utilizing eight SAI programs, but two stand out as very popular with our students: SAI Florence University of the Arts and SAI Universitat Autònoma de Barcelona.  In the calendar year 2019, we had over 30 students from 13 different majors study at SAI Florence. Our Global Cougs appreciate the balance of affordability and support, as well as course options.  The program fee is reasonable, and there are just the right amount of added tours and activities.

How did you work with WSU academic departments identify programs and build resources such as this Apparel, Merchandising, Design and Textiles guide?

I had experience at my previous institution with creating Advising Guides that could be used both in and out of the Global Learning office. These guides provided specific recommendations for programs and information for students to get started with the global learning process.  The team picked up the idea and ran with it!  The template was created, the most popular programs (such as SAI Florence) were added, and then we worked with academic advisors to make edits. We had intentional conversations with academic advisors about which programs to highlight based on the curriculum. We then reached out to our partners, such as SAI, to be sure we hadn't missed any of their new or emerging programs that would also serve specific majors well.

What tips do you have for other study abroad professionals who are seeking to build strong partnerships with campus academic departments?

There are so many opportunities to engage provider partners in your strategic plans for Global Learning, specifically at the academic department level.  Recognize the win-win situations and get creative to identify opportunities to collaborate.  Academic advisors and administrators are typically time and resource limited, but if they can find a good partnership that will assist with awareness building of study abroad opportunities for their students, it helps everyone. Our Apparel, Merchandising, Design and Textile major does a great job of encouraging students to study abroad and this culture has created a well trodden path for students to pass down knowledge and experiences from abroad.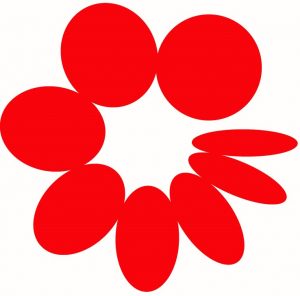 Are you interested in developing a similar advising guide or identifying strong academic options for your students? The SAI University Relations team fosters relationships with universities across the country to provide assistance and resources in the form of advising on programs, costs, and services, and providing study-specific information, course equivalencies, and syllabi. If you would like to meet with a University Relations team member please Contact University Relations.