December 5, 2019



Study abroad expenses can stack up pretty quickly, so we've created a list of our most affordable summer programs to jumpstart your adventure! To check out all our Summer programs see here.

1. Syracuse Academy (Sicily): Summer I, II
(3 weeks, 3-4 credits)
Discover Sicily and the ancient city of Syracuse while enrolled in 3 or 4 credits of Italian language at Syracuse Academy! Syracuse Academy maintains strong connections with local NGO's and community groups, allowing for plenty of opportunities for cultural and linguistic immersion.

Program Fee: $4,100 – $4,420

Slipping in just a little higher, at $5,110, you can also enroll in Summer IV at Syracuse Academy. In Summer IV, you'll spend 4 weeks in Sicily taking courses in Migration, Volcanology, Archaeology, the Italian Mafia, and more!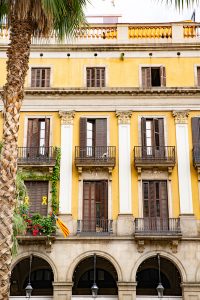 2. Universitat Autonoma de Barcelona: Summer II
(4 weeks, 3 credits)
Immerse yourself in Spanish language and culture at UAB! You'll complete an entire level of Spanish language in just 4 weeks, utilizing the broader community of Barcelona to strengthen language competency. UAB brings together a mix of local and international students, creating a truly well-rounded study abroad experience.
Program fee: $4,170
Slipping in a little higher, at $5,300, you can enroll in UAB's Summer I 6 week program. The Summer I program allows you to enroll in a wide array of classes, including Business, Economics, Art History and Culture.
3. Italiaidea Institute (Rome): Summer I, II, III
(4 weeks, 4 credits)
Located in the heart of ancient Rome, one block from the Tiber River, Italiaidea Institute attracts students from all around the world! This global community passionately explores Italian language and culture both inside and outside of the classroom. Toss a coin in Trevi fountain, savor gelato on the Spanish Steps, and get lost in the Vatican while you explore the Eternal City.
Program Fee: $4,725
4. Cours de Civilisation Française Sorbonne (Paris): Summer I, II
(4 weeks, 3 credits)
Learn French in the City of Lights! CCFS Sorbonne's courses are taught by highly qualified instructors and have been inspiring the love of French language and culture since 1919. With endless neighborhoods to explore, your summer in Paris will be unforgettable!
Program Fee: $4,600 – $4,850
5. Florence University of the Arts: Summer I, II, III, IV
(3 weeks, 3 credits)
FUA's course offerings are so diverse that you can find something for almost any major – a few of their subject areas include: business, fine arts, fashion, communication, hospitality, liberal arts, health science, and so much more. Spend your summer basking under the Tuscan sun while attending classes set in the heart of the Renaissance!
Program Fee: $4,650