November 3, 2023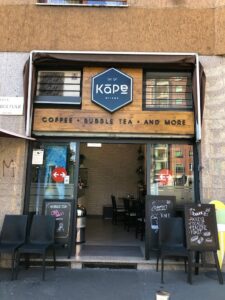 Cute Boba Spots in Milan
When you think of Italy, most people don't think of boba right away. It's not your typical Italian delicacy, but when it comes to my time here, it was a necessity. Boba is a completely separate food group for me, so when I discovered a quaint little boba shop just down the block from my apartment, I couldn't have been happier. 
The thing that has made me feel like I truly have made myself at home in Milan is the warm, welcoming vibe of KAPE. Within just two short months, the boba shop has become my go-to spot, and it's not just because of the delicious drinks. It's about the people, the connection, and the feeling of belonging. Just the other day, I finally earned my first free boba with my loyalty card. On days when I have late classes or a quick break, this boba shop has become my refuge. I'll stop by and pick up large matcha with tapioca pearls to bring with me to school, making those long three-hour classes fly by even faster than they usually do. 
I've gone so often now that I don't even have to place my order anymore. As soon as I walk in, I'm greeted with a friendly "The usual?" The staff often comment on the new iterations of my projects for classes they see me carrying in. I love how quickly I have found my own little boba routine, and I want to help everyone find that same connection during their time here. 
Here are my top spots in Milan and my go-to orders for each: 
KAPE  — Located at Piazza Simone Bolivar, 3
Matcha with Tapioca Pearls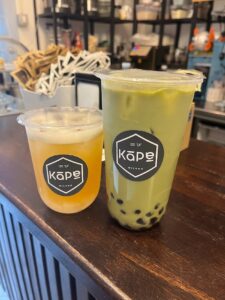 Panda Tea — Located at Corso di Porta Ticinese, 58
Green Tea Milk Tea with Tapioca Pearls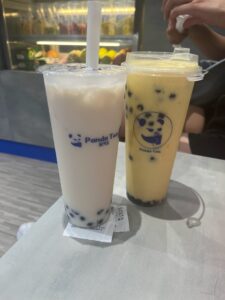 Shaker — Located at Via Victor Hugo, Via Orefici, 1
Milk Tea with Tapioca Pearls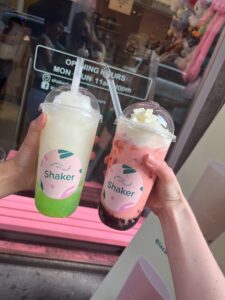 Frankly — Located at Via Orefici, 5 
Rose Milk Tea with Tapioca Pearls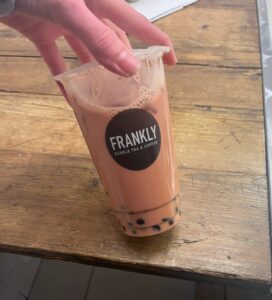 Written by: Lauren, Fall 2023 Milan student from Olin College of Engineering