November 30, 2021



Just as there is much to do within Rome, there is much more to do outside of Rome. Take a few days to venture out and explore all of the other beautiful and fascinating places Italy has to offer.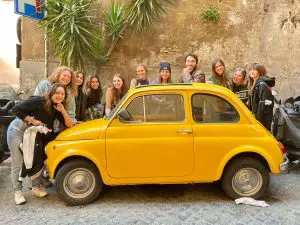 Monti
Monti is a nearby suburb. By simply hopping on the bus, metro, or tram you will quickly arrive in Monti from Rome. In Monti, you will find lots of restaurants, gelaterias, but mostly thrift shops! You can find luxury markets with thrifted luxury items such as coats and glasses, or you can go to the local markets where you can find clothes for as little as €0.50. Once you're done shopping, you can head over to the many restaurants and enjoy some homemade pasta or pizza. To end your day, you can sit at one of the many coffee shops in Monti underneath the beautiful green walls. The best part about Monti is that it feels like you are far from the city, but really you're just on the other side of Piazza Venezia!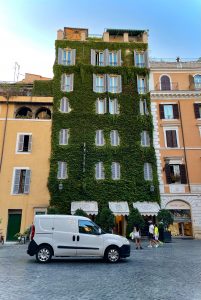 Trastevere
If you're looking for a part of town with busy nightlife, Trastevere is the place for you. In Trastevere, you will find a large number of restaurants, gelaterias, coffee shops, bars, and even breweries. Within the area, you will even be able to find many types of cuisines outside of just traditional Italian dishes. However, when in Trastevere, do not forget to try suppli! Suppli is a deep-fried marinara rice ball stuffed with mozzarella. Delicious!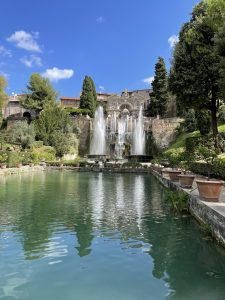 Tivoli
If you are looking for a change in scenery, head on over to Tivoli. When in Tivoli you must tour Villa d'Este- the grand 16th-century cardinal's villa in exotic hillside gardens with elaborate fountains & grottoes. Here you can enjoy the beautiful views of the city while also taking in the beauty of all of the fountains. Afterward, you can walk over to one of the many restaurants in the city and enjoy some delicious pasta. After lunch, if you're feeling adventurous, you can hike down the mountain towards the waterfall at Parco Villa Gregoriana. This is a beautiful way to end your trip before you get on the train ride back to Rome!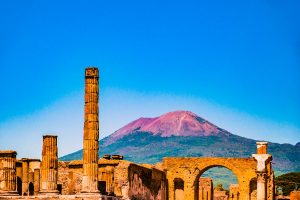 Pompeii
The adventure towards Pompeii is a day trip that will take all day, but it's a must-do. In the morning you will have to catch a train ride from Rome towards Napoli. From Napoli, you will take a 30-minute train ride to Pompeii. I would recommend doing both Pompeii and the Parco Archeologico di Ercolano, the Herculaneum, this is the less popular but best-preserved city that was buried by the hot ash from the eruption of Mount Vesuvius. Both parks are a 10-minute ride away from one another. After you have visited one, or both parks, you can head over to lunch and then catch the train ride back home to Rome.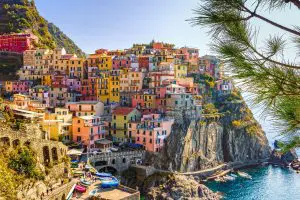 Cinque Terre
While this can be a beautiful weekend trip, it can also be an easy day trip. Cinque Terre is one of the most popular places to visit in Italy as it has a magnificent view. Along the coast, you will see a set of beautiful and colorful houses all lined up facing this magnificent view. Cinque Terre is made up of 5 different towns. You can get from town to town in a 3€, 5-minute train ride. Within one day you can visit all of these towns and experience their culture and food, but if you have a little more time, stay a few days and allow yourself to enjoy the cities as the locals would.
Yazka is a fall 2021 Rome student from Belmont University.