October 17, 2019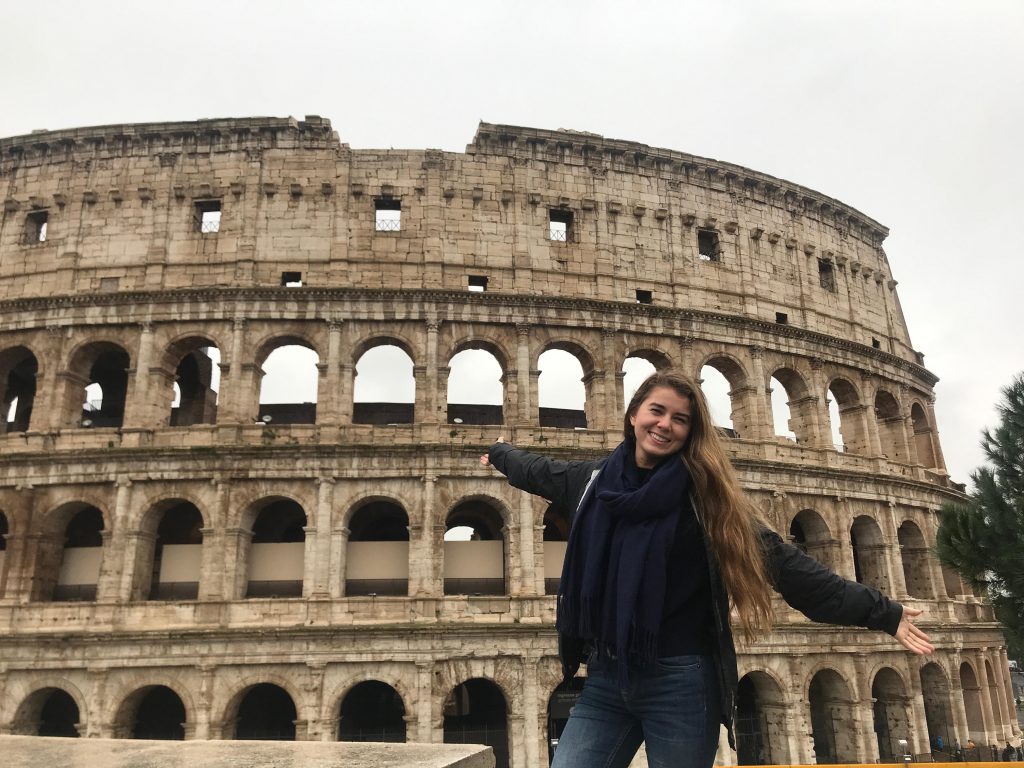 What was your favorite class abroad and why?
My favorite class abroad was "Rome and its Ancient monuments". This was an on-site class where we would walk to different historical and ancient monuments in Rome and learn about them as they are right in front of us. I gained greater independence and confidence through this class by meeting at our designated location in Rome every week. I would have to find out how long it would take me to get to the site, and how I would get there. I usually chose to walk because it was so peaceful to have my own time in the morning walking through the streets of Rome, and I would see so much along the way! It really helped me in knowing how to navigate the city as well as a better understanding of the ancient ruins and historical monuments. I would even return to some of the amazing spots with my roommates after being introduced to them in class! I would recommend taking classes specific to your study abroad location. This is one of the only times you will have this opportunity and it is the best way to better learn about your temporary home.
What was your favorite thing to do in your host city?
My favorite thing to do in Rome walking around what was my home at the time! Walking to see the different monuments and history that surrounded us. Walking to get a slice of pizza in between class. Walking to get an espresso and croissant. I was able to walk to the grocery store down the street to get my groceries and wine. I was able to walk to the amazing colosseum and beautiful Trevi Fountain with my friends while being submerged in Italian culture. Not only did walking show me amazing and unique parts of Rome which helped me know my way around better, but it allowed me to also burn off some of the calories I was eating in pasta and pizza!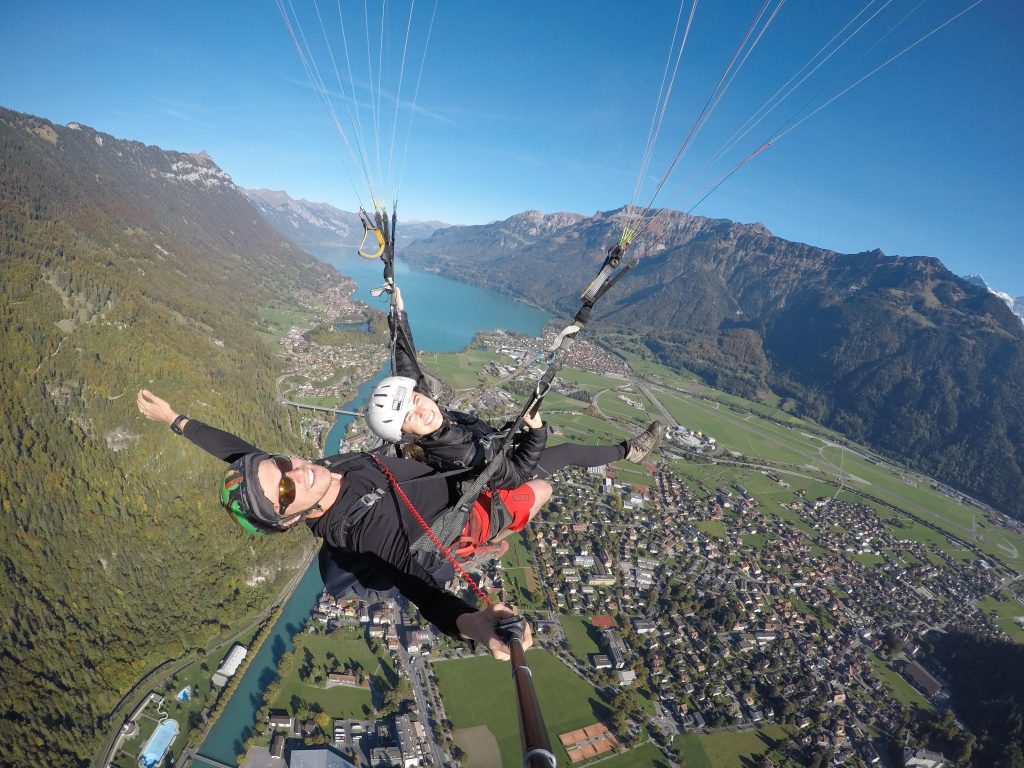 Do you have any tips for learning the language while students are abroad?
My advice to learn your host language is to attempt to speak it as much as you can. If SAI offers a beginning course when you first arrive, take it! You'll at least learn how to order coffee which is essential. Read the signs at the grocery store and the words around you to try to better understand what they mean overtime. Always attempt to speak the language at coffee shops or in restaurants when ordering. They will appreciate it so much more than you speaking english. Plus, most of the words will stick with you and you will learn more than you realize!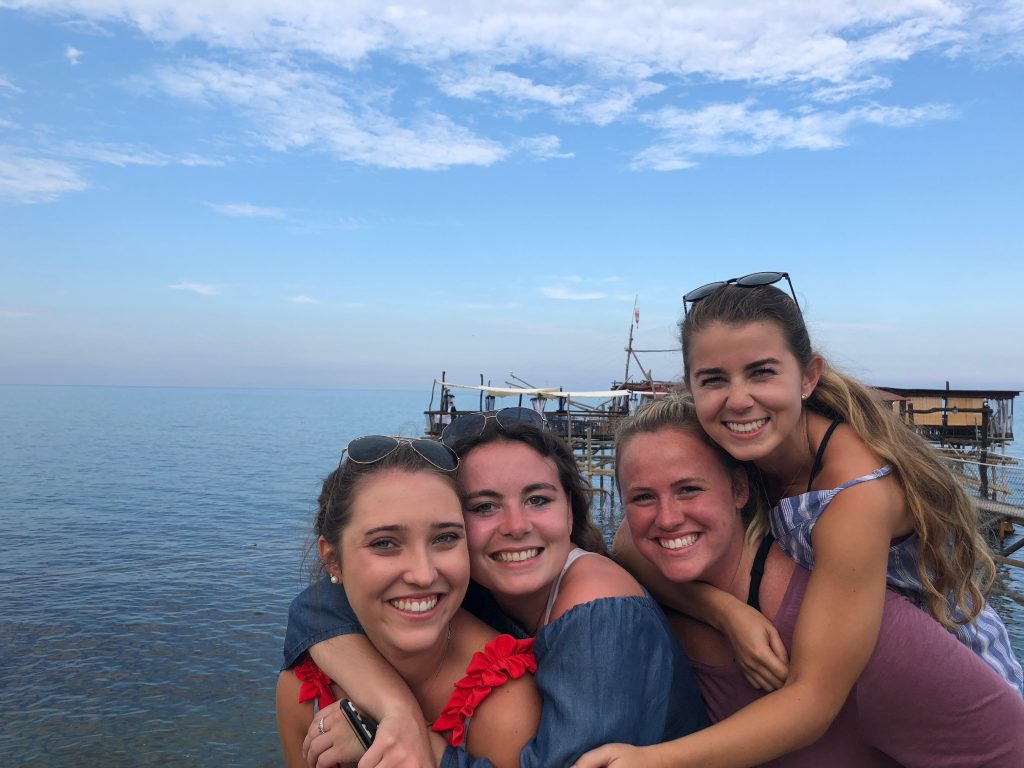 What is your most memorable interaction with a local in your host city?
My most memorable interaction with a local in my host city as with our neighbor at the time, in our residential apartments. My roommates and I lived next to our friends in our program which we invited over one night but admittedly stayed up a little too late and was a little too loud. We then received a stern lecture from our male neighbor in his sixties who was understandable trying to sleep. We thought for sure he disliked us. We exchanged awkward encounters when walking past him but remained very cautious about our noise level and time of night after that encounter. After a steady streak of no nightly interruptions, we decided to have our friends over for a friends-giving/Christmas dinner, being that was the last time we would be able to celebrate the holidays with each other before we had to go our separate ways. We prepped for our holiday party with lots of food and holiday décor, but before our friends came we made it a point to knock on our neighbors door and let him know about our evening plans. With broken English, he was so grateful that we communicated with him and told us it was not a problem and not to worry about him. We even invited him over to grab some thanksgiving food and warm wine (which he politely declined). We also apologized for our previous interaction and gave him our phone numbers in case we were too loud. He was so touched by our efforts that he started tearing up. He kissed our hands and thanked us and told us to enjoy. We had such a fun final feast with all our people. The next day we were cleaning the apartment before class and heard a knock at our door. We opened to find our neighbor with bouquets of flowers for each of us! He thanked us and we thanked him. This small gesture was so moving and we had beautiful bouquets of flowers to decorate our apartment until it was time to go home. We wish we wouldn't have started off on the wrong foot with our nice neighbor, but are fortunate that we left on good terms. I hope the next group of students to move in takes the time to get to know him!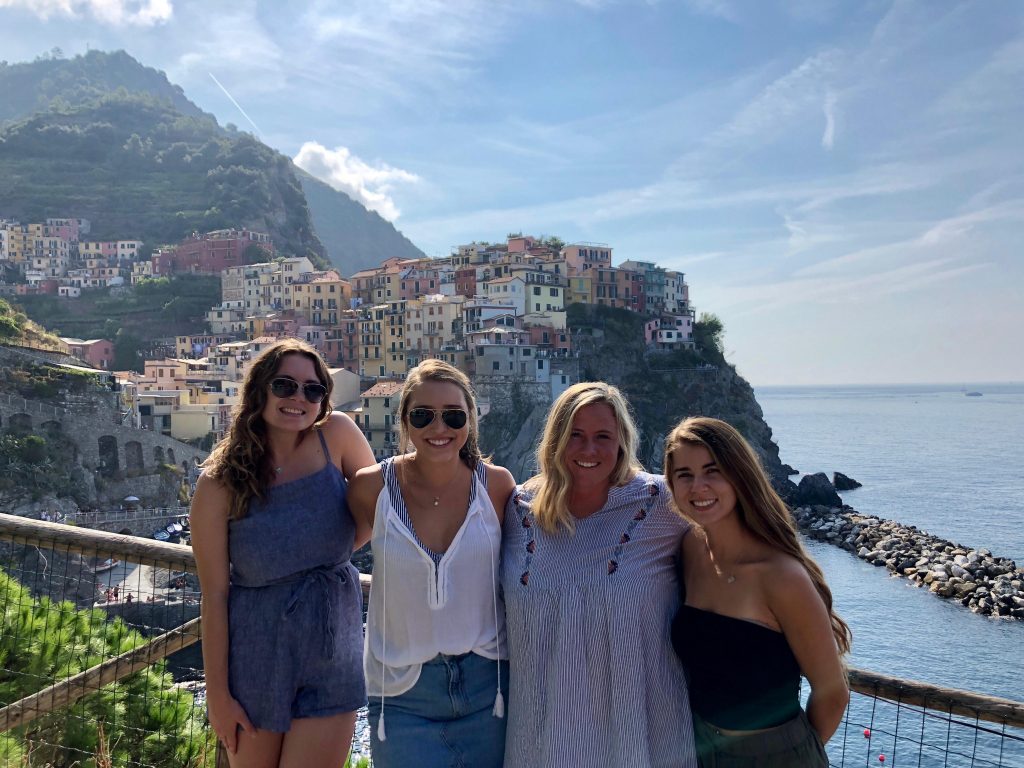 How has study abroad changed/shaped your future career goals?
I came into college not knowing what I wanted to major I, and really not knowing what career path to take. I have received more clarity as each year goes by, but I feel that studying abroad expanded me to so many more options. Once I returned, I search for internships that embodied an international culture. And now I know that I would love to travel within my career, before I did not.
Morgan was a fall 2018 Rome student from Saint Mary's College of California.