April 16, 2019



Paris is in a great location for weekend trips or even day trip to other areas of France. Flights on budget airlines such as Easyjet or Ryanair can you around Europe for a cheap price. The key to finding these budget friendly options is booking in advance and not waiting until the last minute. The TGV is another great option for traveling throughout France or to neighboring countries. The train can be a bit more expensive but occasionally tickets will go on sale for certain weekdays.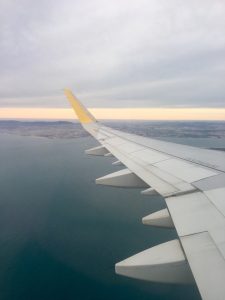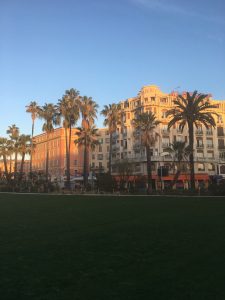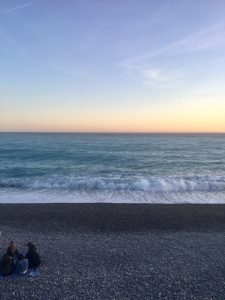 Getting to Normandy by train is about two hours North, while a train to Nice would take about 6 hours. Nice by flight however is only an hour and thirty minutes and its a great option for someone missing the ocean. The primetime to go to Nice is when the weather warms up because the beaches there are stunning. Unlike most beaches, there isn't sad but pebbles. These can be a little tricky to walk on but once you get down into the water it's worth it. Nice offers public and private beaches, private meaning you pay to get in but are supplied with a chair and umbrella. Spend an afternoon walking around Vieux Nice, the old town filled with shops and restaurants. Here you can find socca, a Nicoise tradition, that is like a pancake made of chickpeas. Many people enjoy the treat while sitting at a cafe with some wine. Any area in the South of France would be a great weekend trip for someone looking to get away from city life.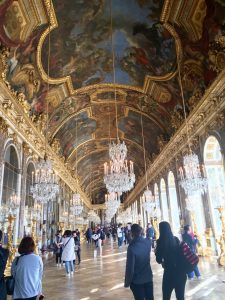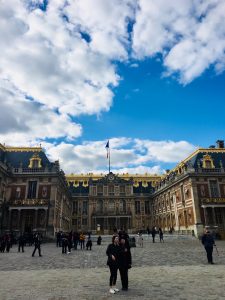 A day trip just outside of Paris that many people take is to Versailles. The city is about a forty minute RER ride away and the palace is a 10 minute walk from the station. Students with a visa can enter for free but the regular fare is eighteen euros. Audioguides are available for free to those who would like to know the history behind the beautiful architecture. Once inside you can walk through some of the preserved rooms of Louis XIV's home which are fit with elaborate wallpaper and furniture. One thing that is a bit frustrating about Versailles is the large tour groups that visit, going on a weekday would help avoid getting caught in one.
While there is plenty to do in Paris sometimes it is nice to get out of the city and travel somewhere new. Being in such a great location offers a variety of destinations for a weekend or day away.