February 24, 2017



My study abroad experience as a whole was unexpected and definitely one I will cherish the rest of my life. What I mean by unexpected is that I never really thought about studying abroad when I started college. It wasn't until one of my friends encouraged me to consider it, that it seemed to be a possibility for me. Although I was hesitant when applying and really up to the moment that I bought my plane ticket, I can confidently say that studying abroad has been one of the best decisions I have made.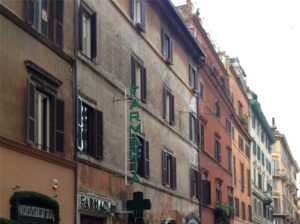 I don't think there is a concrete example that fully captures the experience; it is just very unique and very rewarding. Of course you get to explore a new city and in my case actually experience the history; we all once read in textbooks about the ancient city of Rome. You also get to meet and interact with local students and residents of your host city. But the experience goes beyond all of that. It goes beyond the physical and just changes you mentally.  It's about your ability to adapt to new circumstances. To a new culture and a temporary lifestyle. These may not even be crazy circumstances. It could be the size of your shower or the fact that you have to walk a couple of blocks to throw your trash out.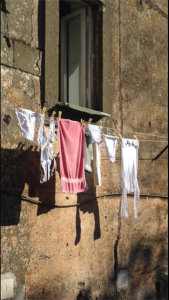 Personally, my experience abroad allowed me to find myself in a culture that I absolutely had no connection to (I mean except for their great appreciation for pasta and coffee). I feel like the free time I had made me prioritize the things I enjoy doing. I know this because as I was leaving, I felt a burden. The burden of knowing that all of my free time would end and with it the hobbies and activities that bring me the most joy. So I guess the "take home" message of my Italian experience was that I should slow down. Make time for the things I enjoy and live beyond the deadlines.
Jazmine was a fall 2016 Saint Mary's College of California student at John Cabot University.