June 2, 2023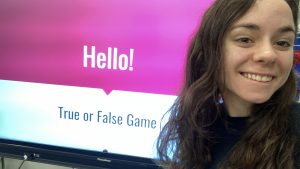 Hi! My name is Anya Pennisi. I'm a junior studying International Business with French and Digital Marketing at Appalachian State University. Coming abroad I wanted to get a full cultural immersion of the community I was studying in and I fully believe that learning more about a culture comes from all forms of experiences. I'm very thankful that SAI offered the opportunity to participate in a service project to teach students English. Initially, I was hesitant to participate, but this ended up being an experience that I will carry with me for the rest of my life.
I taught second graders at Escola Baixeras, the oldest public school in Barcelona which is located in the Gothic Quarter, every Tuesday. I also connected with the students by playing with them on the playground and reading stories to them in the afternoons. Honestly, I had very little experience of teaching outside of a reading buddies program in elementary school. I really came into this experience to connect with the local population and gain soft skills to use moving forward in my education and career.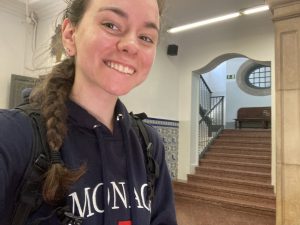 We sometimes started our lessons with songs that taught vocabulary that we were working on such as seasons, clothing, and weather. Then we would go into active practice of the vocabulary and use picture association to reinforce the words through-out the lessons. This often involved activities where the students would work on their own or with their peers while the teacher and I would walk around to help where we were needed. There was a lot of promotion of self-adovcation and collaboration amongst the students that taught me how to recognize when students needed help and how to approach different situations based on the variety of questions.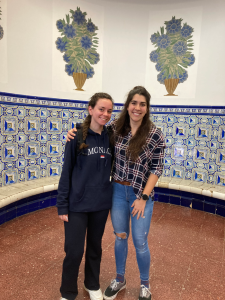 We also focused on holidays such as Easter, Sant Jordi, and even St. Valentine's day. This not only taught me about how Catalan children celebrate these holidays but how to explain my own culture for Valentine's day. The students made Valentine's Day cards for their families and we discussed what we do on these holidays in the United States to give them a more worldly perspective. When the students started to learn about pronouns, I would read stories to them and the teacher would ask questions about what the story was about. For a couple of weeks I would come back later in the day to read them a story in English during their reading time.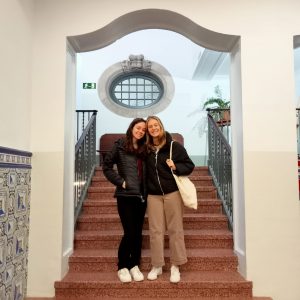 A pleasant surprise during this program was finding myself looking forward to spending time with these students; it had become a highlight of my weekly routine. I was worried that my lack of Spanish or Catalan language and experience working with children would inhibit me from making connections with the students. I was overjoyed when the students greeted me so enthusiastically. Everyday I came in to teach, at least one student would come up and hug me or one of the students would give me a drawing. I was constantly finding myself surrounded by the students while they asked questions, oftentimes it would be in Spanish. I felt very involved in their weekly routine.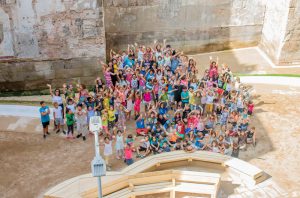 These memories and small gifts have made my study abroad experience so incredible. I had to learn how to communicate with children who didn't have a strong understanding of English and find new ways to connect with them, which takes a lot of patience and understanding. But ultimately, I know these skills will help me so much for the rest of my life and I know I'll never forget my students and the teacher who I helped teach.
Written by: Anya Pennissi, spring 2023 student from Appalachian State University