August 26, 2017



I have been the Visa Director at SAI for 12 years and have seen and heard about a million stories from students that have made me laugh and cry. Like the time when a student camped out overnight in front of the San Francisco Italian Consulate in order to get in the following morning to bring in their visa application. This, of course, was before the amazing invention of the "appointment" system. For some, I think the move to appointments has been bitter sweet and maybe the option to camp out would be preferred, as students are always struggling to obtain the holy grail of studying abroad: the Elusive Student Visa Appointment. And then there was the time a student was about to depart for his program and told us he didn't get a visa because he already had a Master Card…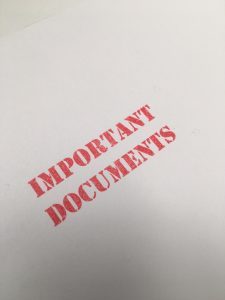 This leads me to the main idea of this post: ways students run into trouble with getting their visa.
#1 Appointments
I put this as #1 because in most cases this is the #1 roadblock students face. In itself the appointment is benign, it is when students finally decide to actually make this appointment that runs havoc in the lives of families. These appointments fill up fast, as we say in all our information, so when these fill up students must wait for new time slots to open up, which means checking the Consulate's website daily. I know this is one of the hardest things to endure. We live in a time when things move fast so we are accustomed to getting what we want, when we want it. I call this the nail biting stage as students wait for a date to appear. Eventually all US citizens get an appointment and do obtain their visa.
#2 Misinformation
I can't tell you how many times I have heard "The Smith family up the street didn't have to do any of this visa application stuff" or "My friend didn't do this so I didn't." My answer is always "You can't compare apples to oranges." Sending students to study abroad in Europe can't be compared to any other visa. In fact, Consulates from the same country can't even be compared to one another. It makes no sense at all, so I tell students not to try and make sense of the process or requirements, just do it!
#3 Not Reading Emails
When a student is accepted into an SAI program they are immediately sent emails spelling out what they need to do to obtain a student visa. These emails are chock full of great information. I know students are juggling 5 things at any one time, so when those emails arrive I'm sure the thought is "Oh, I have lots of time before I need to do this, I'll read it later" And it gets later and later and later. Which takes us back to #1 and now we've gone full circle. Oh dear!
I know that the visa process is overwhelming, scary, upsetting, etc. I always remind students to keep their eye on the goal. At the end of this process, they are able to achieve their dreams of studying abroad. In reality their study abroad experience starts the moment they start the visa process. This experience is full of life lessons and the learning starts now! When students are distraught and have feelings of hopelessness I tell them that they will look back at this time and have a good laugh with other students who went through that same crazy roller coaster.