September 1, 2016



After having worked for SAI for almost three years, I have had the chance to plan and organize, as well as participate in an array of different activities and excursions for our students studying in Rome. This is definitely the best part of my job! There is one excursion in particular, however, that I really love: our weekend trip to the verdant region of Umbria, also known as "the green heart of Italy."

Bordered by Tuscany, Lazio and Le Marche, this land-locked region is full of olive groves, sunflower fields and emerald pastures. Going to Umbria allows our students to get out of the city and provides the perfect contrast to the hustle and bustle of Rome. Plus, we get to do a lot of amazing things, like: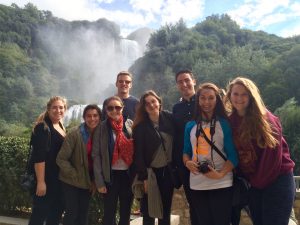 I love being able to introduce our Rome students to activities and places in Italy that they might not have otherwise known about or had the opportunity to visit. Our next trip to Umbria is coming up soon, and to be honest I think I might be even more excited than our students are!