August 17, 2023



Studying abroad is one of the best ways to learn more about yourself and the world around you. I was privileged to study abroad in January 2023 in Florence, Italy. I attended the Florence University of the Arts (FUA) and encountered various new experiences, especially finding my independence. Attending FUA allowed me to leave the United States for the first time in my life. Yes, I arrived with a few friends, but at the end of the endeavor, we became closer than ever and met some fantastic people. When asked about my trip, I always tell people I am grateful for traveling there in the winter.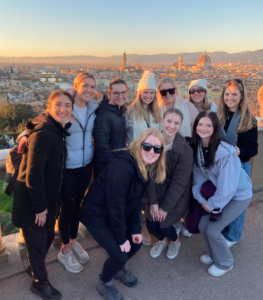 Italy is beautiful year-round, but because I was there in the winter, there were very few tourists, and we got to see so much in such a short time. I was able to deepen my understanding of the world, travel to Rome, go to restaurants without booking reservations weeks ahead, and go to every museum without waiting hours in line. As a native of Wisconsin, the "cold" weather was nothing.
The winter session was the ideal study abroad experience for me and could be for you too!
The winter session is the perfect amount of time away to ensure you are getting a unique experience filled with places you want to visit and activities you want to do. I had enough time to explore everything I wanted to see in Florence, travel to Rome, and relax with friends at meals and in our apartment, on top of going to my class. I was always interested in the city as there was something always happening. I felt like I got to experience just as much as anyone else. During the winter session, SAI offered some organized activities to do as a group, which were perfect ways of doing something you might have been too nervous to try and get out of your comfort zone. They took us to the famous markets, hikes, taught us how to make authentic pizza, wine tastings, and more. The group activities combined students from all over, and they were perfect for meeting new people and creating the best memories.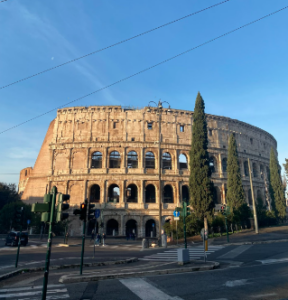 Along with having enough time for your own adventure, it is the perfect time to make new friends! Being independent in a new country, I was able to lean on my friends a lot and we got to plan our own ventures and take our trip into our own hands. I had just the right amount of time to form bonds with these new friends of mine, and we still discuss our trip to this day!
Looking back, I am thankful for the time and placement of a winter session. I have always wanted to study abroad, but with such a busy home and college schedule, I had difficulty finding a whole semester or half session to commit to. The two-and-a-half-week program of the winter session was perfect for me because I could still achieve my goal of studying abroad while also making enough time for my home college requirements during a long winter break. The class itself was not rushed, and I still learned a lot in the two-and-a-half weeks that I still take into consideration today. Besides, who wouldn't want college credit doing a fun and unique class in another country!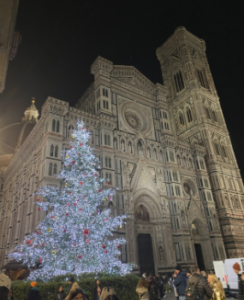 Finally, one of the most important parts of the winter session trip is that you feel more confident in your travels and you make sure you get the most out of your experience. It can be a little nerve-wracking to go on a trip without your family and only with your schoolmates, but this is the time to learn how to be more independent when you travel and plan trips. The two-and-a-half-week winter session was the perfect time to try being on my own because I was in charge of my study abroad experience outside of the classroom, so I felt comfortable making decisions that would give me the best time while studying abroad.
Studying abroad was one of the best decisions I ever made, and doing the winter session was perfect for me and the travel goals I wanted to achieve. My trip was long enough that I was able to experience all that I could, while also fitting within my other busy schedules. The winter session could be perfect for you if these are some of the things you are looking for too!