July 20, 2021



Studying abroad always helps you see your field through a different lens, as you gain experiences that you wouldn't have at home. And sometimes, a course pushes you to do something new that you are proud of; something that leaves an imprint in your academic career. We think that the Furniture and Product Design course at Elisava is one such course, and we look forward every term to seeing the creative pieces that our students make. Read on to learn more about the course and see some student creations.

Founded in 1961, Elisava, Barcelona School of Design and Engineering was the first school of design to open in Spain, thus becoming the first to offer a design-specific curriculum. An emphasis on collaborative work, industry interface, and individual creativity are at the heart of the Elisava student experience. Elisava professors come from a professional background, have their own studios, and have a long list of contacts, which is fantastic as it connects Elisava students to the real world of design. In the past several years, SAI students have attended Elisava from a wide range of backgrounds, including Graphic Design, Architecture, Industrial Design, Visual Communication, Cognitive Science, Biology, and so much more!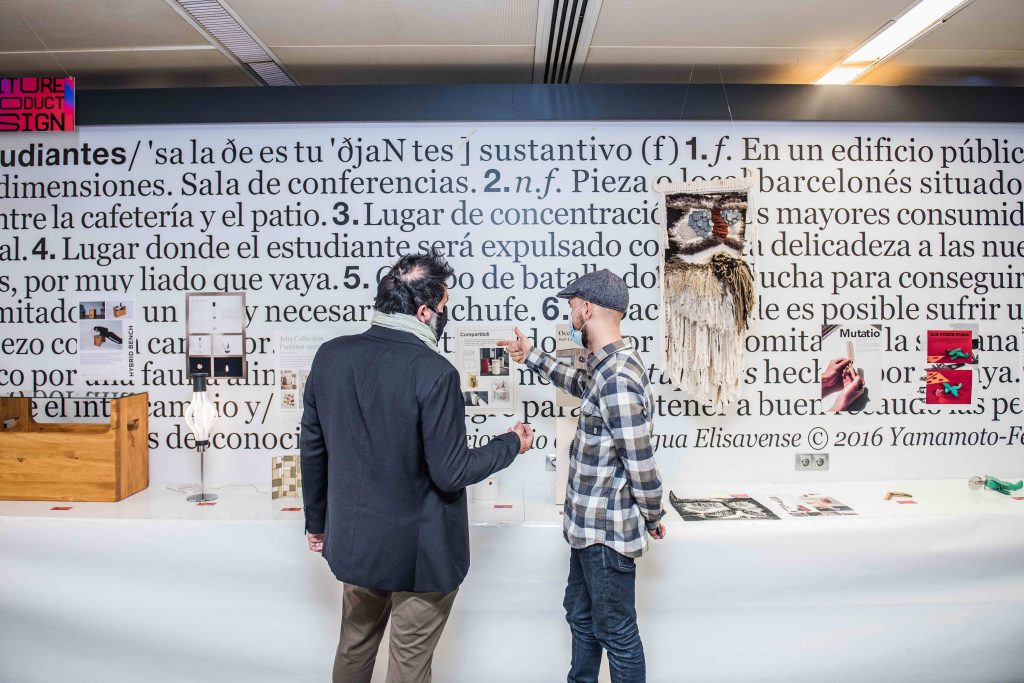 5 must-know facts about Elisava:
In 2000, Elisava won a National Innovation and Design Award, and in 2013, the magazine Domus ranked it among the top design and architecture schools in Europe.
The Elisava study abroad program offers two program tracks that allow options for students with and without previous design experience.
The school is located on the Ramblas, in the historical center of Barcelona, in a beautifully designed, modern building.
The main campus building has various workshop spaces that students use on a daily basis to experiment and work on projects. Various labs are open to students to use outside class hours: a photography workshop, fashion workshop, and science & technology laboratory, a media lab, a science and technology lab, an electronics and interaction lab, a graphic workshop, and a motion capture room.
Study abroad students are on campus with local students, and have many opportunities to collaborate with and get to know local students through clubs, events, in workshops, or even at the cafeteria.
Zac Cura studied abroad with SAI from his home school of Parsons School of Design in New York City. As part of his SAI study abroad program at Elisava, Zac took the Furniture and Product Design course where he was tasked with designing and assembling a chair. The professor who teaches this class is Luis Eslava, a recognized designer who studied at the Royal College of Art in London and has worked with many international companies. In the video below, Zac gives an inside look at the workshop and you get a sneak preview of his chair in progress at the 2:23 minute mark.
---
Course Description: Furniture & Product Design
Available each semester at Elisava, the Furniture and Product Design course covers the entire process from conceptualization, formalization, development, and pre-production of a designed object from the human, domestic or work environment. Students analyze the social, ergonomic, and aesthetic environment of the user, the method for producing the final work and the impact of this on the environment as a whole. Students approach the semantics of objects, their functional and communicative capacity along with the integration of materials and technology. As part of the development and design of products, the class visits factories, showrooms, and design boutiques and uses the school's workshops for producing a model of a piece of furniture.
---
Zac is also working on an additional project for the same class, titled Leftover, which he will further develop in his Senior thesis next year. See the video below to learn more about "Leftover."
And because we love showing off what our students create, check out these photos from previous years of the same course. We are in constant awe of our students and we can't wait to see the projects they come up with in the future!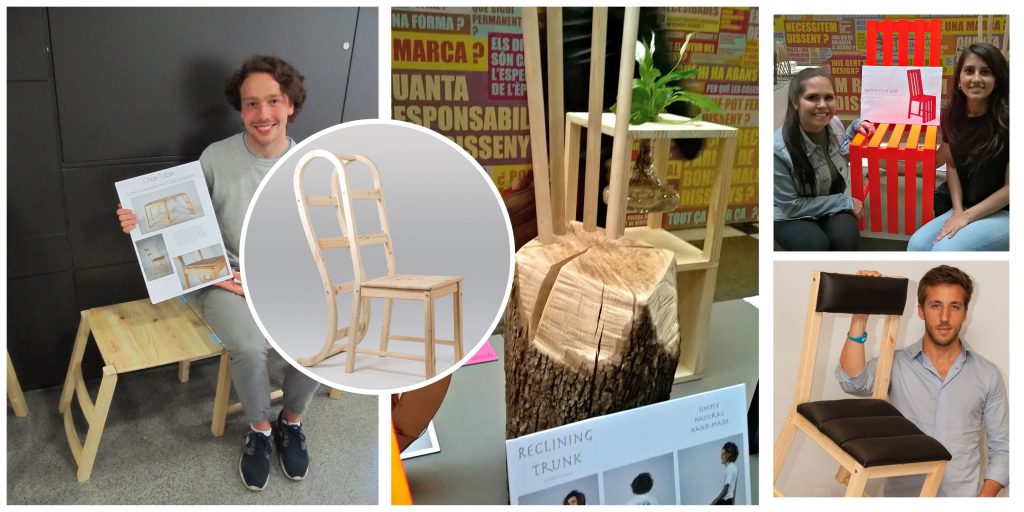 Click here to learn more about Elisava and the unique study abroad courses we offer. Want to see more from Zac? Check out the Instagram Takeover he did in our Barcelona highlights here.