February 14, 2022



This Valentine's Day, we wanted to do something extra special! Two of our previous students, Fareeda and Steven, met while they were studying abroad with SAI in Rome in Spring 2019. They just got engaged (woo!!!) and we wanted to highlight their story, ask them how they maintained a relationship after studying abroad, and if they have any advice for prospective students.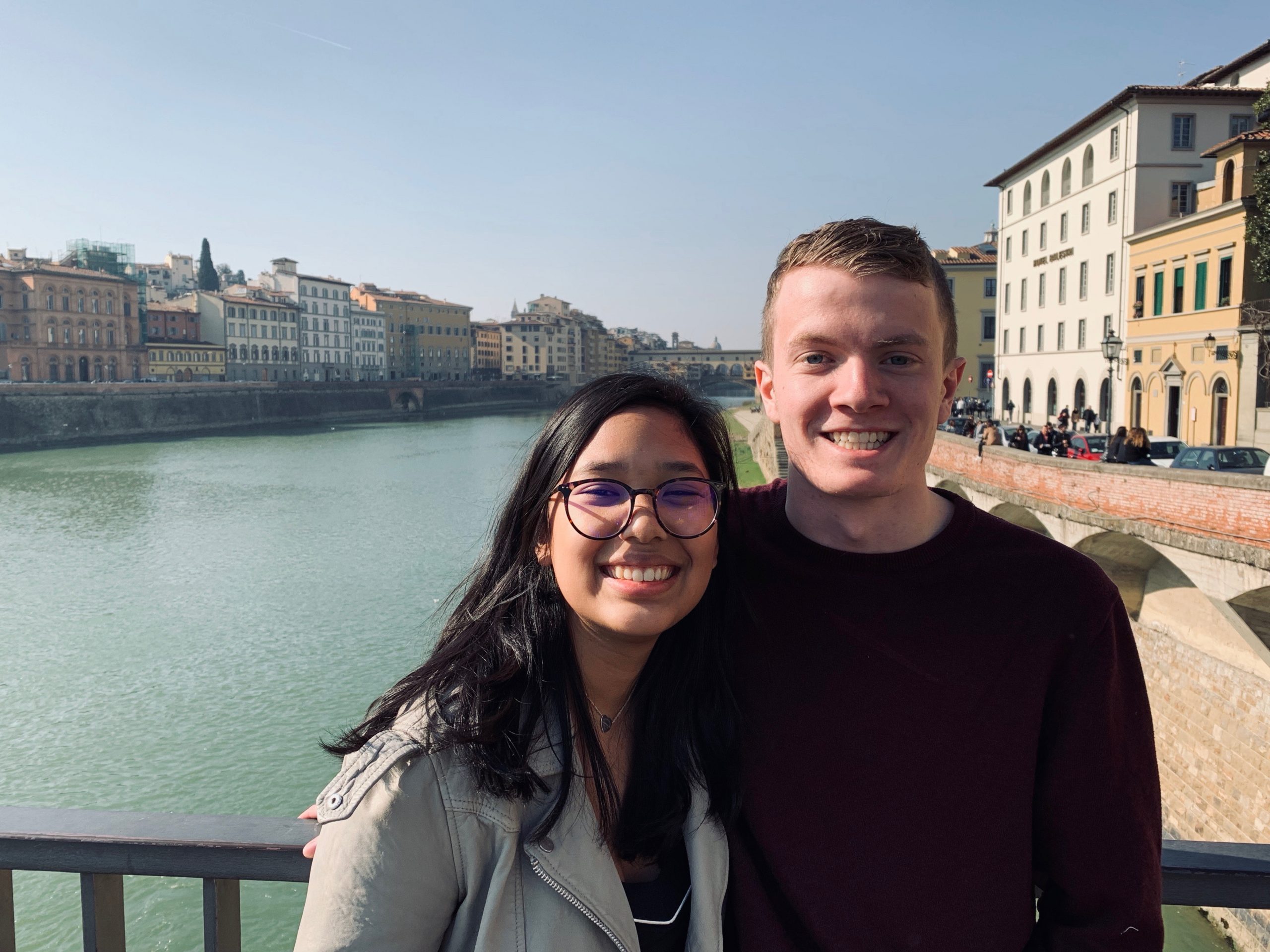 Steven and I met during our orientation outing to Ostia. My roommate, Shannon, met one of Steven's roommates the day before so we ended up sitting at the same table. It was very much love at first sight for me. I was so smitten with him that as soon as we all got back to the apartment, I told my other roommate, Kelsey, about the cute guy I met at lunch. We ended up being in the same History of Ancient Rome class. That class was on Wednesday nights so pretty every Wednesday night after class, he would come over to have dinner with me and my roommates. He came over so much that we ended up giving him a job; we all hated taking the compost out so he very valiantly took that out for us whenever he came over
So, I'm from Bangkok and Steven is from Milwaukee so it definitely took effort to maintain our relationship once we went back home. There's a 12 hour time difference so it was hard finding times we were both awake but we always tried to talk at least once a day on FaceTime. Luckily, that only lasted through summer as I was going to college at Sarah Lawrence College in Bronxville, NY in the fall. Steven was going to college at Rochester Institute of Technology, which was a five-hour drive from Bronxville. A five-hour drive is really long but it's still significantly shorter than a full day transcontinental plane journey. We would FaceTime every night and we tried to see each other in person every few weeks. Steven would drive five hours to Bronxville on Friday night and drive another five hours back on Sunday night. It was really difficult but it meant that we got to experience yet another place together—New York City! We actually found the same place (Trapizzino) that sold the same little meatball sandwich cones that we liked in Italy in the Lower East Side. When COVID happened in early 2020, our colleges went online and I ended up moving to Wisconsin since I couldn't go back to Thailand. Two years later, I'm still here! I ended up falling in love with Wisconsin and transferring to Marquette University while Steven got a job in Madison, WI after graduation.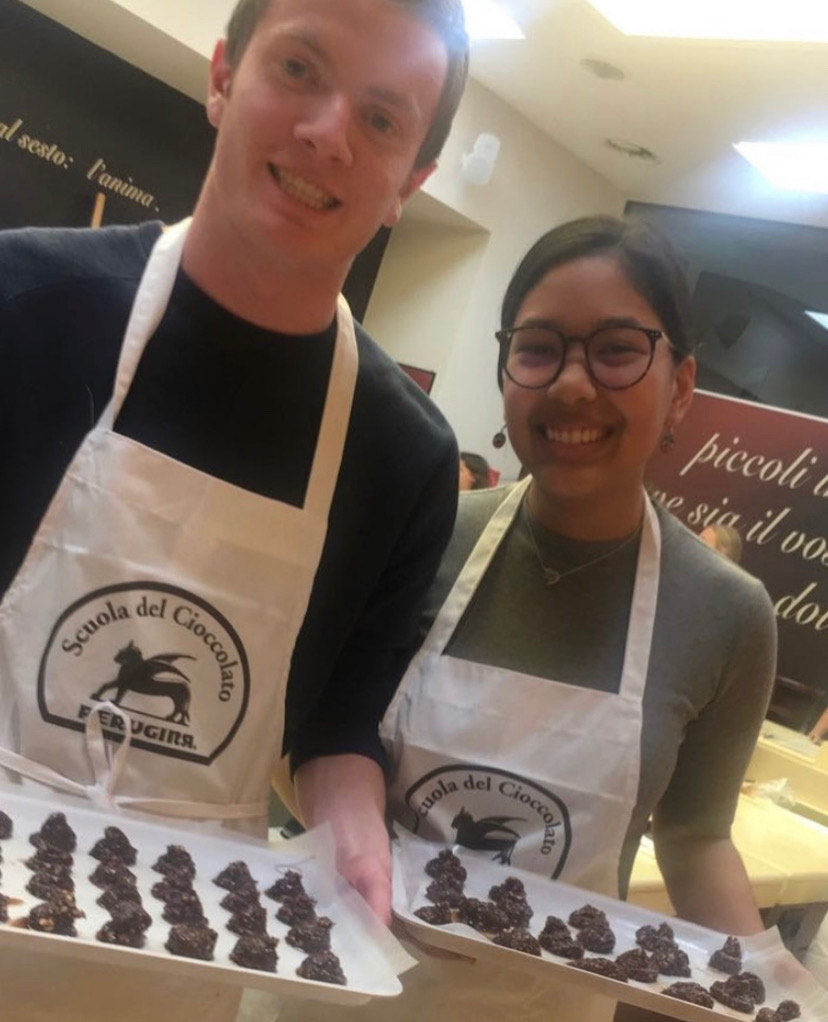 It was very novel building a relationship while studying abroad. We got to travel together much earlier in the relationship and we got to experience new things together. I think traveling together was really great because it's impossible to keep up that "first date persona" when you're super tired on an overnight train to Venice. Being together in a place that neither of us were familiar with brought us a lot closer together because it always made us feel like we were figuring it out together. It was magical to be able to go on our first dates in different countries.
Our proposal has been described by some as "very Wisconsin". It was a few days shy of the three-year anniversary of the day we met. After a very cozy winter day of playing video games at home, Steven asked me to go on a walk with him to see the sunset. We went to this little park near our house and walked on this frozen lake together. As we were talking about our future, Steven got down on one knee and proposed with a strawberry Ring Pop! He chose to propose with the Ring Pop so that we would get to design the ring together, which we did the very next day with a fantastic local jeweler in Madison, WI. I think this year has been the busiest year in the wedding industry since the 60s so everything is booked so we're still trying to figure it out.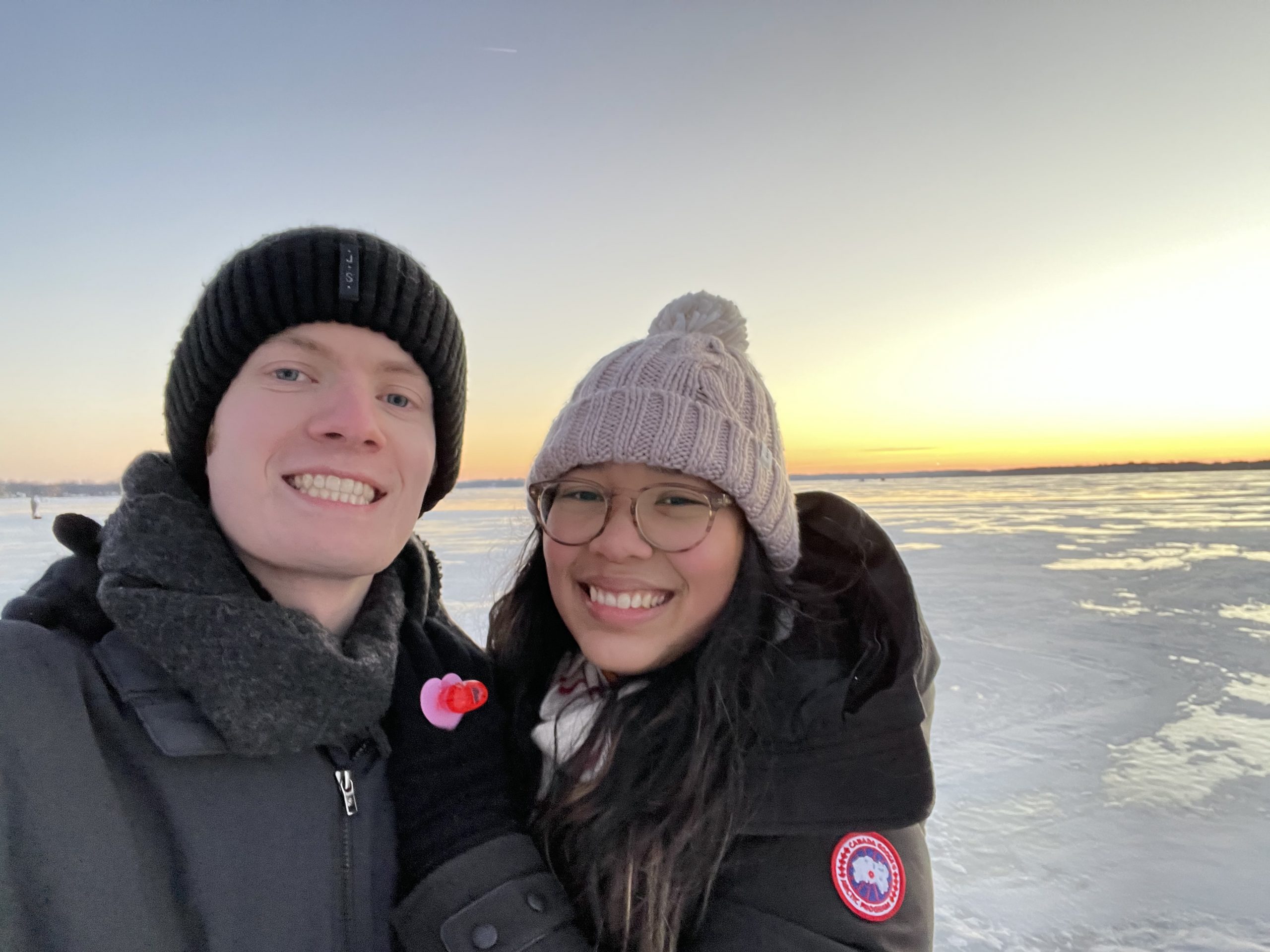 Our advice to those considering studying abroad is to do it! There is no other time in your life when you have the opportunity to do something like this. You will meet people who will become some of your closest friends. Studying abroad has a remarkable way of changing how you see the world and giving you an incredible feeling of inner strength. Italy holds such a special place in our hearts now and we're planning on going back there for our honeymoon!
Happy Valentine's Day from all of us here at SAI!