May 15, 2023



Sant Jordi is a highly celebrated and beloved cultural event in Catalonia, Spain. Taking place on April 23rd of each year, it holds significant historical and cultural importance. Sant Jordi is a vibrant festival that combines elements of literature, romance, and tradition, making it a truly unique and cherished occasion.

At the heart of Sant Jordi lies the tradition of exchanging books and roses. This tradition has its roots in the legend of Saint George, a Roman soldier who is said to have slain a fearsome dragon to save a princess. According to the legend, a rosebush emerged from the spot where the dragon's blood was spilled. Thus, the tradition of giving roses on Sant Jordi represents this act of chivalry and love.

The tradition of exchanging books on this day has more recent origins. April 23rd is also the anniversary of the deaths of two literary giants, William Shakespeare and Miguel de Cervantes. In 1926, a Catalan bookseller named Vicent Clavel proposed the notion of celebrating their legacies by exchanging books as gifts. The idea was embraced enthusiastically and has since become an integral part of Sant Jordi.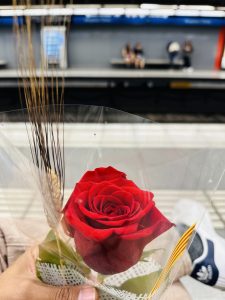 On Sant Jordi, the streets of Catalonia come alive with bookstalls and flower stands, transforming into a literary and floral paradise. Barcelona, in particular, becomes a hub for literary activities, with book signings, readings, and author appearances taking place throughout the city. Famous landmarks such as Las Ramblas and Passeig de Gràcia are adorned with colorful displays of books and roses, attracting locals and tourists alike.
People of all ages and backgrounds participate in the festivities. It is common to see couples exchanging roses and books as tokens of love and affection. Friends, families, and colleagues also exchange books. The atmosphere is filled with joy, creativity, and a sense of community.
Sant Jordi has transcended its cultural boundaries and has become a symbol of Catalonia's love for literature, language, and identity. It represents a celebration of Catalan culture and its unique blend of tradition and modernity. The festival has inspired similar events in other parts of the world, promoting the love of reading and cultural exchange.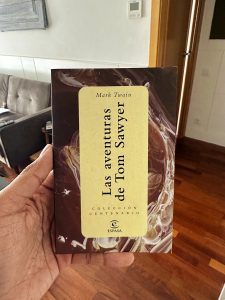 Sant Jordi is a cherished cultural event in Catalonia, Spain, that combines elements of literature, romance, and tradition. The festival brings together people from all walks of life to celebrate Catalan culture, fostering a love for literature and creating a vibrant atmosphere throughout Catalonia, particularly in Barcelona. Sant Jordi is a testament to the enduring power of storytelling, the appreciation of art, and the sense of community that can be cultivated through shared cultural experiences.
Written by: Leonardo Negrete-Perez, Spring 2023 student from Appalachian State University.