September 2, 2019



As the SAI Vice President of Enrollment Services I am bestowed with the honor of guiding students in finding the perfect program in the perfect location. I get to listen to student's fears, goals, wishes and dreams. And I get to answer lots of questions, which I truly love.

One of the most popular questions is one which students never quite know how to ask without sounding like they don't care about their academics: "how demanding are the classes? Will I have time to enjoy the city? And travel?" Students often worry that they will spend too much time in a classroom while abroad and fear that they will not have enough time to explore and get to know their new home.

All of our programs are rich in field learning courses and on-site activities, but Sicily truly tops the list.

Side note: I can't hear the word Sicily without smiling ear to ear. I spent an unforgettable summer studying in Sicily my junior year of college and I still look back at that time as my favorite summer yet. I don't know if it was the peaceful sea, the tiny cobblestone maze of streets, the warm locals, my classmates, the fascinating courses, the traveling… but it all holds such a place in my heart.

Let me tell you a bit about what the Summer 2020 has in store for students.

Syracuse Academy focuses its courses on its environment, therefore maximizing the student's experience by including hand-on learning opportunities.

This Summer 2020, you will explore the history of Sicily through your coursework as well as a series of program-included excursions.

Archaeology students will visit: Pantalica, Ortiygia Islands, Archaeological park and museum, Catacombs of St. John, and the Valley or the Temples.

Mafia course students will visit Libera Terra organic farm on mafia-confiscated lands at the foot of Mt. Etna.

Volcanology

students will spend plenty of time exploring Mount Etna, 

the highest active volcano in continental Europe, and its regional geo-dynamic environment.

And that's not all! 

All students will also have the opportunity to take part in the program included excursions: 

Baroque Sicily: Noto (UNESCO World Heritage Site) + Vendicari marine reserve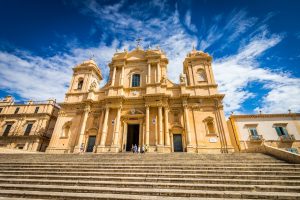 Mythological Sicily: Mt. Etna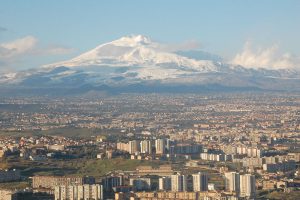 Prehistoric Sicily: Necropolis of Pantalica + Anapo river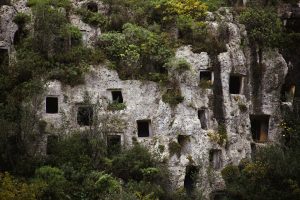 PLUS (also included in your program):
Tandem language aperitif: meet local local students!
Outdoor cinema nights
Extra field trips included in specific courses
So, no need to worry about whether you will have time to sightsee, because you will be sightseeing as part of your program! There will still be plenty of time, though, to soak up some of that much sought-after Sicilian sun, sip on a granita, and learn from the locals.
"Without Sicily, Italy creates no image in the soul: here is the key to everything" – J. W. Goethe