February 15, 2022



Now, more than ever, students are searching for ways to maximize their time abroad by gaining real-world experience for future careers. The SAI Global Leadership Certificate (GLC) offers a combination of courses and activities that provide access to leaders and the local community for personal and professional growth. The GLC schedule fits nicely into the semester to allow for ample free time.

Students choose the GLC to gain cultural competency and develop leadership skills. Below is a sample of GLC students' goals:

"I love being in charge of groups… and wanted to build my leadership and communication skills."

"I want to understand what it's like to be in the locals' shoes and learn about their daily lives. This will help me gain cultural awareness."

"I value giving back to the community and wanted to use the service work to make a positive impact. My service allows me to be more culturally engaged."

"I hope to be more prepared and open-minded for my future endeavors."

"I wanted to step further and dive deeper while abroad…… to engage with the community, research global issues and interact with experts."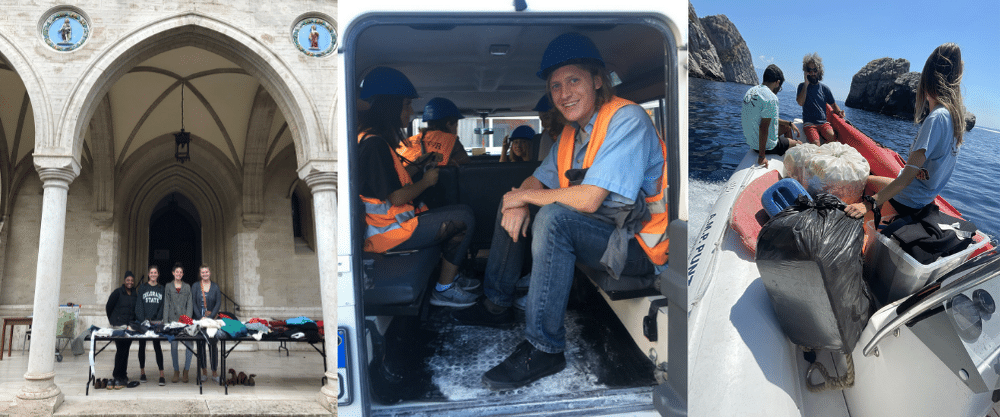 As part of the GLC program you will choose a leadership topic. Your SAI GLC mentor is available to help you decide. Recent topics include:
Strategies for leading globally diverse teams in remote work environments
Global Leadership and Innovation: key concepts and competencies
A global leadership style: managing cultural differences and allowing for flexibility
The Differences of Covid-19 in Italy and the US
The Impact of the Pandemic on Retail Operations
Antiquities Trafficking in the Mediterranean Area (UNESCO)
Benefits of Dual Citizenship
Entrepreneurship and business culture in Europe
Students describe the benefits of participating in the GLC program:
"The GLC helped me to add professional experience to my resume and my course counted toward my major."
"With the GLC, I was able to connect with local businesses. I plan to stay in contact for future networking."
"During the GLC activities, I was able to step outside my comfort zone and was able to gain a new sense of independence."
The SAI Global Leadership Certificate (GLC) is offered in Florence, Rome, Milan, Barcelona, and Paris. For more information: https://www.saiprograms.com/career-development/global-leadership-certificate/ and chat with an admissions counselor.