March 2, 2017



It's too important to miss!

1. Stay Competitive in Today's Fashion Market

Today's fashion market has seen an increase in brands focused on socially responsible design and sustainability within the supply chain. In order to be competitive in this changing market, it's imperative for designers to understand the key issues impacting fashion, to explore how eco-leaders are improving the supply chain, and to communicate to the new consumer who is more environmentally conscience about the products they purchase.

CLASS is a multi-platform HUB based in Milan that speaks to this new, smarter and contemporary conscience consumer. CLASS stands for Creativity, Lifestyle and Sustainable Synergy. The creators of the CLASS Education program understand that the new generation of eco-smart textiles is at the forefront of fashion sustainability and CLASS workshops aim to prepare its participants to be the next generation of responsible fashion leaders.

2. Top Workshop Leaders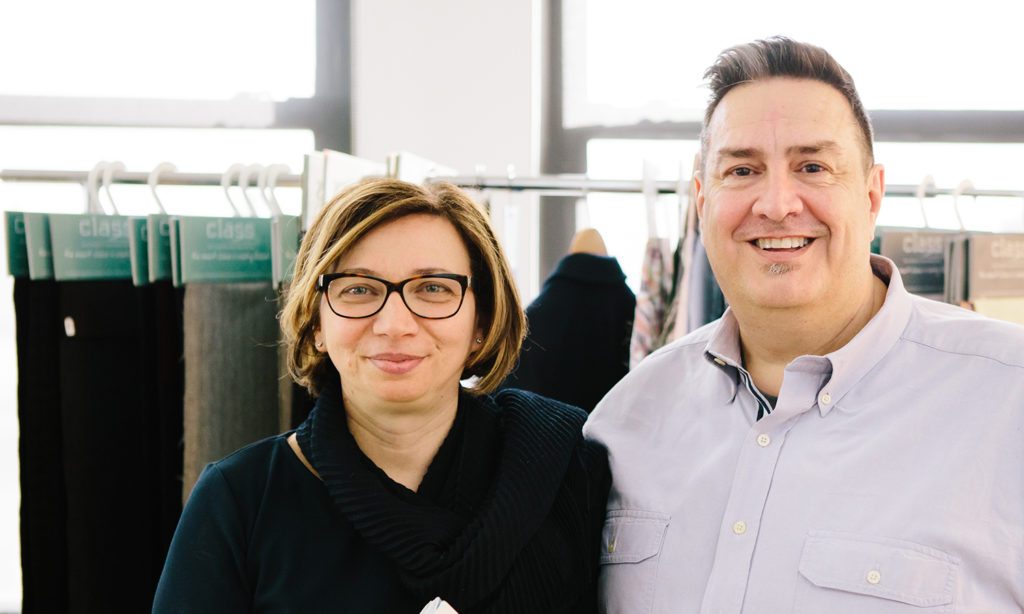 Giusy Bettoni founded CLASS in 2007 as an international forum for textiles, fashion, lifestyle and home design. Giusy has been working in textiles for over 35 years for business such as The Internal Institute for Cotton, ICI, and Dupont. She is established across industries for forging collaborations between all points of the production cycle: from mills to brands to retailers to consumer and trade press. Learn more about Giusy through this interview by Not Just A Label.
James Mendolia partnered with Giusy Bettoni in 2015 in order to create a new division, CLASS Education. He conducts presentations and workshops around the world that relate to design thinking and new material technologies. He brings with him extensive industry experience in merchandising, product development and fabric research.
"Sustainability is no longer a new conversation, but a new generation of eco-smart textiles that provides significant reductions in water, energy and CO2 is. My research is in direct response to the global movement to activate change and integrate responsibility as part of a progressive business model that encourages a new way of design thinking." – James Mendolia
3. On Site Mill Lectures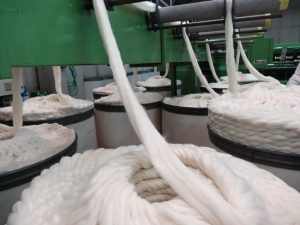 Milan Eco Workshops include onsite visits to various mills. Both Fashion and Environment and Design Responsibility: Eco-Smart Textile workshops include a visit to Biella, which is an important textile processing city, where participants understand first hand the Organic Wool Production process and new 'Smart' Cotton production, which is quickly becoming an important player in eco-smart textiles. Participants in the Eco-Smart Textile workshop also visit a unique production site in Torino to explore a system of recycled polyester filament yarn coming from post-consumer bottle sources.
4. Global Networking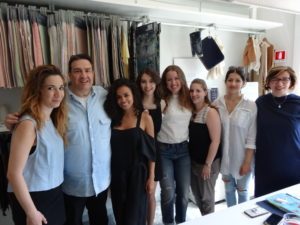 Giusy Bettoni and James Mendolia have designed CLASS workshops to be points for idea exchange between participants from around the world. Participating in one of the CLASS workshops is a chance to interact with like-minded designers who bring with them different perspectives. In this new global market it's important to be open to a new exchange of ideas coming from various backgrounds and CLASS Education offers the perfect environment.
"C.L.A.S.S. Education workshop was without a doubt the necessary next step for my education in and pursuit of a career in fashion sustainability. Visiting the factories and mills in Italy, seeing the technology and fabric development firsthand, meeting key players in the eco-smart movement were opportunities completely unique to C.L.A.S.S. Education that expanded my knowledge, insight, and contacts. James and Giusy are the sources of knowledge when it comes to sustainability progress in the industry. My classmates and I made lasting connections while gaining an edge for our own voices in the conversation surrounding the future of fashion." – Anne Whiting, July 2016 Participant
5. Location
Milan is the industrial, commercial and financial center of Italy and a leading global powerhouse. Its location is also central and allows for easy access to other important textile and production cities in Northern Italy, such as Biella (wool), Torino, Como (silk) and Venice. The city of Milan presents a harmonious fusion between stunning historical monuments, cutting-edge fashion and design, internationally recognized performance art, and a financial center. The city teeming with all facets of design: art, music, history, fashion, product design, lifestyle, which offer participants the ideal local for creativity.