September 22, 2016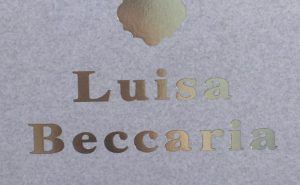 One of the coolest experiences that I have had in Milan thus far is attending the Luisa Baccaria fashion show, Milan Fashion Week 2016. The fashion show took place at the Museo Nazionale Scienza e Tecnologia Leonardo da Vinci, a gorgeous and unique venue.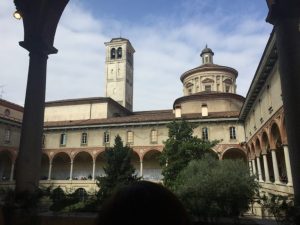 The crowd was incredible; women in glamorous outfits, men in suits. Never in my wildest dreams did I think I would be able to mingle among these individuals. It was magnificent, to say the least. After snaking through all the beautifully clad individuals we found seats at the end of the runway next to two gentlemen who were joking with one another about not allowing their Hermès bags to touch the ground.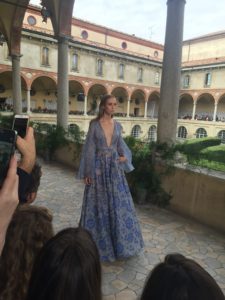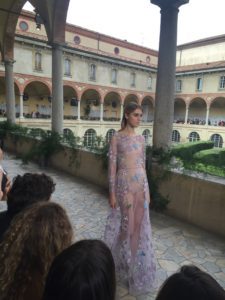 This mystical fairytale-like music began to play and the models start walking. A little background: Luisa Beccaria had her debut in the 1980's her line is known for being "Romantic, imaginative, feminine… Luisa Beccaria represents the contemporary female dreamer. Constant inspiration drawn from poetry, art and nature aids Luisa in creating a bespoke beauty, able to free the dreaming spirit of every woman." This is exactly what the runway was like… it was a mystical nymph-like style. The gowns are flowery and flowy in sheer beautiful fabrics. It was an experience like none other.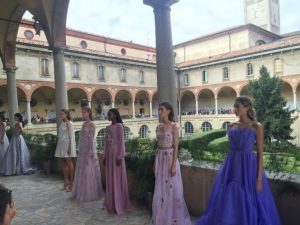 ___
Clair is a current student at Colorado State University studying at Universita' Cattolica del Sacro Cuore in Milan, Italy during the Fall 2016 term.